Put on new tires today, 265/75/16 Grabber AT2's, wanted Duratracs but got these for $87each, with XD Hoss's.
Love the way it turned out. The AT2's have a deeper tread than what I
thought and ride good, little to no road noise.
Side view, tires are bout 1/2" past the fenders...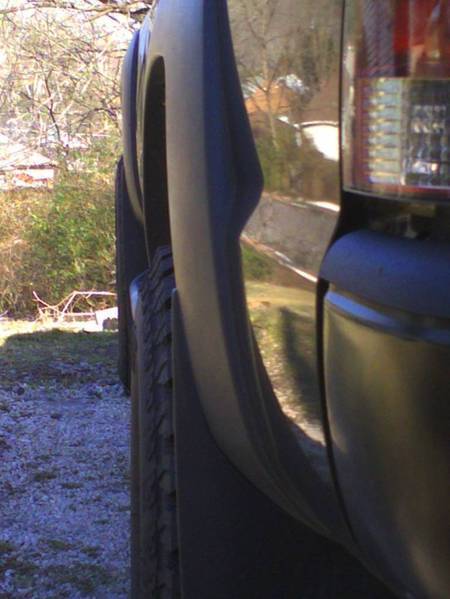 XD close up..........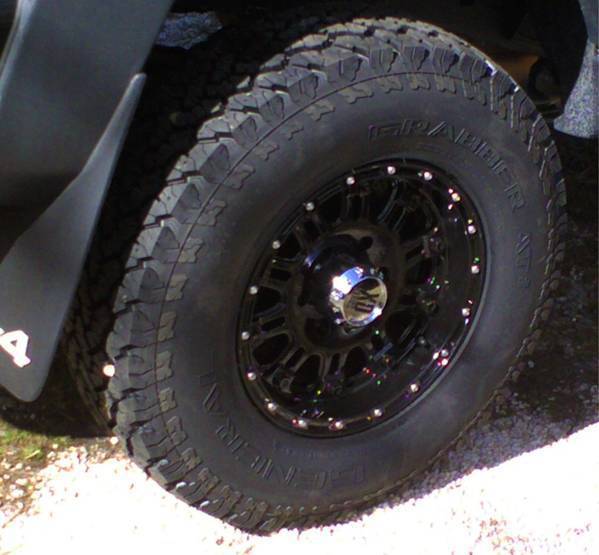 From the front........