Got my new tires installed today. Went with P265 75 16 Wrangler Silent Armors. I wanted something light in weight, slightly larger and winter rated. This truck is certainly not overpowered so the P rated tired don't kill the performance. These fill the wheelwells pretty nice. Still not sure about the whlte letters but I had them put out.
I considered aftermarket wheels but this truck has so much electronic safety stuff on it that needs the wheel sensors to function I just went with Spidertrax spacers to push the factory wheels out flush with the fender flares.
What do you all think?
Stock tires and levelling kit: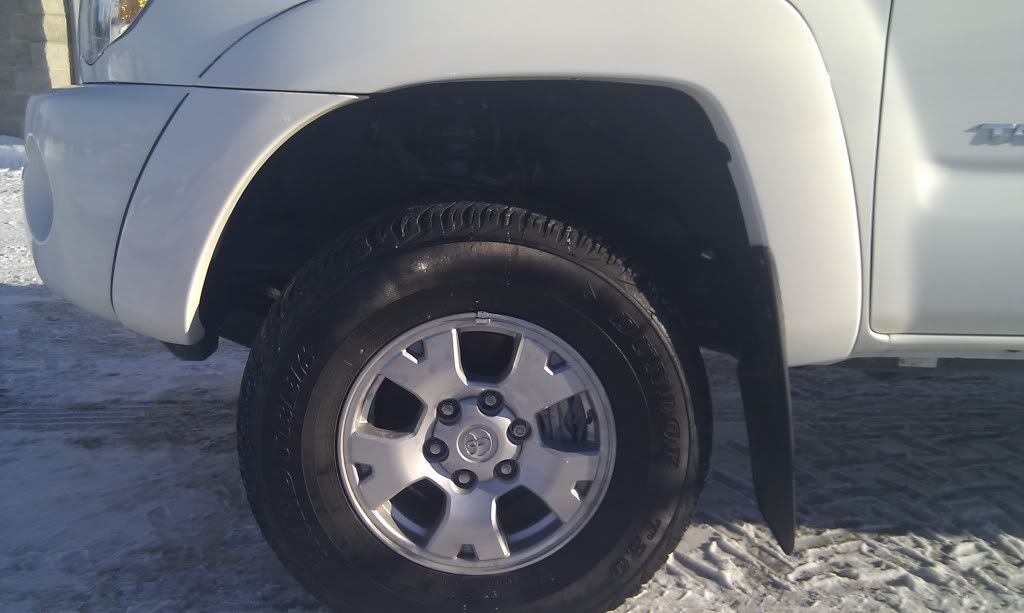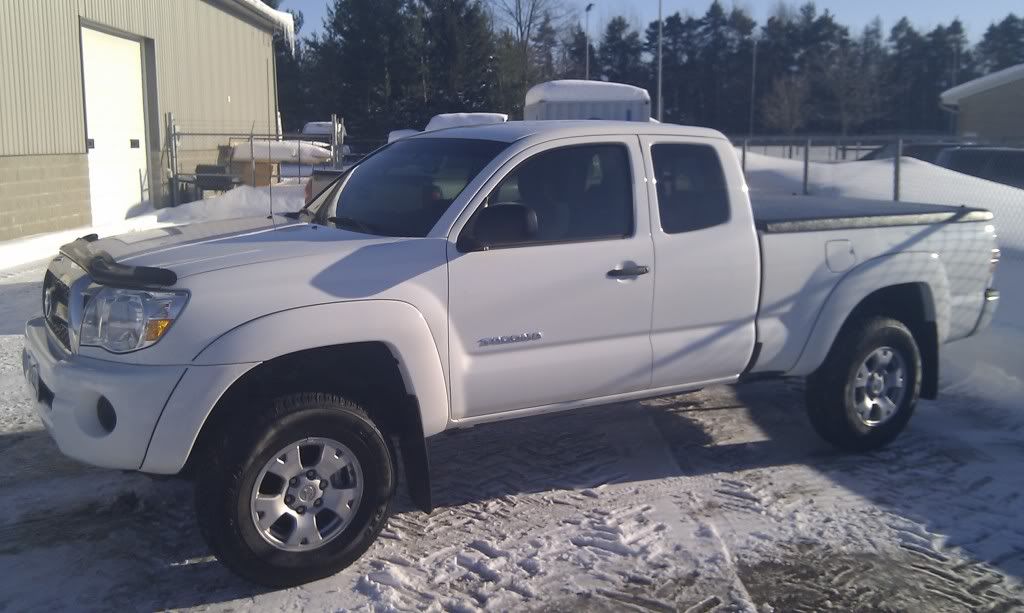 Mounting: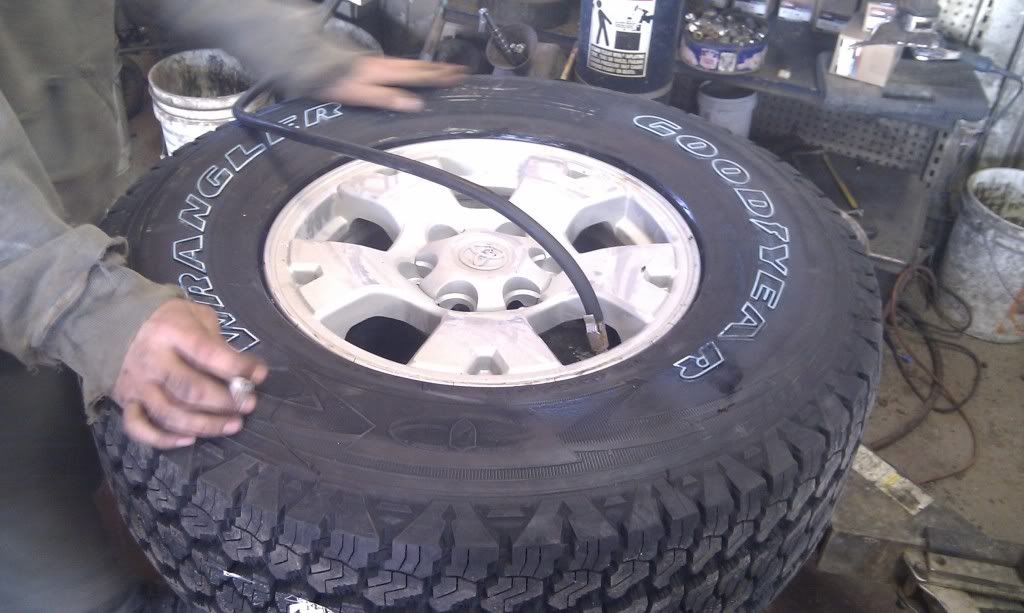 New tires wheel spacers and levelling kit: