Anyone know the largest width I can run on a 01-04 taco WITHOUT sticking past the stock fenders?
Edit-
I should mention I'm currently running 1" spacers right now. I'm trying to find a balance between diameter and width. I'd like to find something around 34" dia. but I'm unsure what width I can get that won't rub the frame and stay underneath the fenders. I'll be running stock 16" TRD alloys. What's the backspacing on these? Am I making any sense?
Edit again - Fuck it. These tire sizes are a cruel joke. 255 is the only one that comes in 85?
What the hell is with that? Should I just go with some skinny 255/85/16s or go all out and get 315/75/16 and get larger fenders? Looking to hit lots of rocks, maybe some mud here and there and highway driving...
This is stock 265/70/16s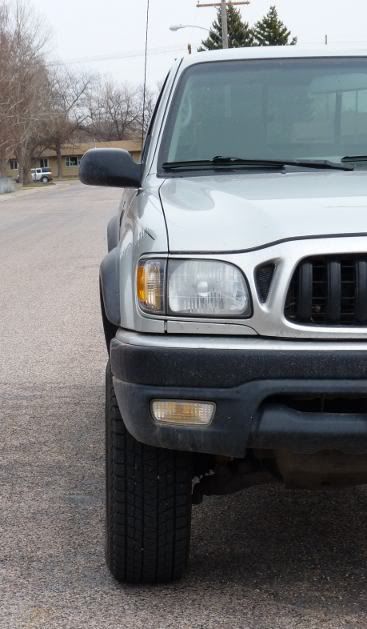 This was the 33x12.50s w/ 4" BS but it rubbed the frame so I later added the 1" spacers