I had 265/70/17 and had the same rubbing issues in the same spot, even with removing the flaps. Ended up my tires were too tall, and I went down to 65 (shorter side wall) which was recommended by Toyota. I was able to trade in my tires and not pay any compensation because I had less than 200 miles on them. I didn't want to trim or lift so that was my only choice.
I don't know lifting it off the front is going to help, I haven't experienced that.
Compressing tire means if you go over a bump or driveway, the air in the tires will compress and the tire will widen slightly at that moment of impact on the bump. Kind of like taking a long balloon and pressing down on the middle of it, the outsides will swell a bit.
With 265/70/17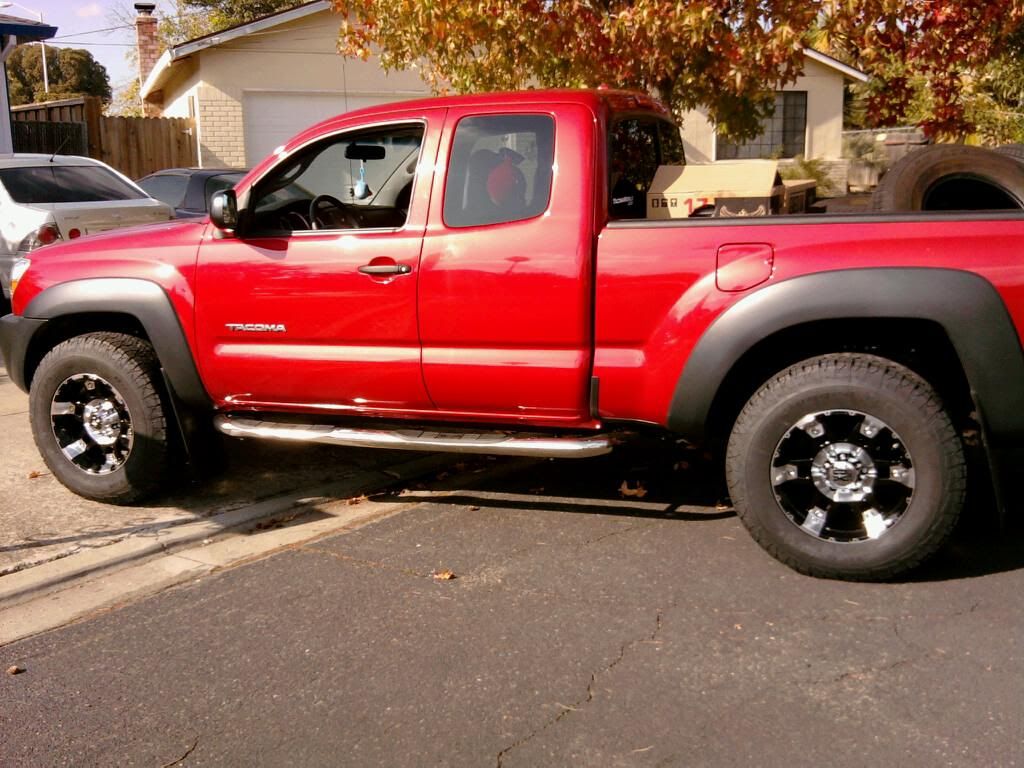 With 265/65/17