I received my BORA 1" spacers from
Motorsport-Tech
a couple days ago and installed them today. Here's my install/review.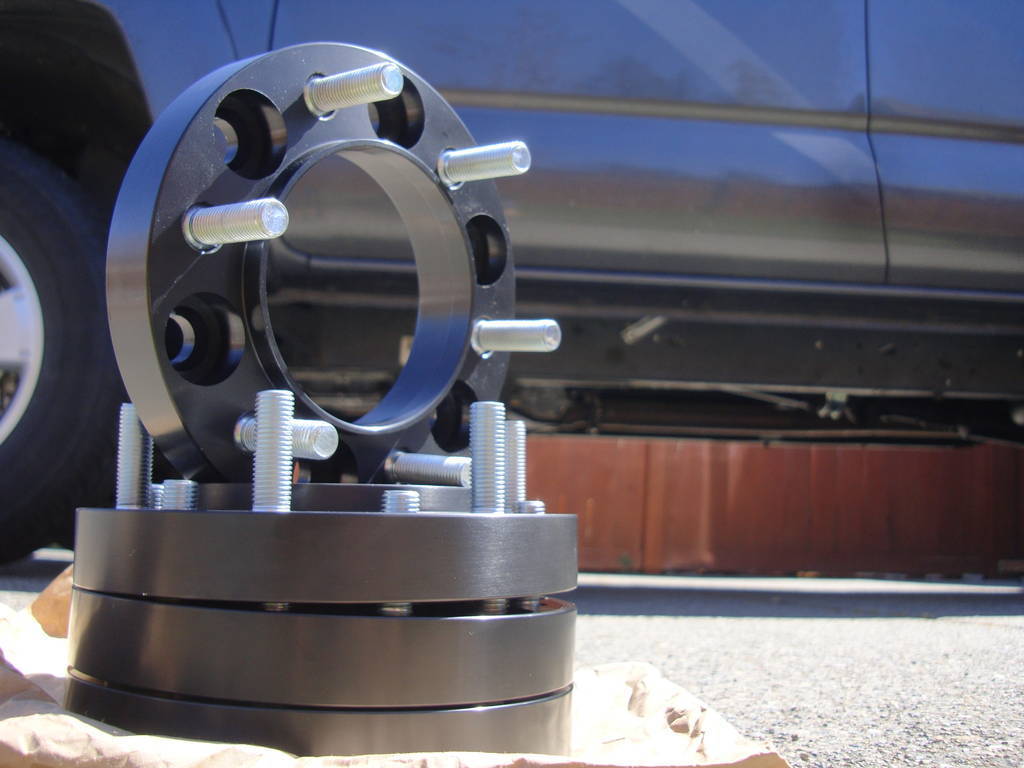 First off, I wanted to get some hub-centric spacers to ensure my new tires (285/70R17: Goodyear MT/R originals) will clear my UCA's and provide a wider and more aggressive stance. I researched Spidertrax,
All-Pro
, some
eBay
specials, and then BORA.
I went with the BORA (Motorsport-Tech) for a few reasons:
1.
They are truly hub-centric for our trucks (106 mm)
2.
They came in a variety of sizes (.75"-2.00") rather than just 1.25"+ the competition offered
3.
The pricing was comparable, if not less expensive, than the other companies
4.
The are double-anodized in black
5.
They are made in-house by the team, with all US materials
6.
They will be 100% compatible with the
wheels
I will eventually be getting. They will be hub-centric with 4.5" back-spacing thanks to the spacers.
7.
The guys there are really cool, and I told them I would give them a shot and post my review. It will give them some exposure here and hopefully lead to some exclusive TacomaWorld discounts and/or vendor opportunities.
I ordered them on 3/21 from Mark, who took the time to talk with me and answer a bunch of my questions. He was a really cool guy, and was eager to have me spread the word of their company on TW. He gave me small discount on shipping, and recommended I go with 1" rather than .75" to accommodate the new wheels I plan on getting.
Here's the only down-side...it took a month to receive them due to a few delays on their end. Their anodizer closed for Easter weekend, which delayed them a week, and then some studs they ordered were shipped to the wrong state, which delayed them another week.
They were pretty good about communicating with me, and answered anytime I called them, but I tend to get impatient and it sucks when things are repeatedly delayed. They shipped w/ 24 (+4 spare) acorn lugs, and had the 12mm, 1.5" studs installed.
Install was easy and straight-forward. Armed with only my 3/8 torque wrench, it took me about 20 minutes per tire. I used a 3/4 socket for the acorns, and a 13/16 spark-plug socket for the stock lugs (perfect fit
). I also used some 600 grit sandpaper to clean up all the mounting surfaces, and wiped them down. I torqued all the lugs down to 85 ft./lbs (I know the OEM are 83).
*
EDIT
: Bama TACO pointed out the wheel-to-spacer lugs should be torqued to 70 ft/lbs. as they are 12mm (not 14mm like I originally thought)
Here are some before and after pics with the stock tires.
FRONT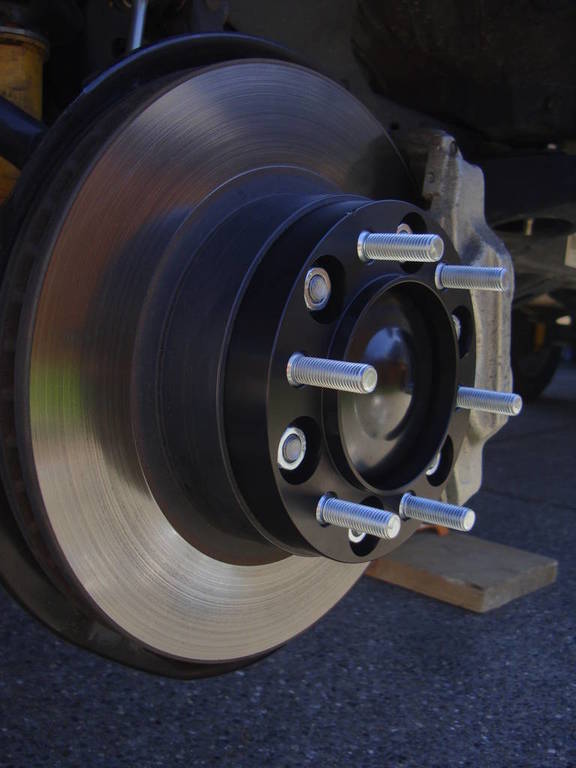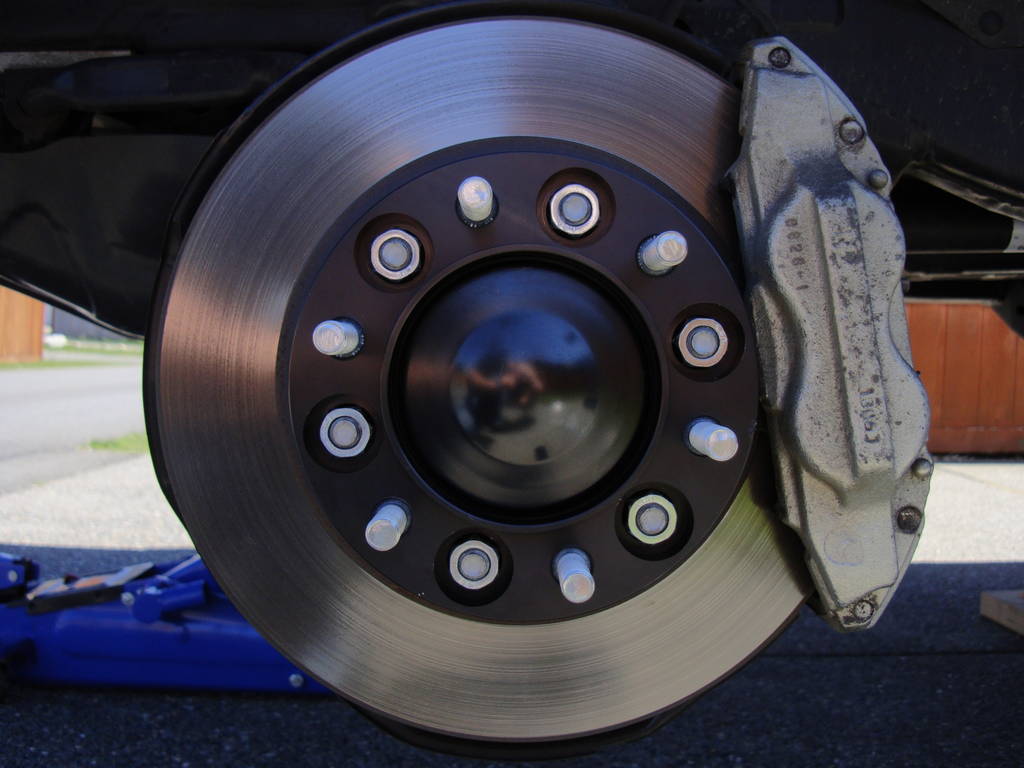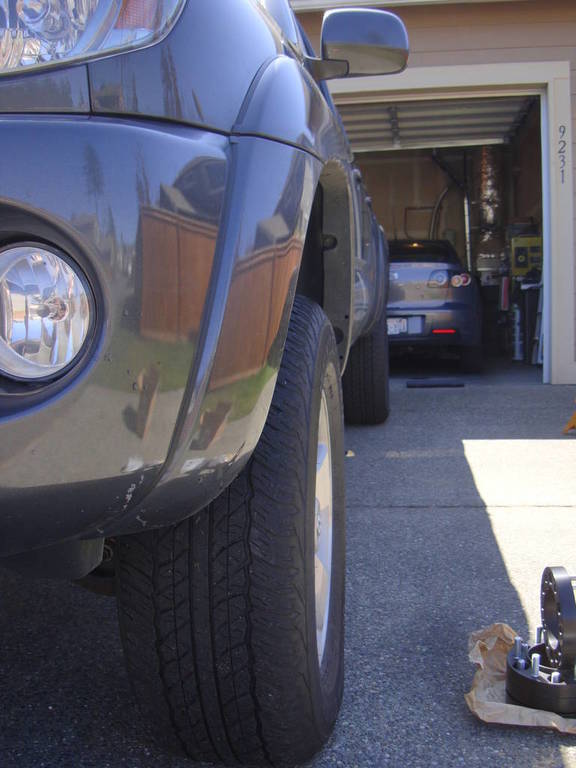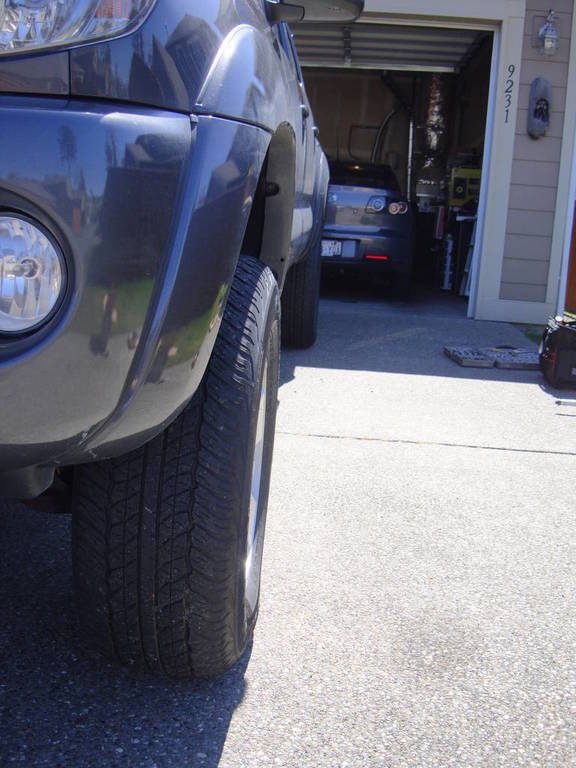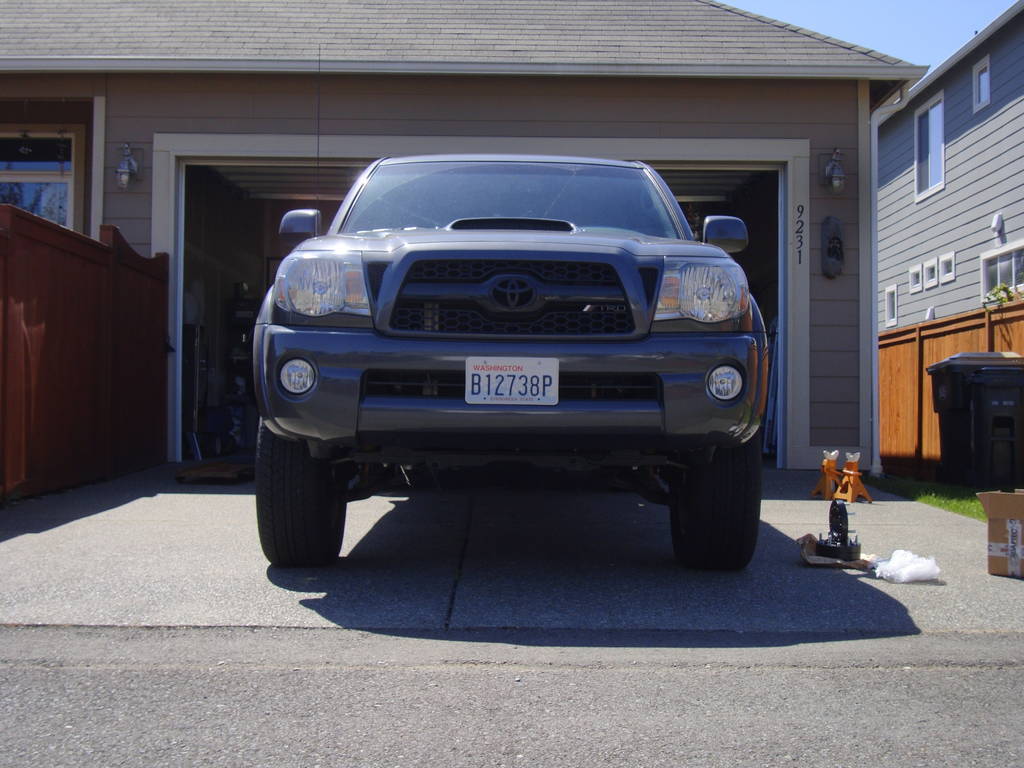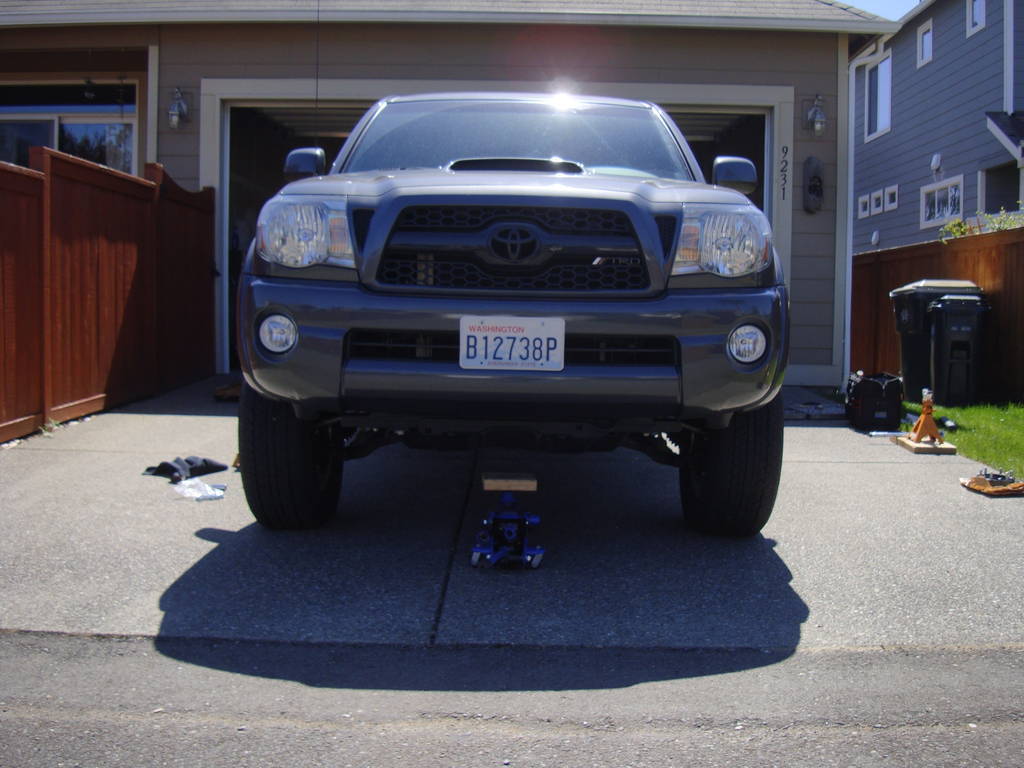 REAR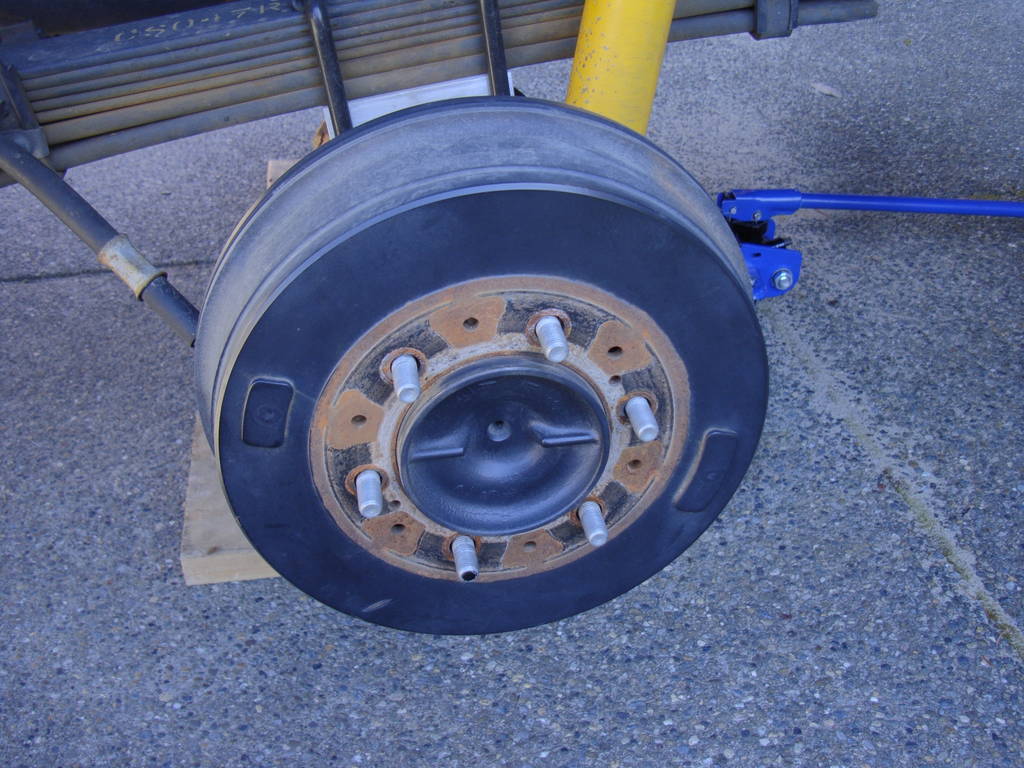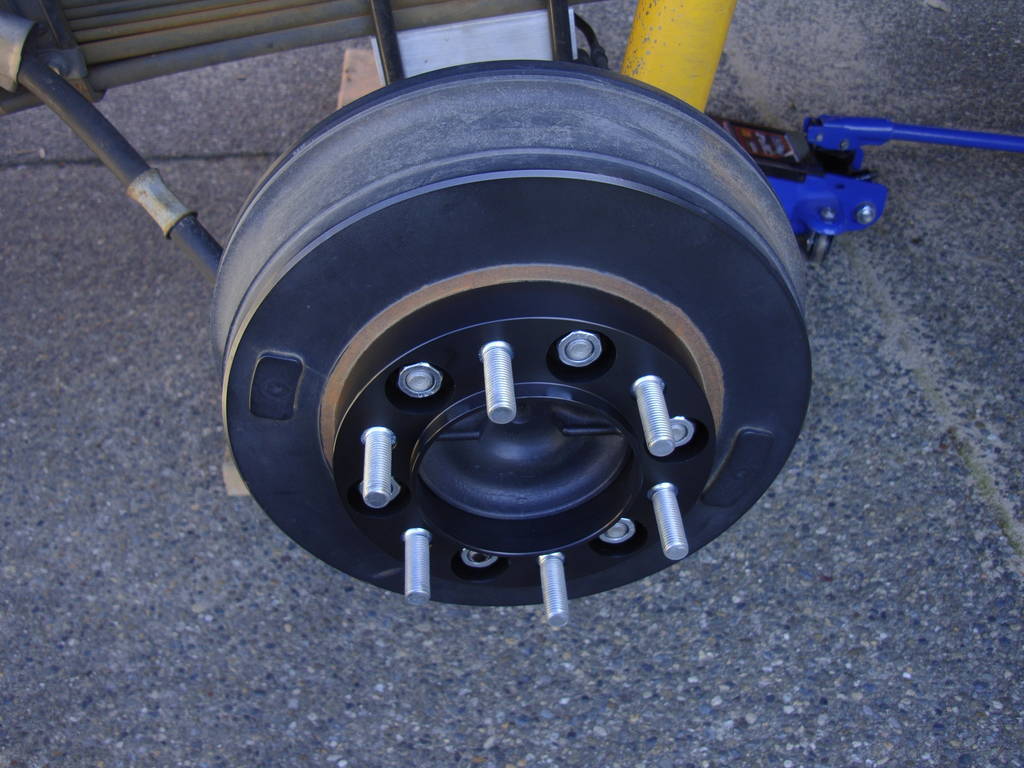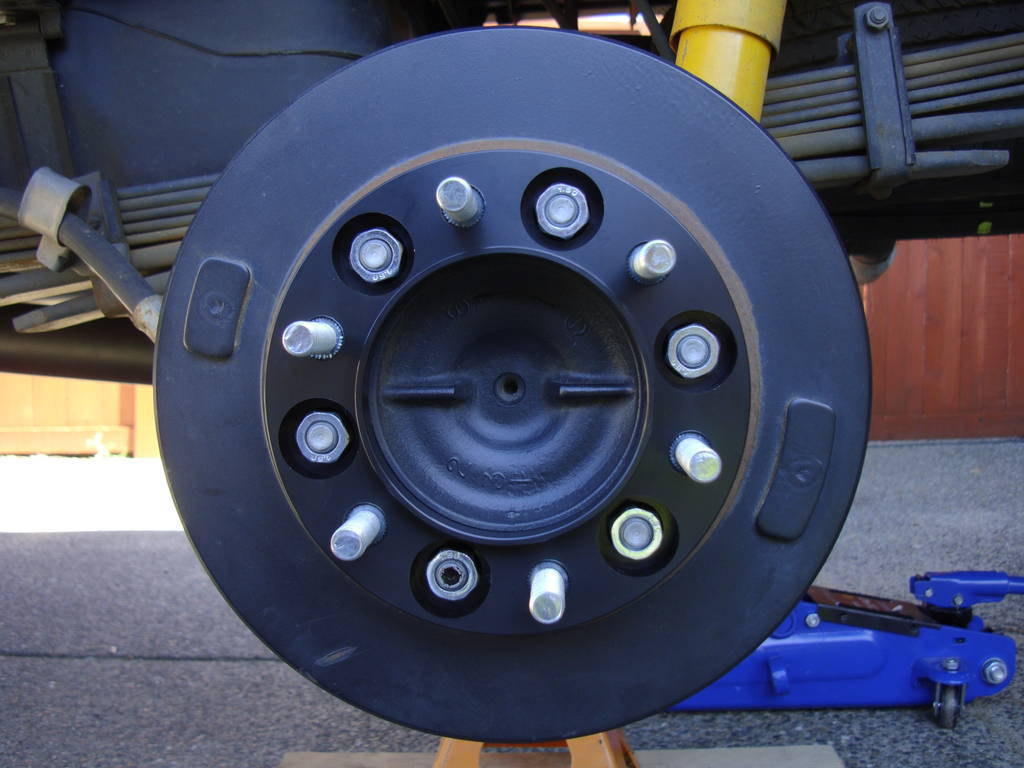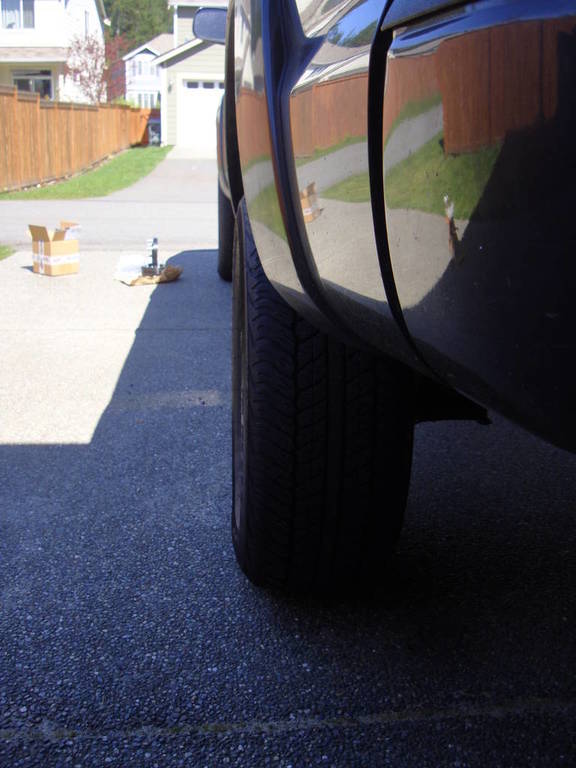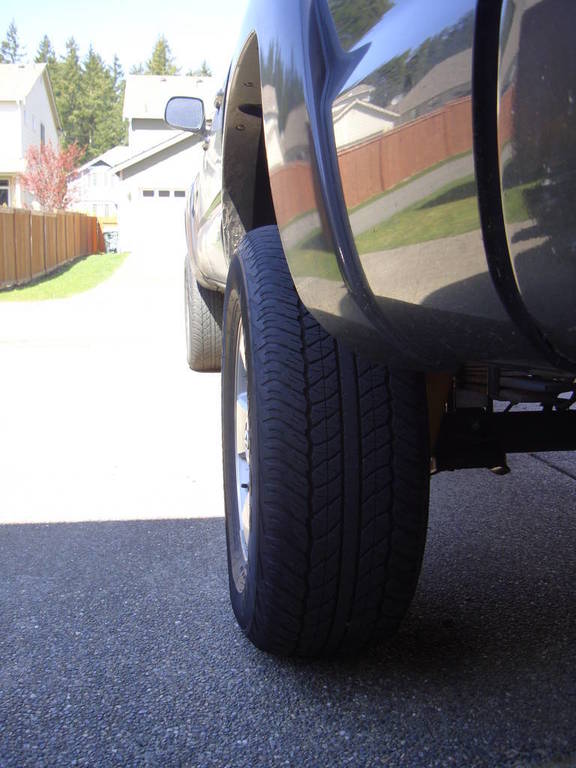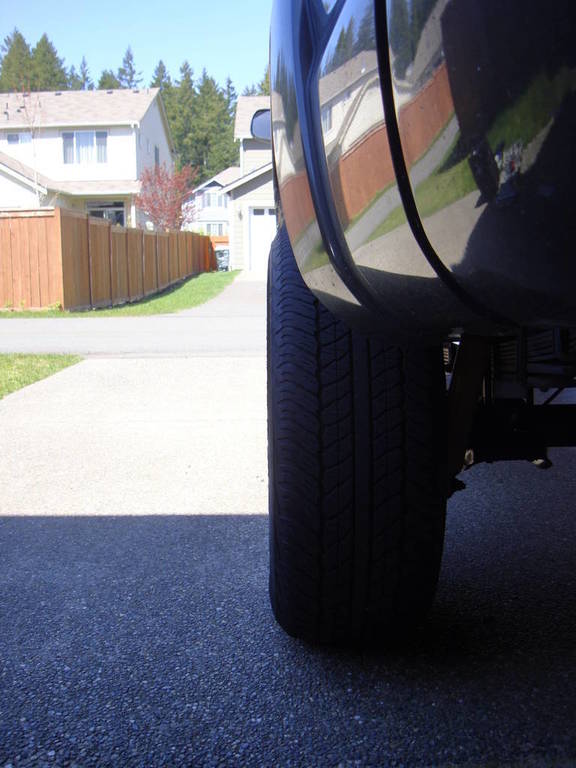 Here are the new tires, more pics to come soon!!!