I did this test a couple months ago, and the subject came up in another thread, and it took me forever to find this reply I did... So, I am creating a new thread so I can find it and for anyone interested in what a tire wear chalk test looks like, who hadn't seen it before!
The Hankook's now have 20,000 miles on them, and look great (still)!
Step 1, check that your tires are all at the pressure you assunme to be correct.
For my Dynapros, they all are at 37 psi. I have (by feel) determined 36-40 psi to be a good range for these 44 psi max. tires on my lightly loaded to unloaded 4 door Tacoma.
Step 2, with big sidewalk chalk, make a one inch bar across the tread.
Step 3, drive for approx. 100 feet and then see how the chalk wears off.
If it wears mostly in the center, too much air. If more wears on the outsides, then too little air. If wears is even across the tire, you are gold!
Right Rear Before and After:
Right Front Before and After: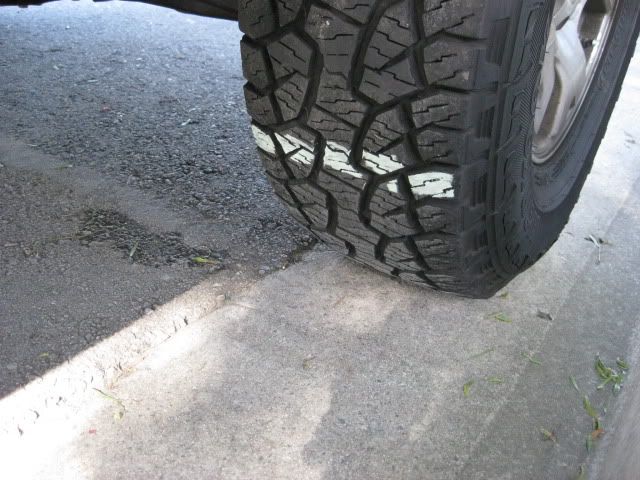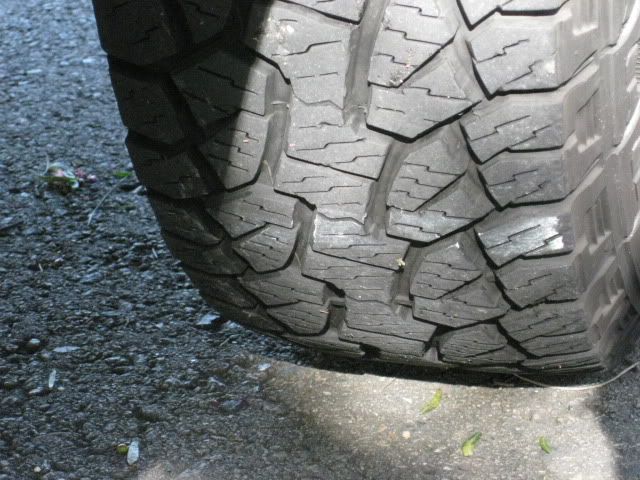 Left Front Before and After: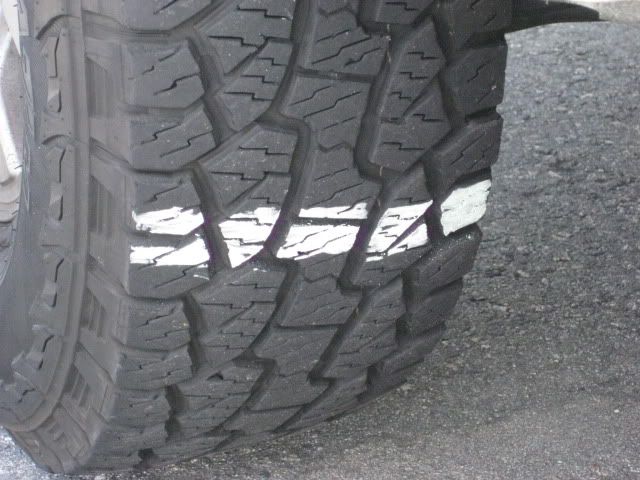 Left Rear Before and After: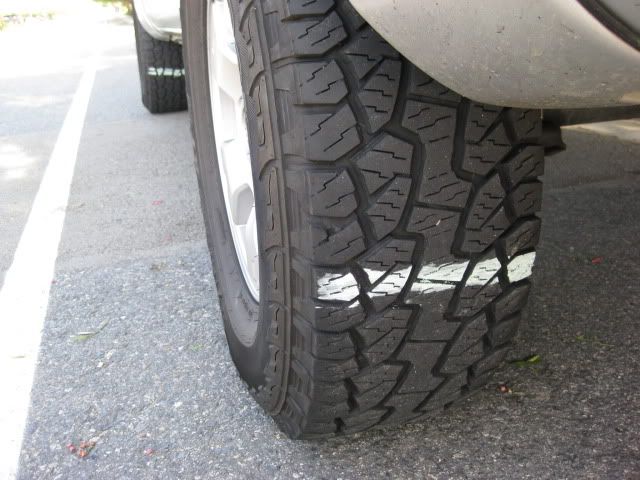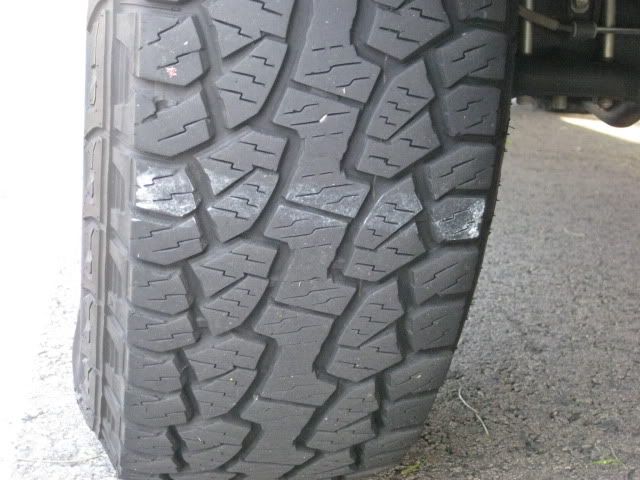 There you go.... looks pretty even, yes? Maybe just a hair high? What do you think?
FYI, these tires have 16,000 miles on them. Hankook Dynapro ATm 265/75-16.
OH, and after doing the test, I have lowered the psi to 35 on all 4... soon I will re-test and see if we have improved wear even-ness...