I was driving down the road about 50-55mph. The truck started to shimmy, so I stop check things out and eveything look normal. I was kinda like wtf is this road really that rippled. smh.
I went about 5 more miles and BOOOOOOOOOOM! Front drivers tire explods! wtf hang on!
I made my way to the grassy median in the middle because that was the closest place to go.
here is what the tire looked like.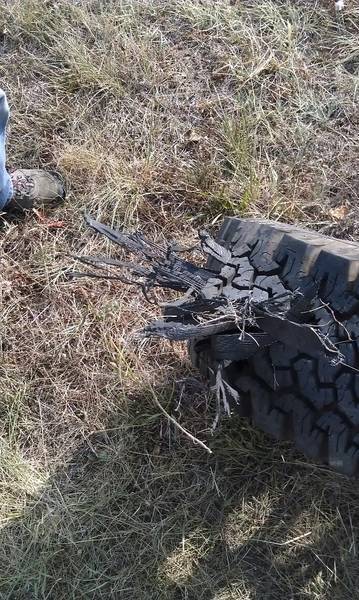 These tires have about 8000miles or so. Treadwright will be hearing from me in the am.