Even though I actually really liked these tires, after a second sidewall incident, it was time to make a change. The incident was a blowout on I-85 while pulling my camper with the wife and kids in the car. I'm not sure why the sidewall blew - it could very well have been already cut on the rocks and the extra tongue weight of the trailer just gave it the final push. But even if it was that, it just made me realize the Duratrac's 2 ply sidewall is just not enough for what I do with the truck.
So out with the old.....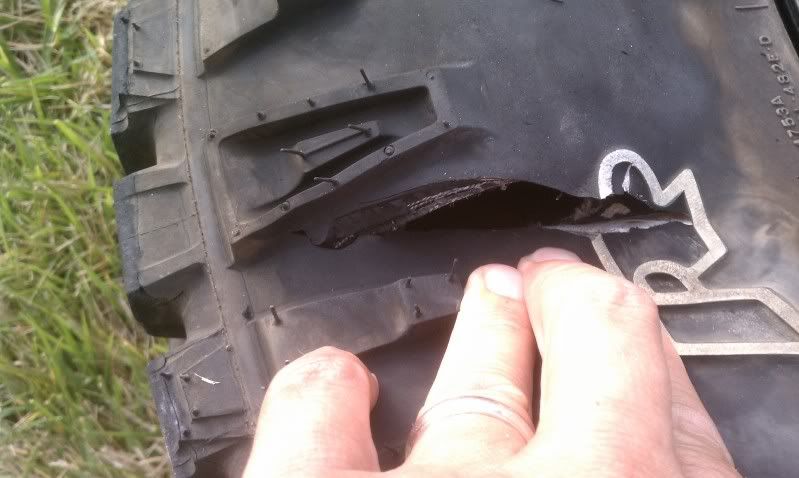 And in with the new........
Well - in with the new next week anyway. I've done a ton of research, and the Cooper Discoverer STT seems to be a very good aggressive tire with good road manners, and a nice strong 3-ply sidewall. Best of all,
Discount Tire
bought back my Duratracs for about $250 more than I could have probably sold them for privately. Love that place!