These tires were given a very good review in the latest issue of 4wd Toyota Owner. I had already decided to purchase them but the article reinforced my decision and, coincidentally, I ordered them the same day I received the magazine.
These are Cooper Discoverer ST Maxx LT285/75R16E tires installed on 16" x 8.5" wide Level 8 Guardian wheel. This will be the same size combo as on the white
Discount Tire
FJ. The wheels look great and the tires look to be a great "in-between" for those wanting something more aggressive than the typical AT and less aggressive than the typical MT tire. I think they will become very popular. I have no input yet on noise, smoothness, balance, handling or affect on mileage since they aren't installed yet.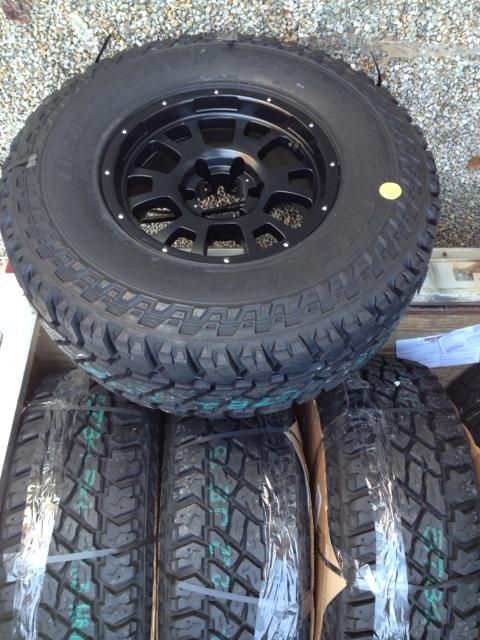 Tread compared to my old Nitto Terra Grappler LT285/70R17E tires. The St Maxx are much more aggressive. The height of the Coopers will settle down once I lower the pressure and get the FJ's weight on them.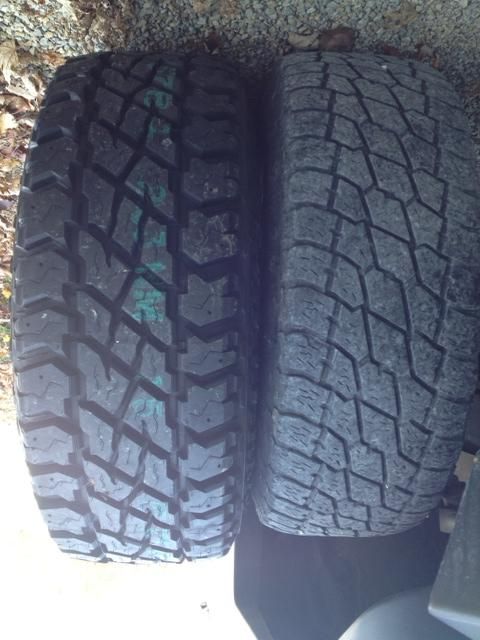 Here are some more pics after installation.
For reference,
- the old wheels were 17 x 9 American Racing 4 1/2" BS with -12 offset
+ new wheels are 16 x 8.5" 4 1/2" BS with -6 offset
- the old tires were Nitto Terra Grappler LT285/70R17E
+ new tires are Cooper Discoverer ST Maxx LT285/75R16E
Driver's side before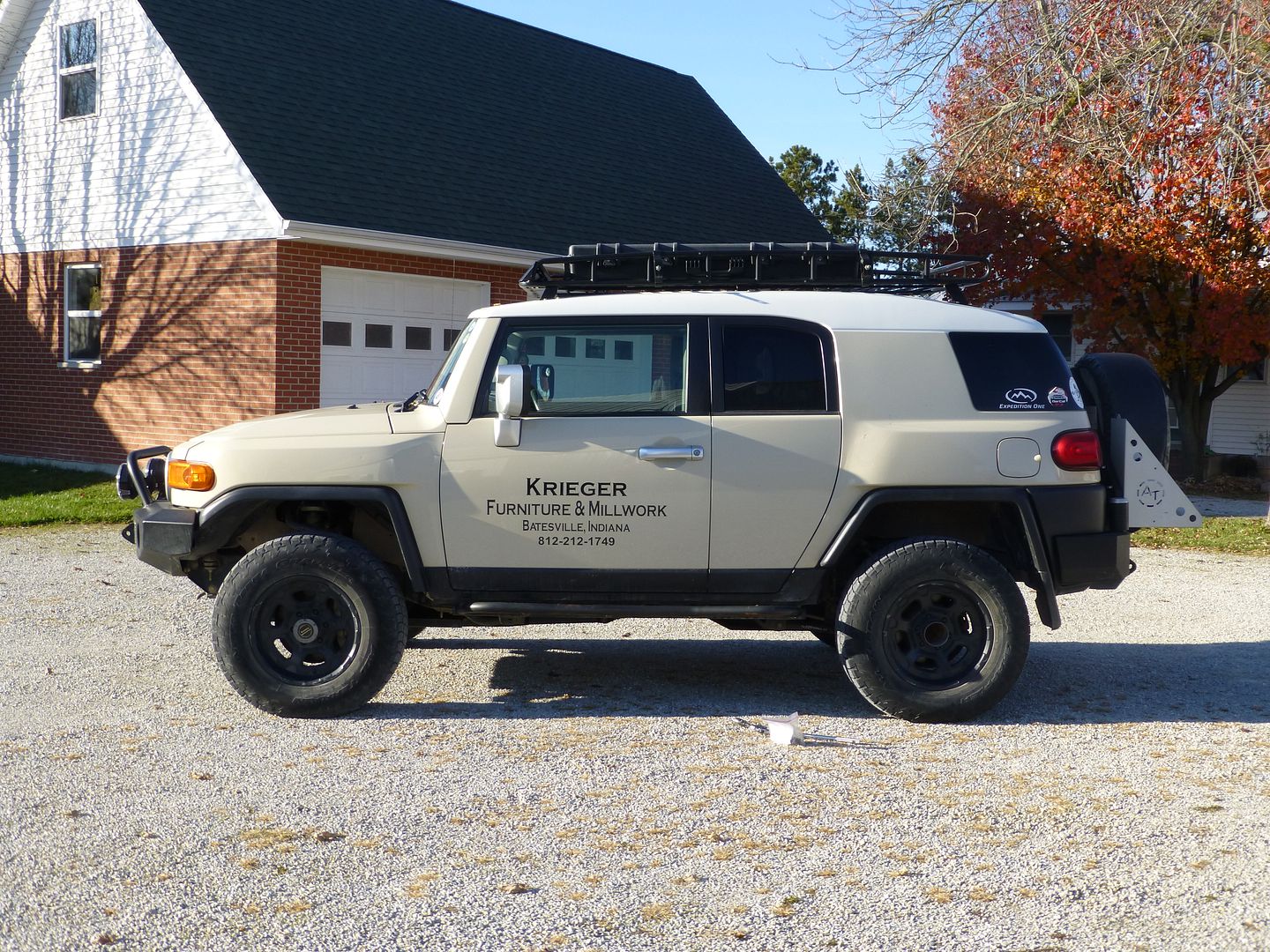 Driver's side after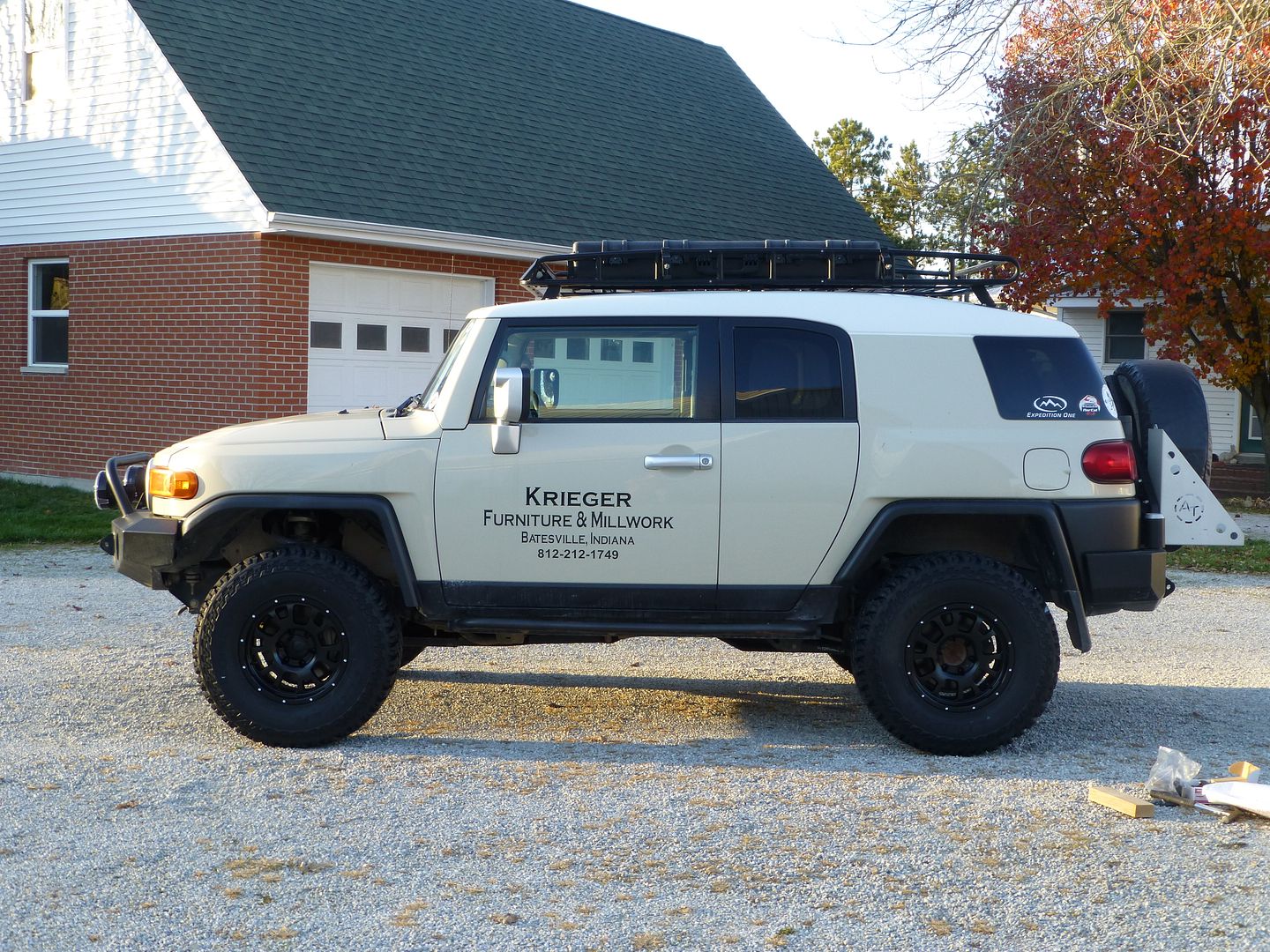 Front view before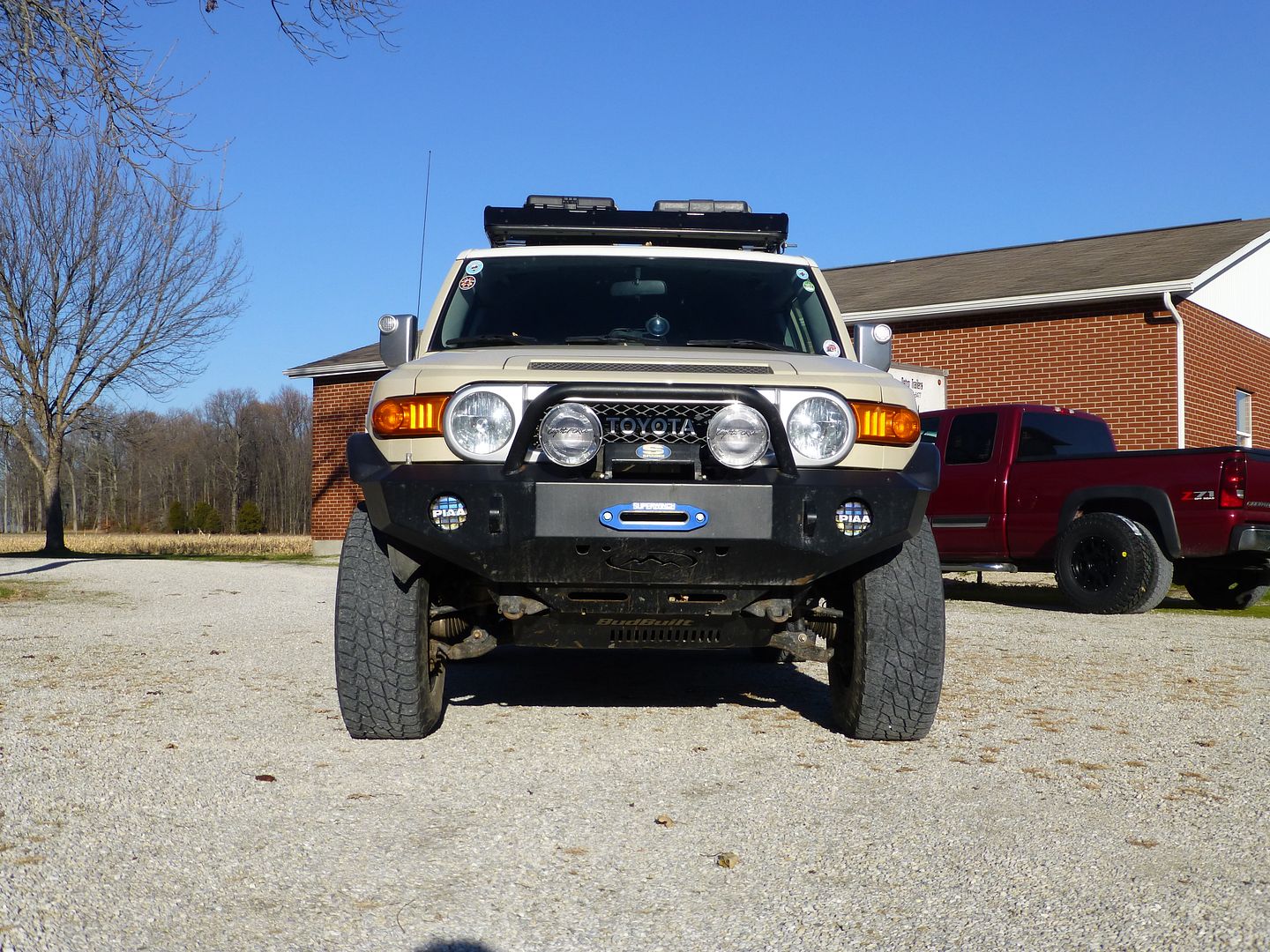 Front view after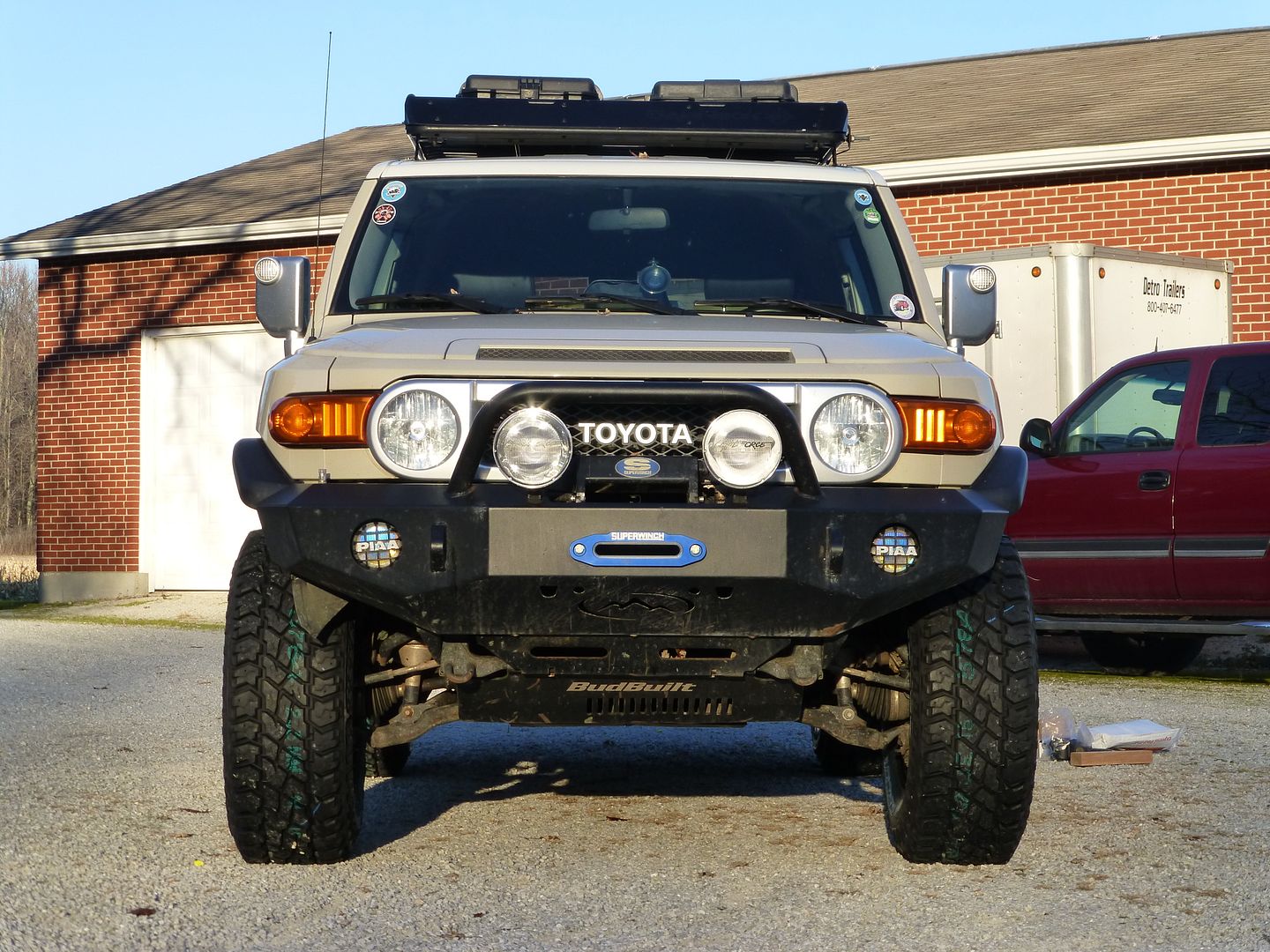 Rear view before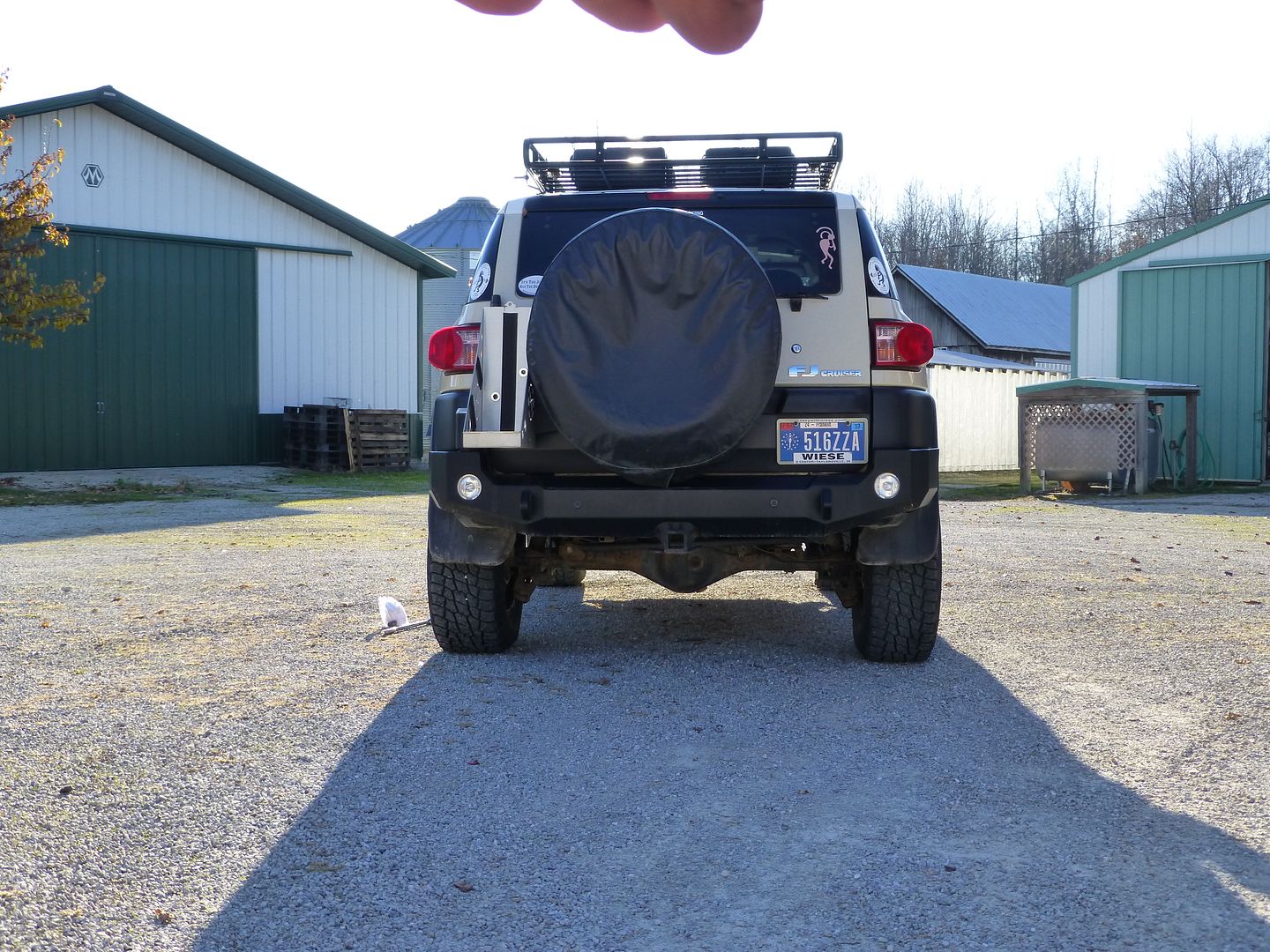 Rear view after
Passenger side before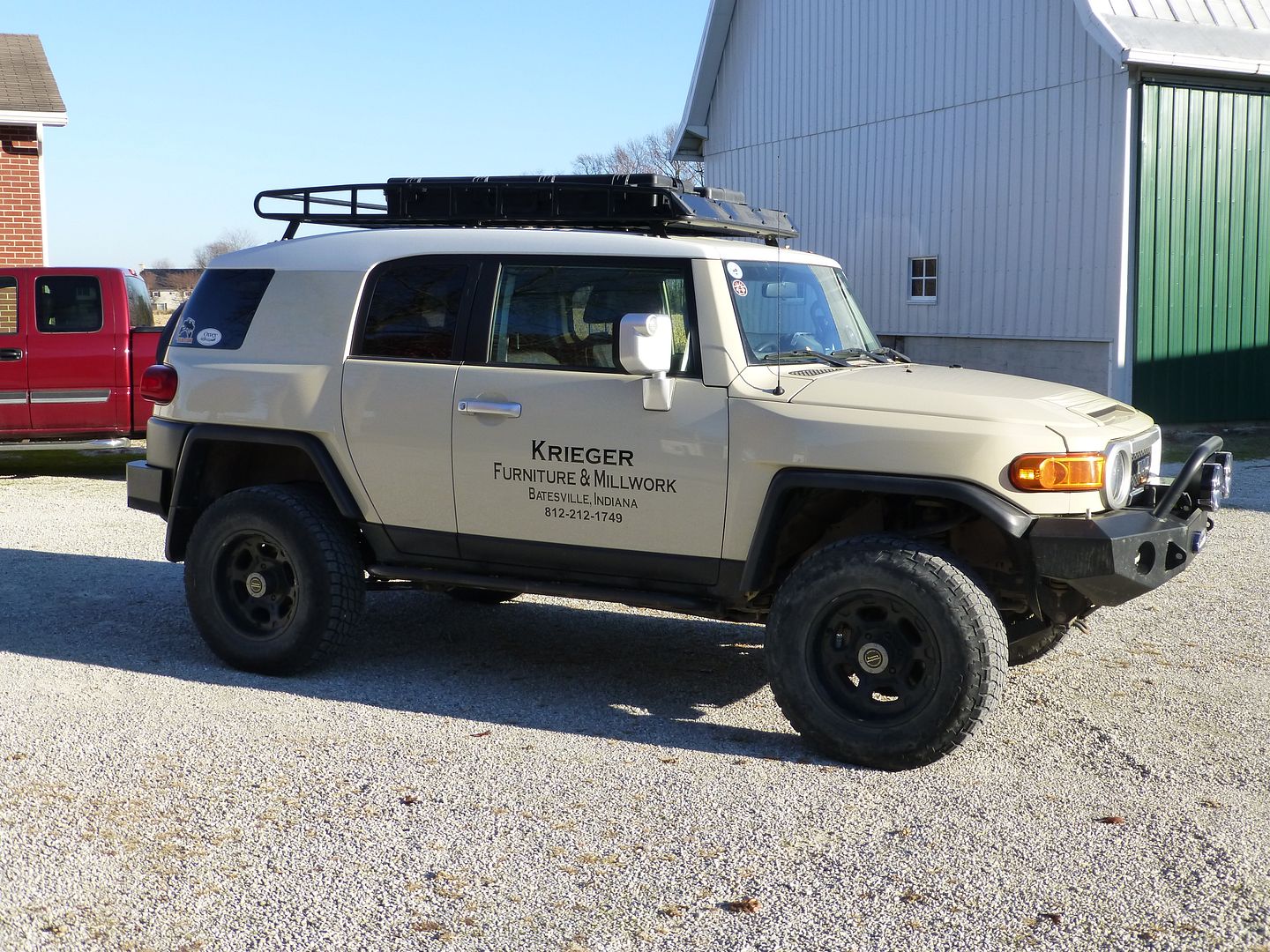 Passenger side after
Front and rear fender edge to tire edge remained very similar