I want to get a set of TRD wheels for my 2011 super white DCSB TRD Off Road. I just got 5100s on the front set at 1.75 and will be getting the rear tsb done on Tuesday. I am also getting new tires and am about 90% sure I am going with the Duratrac(second choices would be BFG A/T or General Grabber AT2s).
NOTE whichever wheel I choose I will be going white letter out!!! I love the white lettering out look!!
A few weeks ago I was dead set on black wheels...here's the thing...I spent so much time on TW looking at the white black combo that I think I'm half sick of it!! The other crazy thing about that is no one in my area has the black wheels on white truck look. I am just not as sold on it as I was at first but I am still considering it.
The choices I am looking at are:
TRD Trail Team Black
TRD Ivan Stewart
TRD Bronze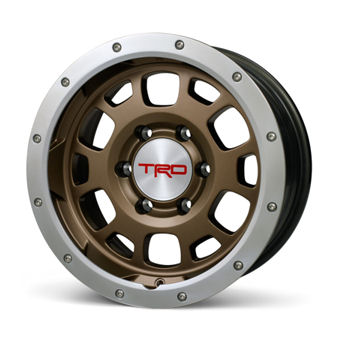 TRD Trail Team Silver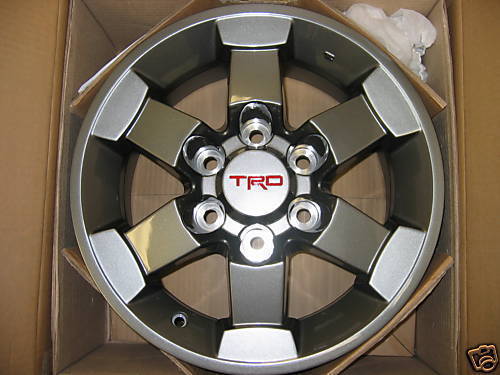 My thoughts on those wheels are as follows:
TRD Black: Even though I said I was tired of looking at the white/black combo I do think these wheels still look great.
TRD Ivan Stewart: I really like the "deep dish" look of these and they are still somewhat unique and I am buying new wheels because everyone has the same TRD OR wheels I have.
TRD Bronze: I like the beadlock look, the bronze on white may become the new black on white.
TRD Trail Team Silver: Would be the TT look and not be the overdone black plus they are cheaper.