I posted a poll last month and was confident I knew which direction I was going. Well, that changed. I can't get hammered on poor MPG anymore so I am dropping down to 265/75r16 (from 285). I'd like to retain some of my current beefy look, but want the truck to drive well/comfortable over long distances in mixed weather. Reality: driving 80% on-road/ 20% off-road. I'd like to keep it limited just to the options I posted.
If you have a side profile pic similar to this one...it would be awesome if you could post it for comparison.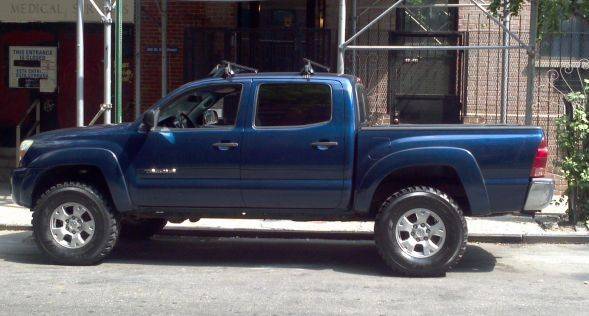 Tires are the priority. I have to sort out the front suspension afterwards. Leave that for another day. THANKS!