I know this can be done, because after cutting my factory spare tire positioning legs off my truck, my 33" tire fit, just barely... It is very close if not touching the exhaust, wondering what the best plan of action is? What have others done, and can you share some pictures?
Right now I am thinking about chopping the exhaust right after the rear axel so it goes up and over, and then dumps straight down, then the bend to go out the side wont be there and wont touch the tire.
I am also considering taking one of the factory ears that I cut off and getting my friend to weld it back on in a new spot so that it positions the tire so that the diff doesnt hit it.
Thoughts? Other Ideas?
Getting a tire carrier for the bed or a tail gate mount or rear bumper mount are
not
an option, not having the spare is also not an option. I need to have a spare and I need to have it in the stock position or at-least someplace out of the way (ie under the truck).
My current set up: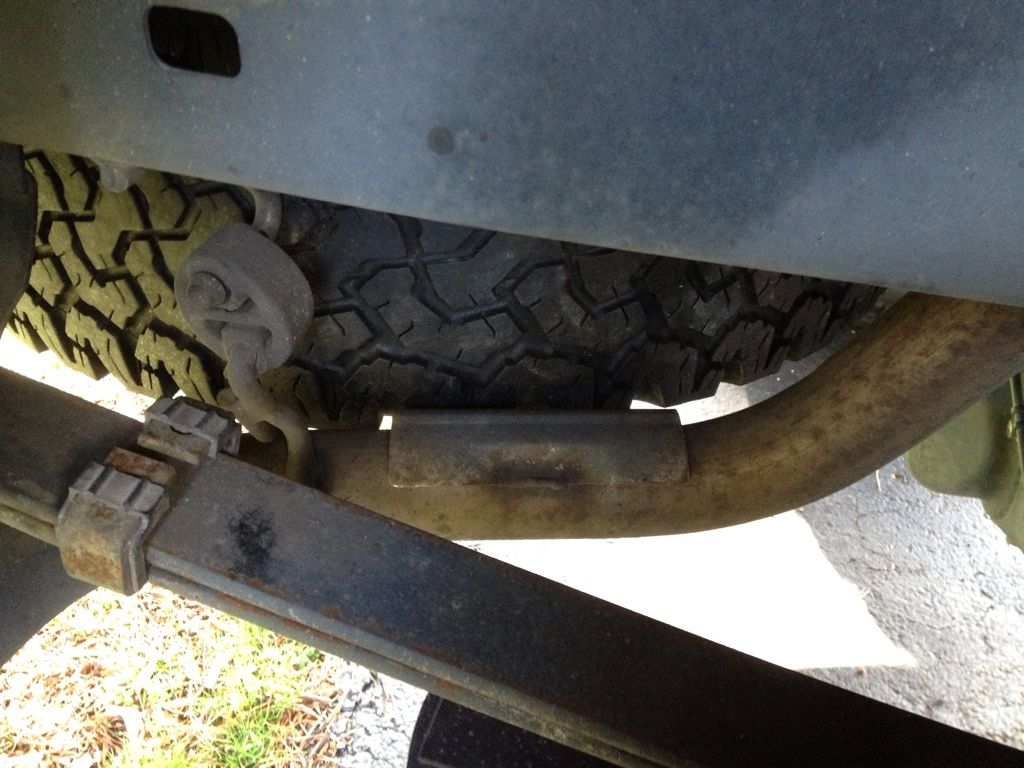 I am not driving the truck right now, I have my summer car out, and I dont want the hot exhaust to pop the tire... Dont think that is very likely, but not worth the risk at the moment.