Inspired by BeePee's
write-up on flush-mount TRD center caps
, I took a slightly different approach to mount Lexus GX460 F-Sport center caps on my Konig wheels: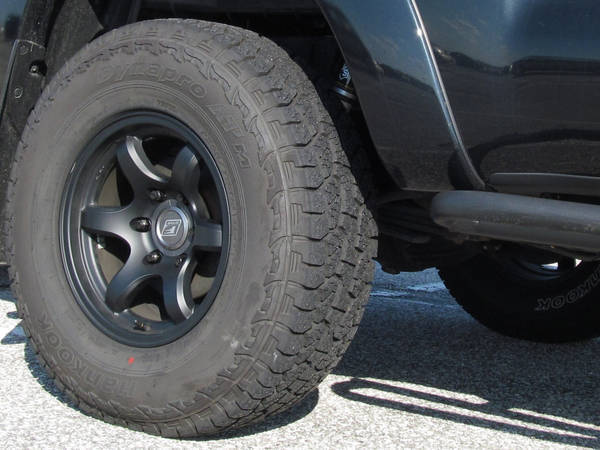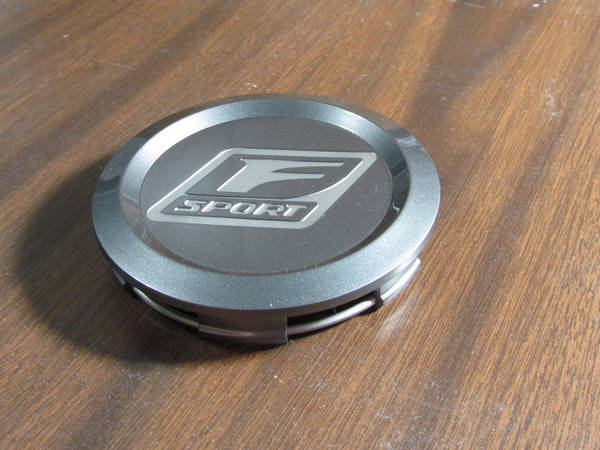 No gluing.
No permanent modification to center cap.
You will need:
1. Remove the wire ring from inside the center cap. Interestingly, the bag label says the part is made in the US, while the molded part-mark says made in China.
2. Cut a slit in the hubcentric ring -> takes less than 20 sec with a hacksaw and bimetal blade.
3. Using the Dremel, sand the inside diameter of the hubcentric ring. Move the sanding wheel in a circular motion to ensure the hole remains round. Continue until the center cap can fit while expanding the ring slightly (opening ~3 mm gap in the slit).
4. Install the hubcentric ring in the wheel first. Chamfered side of the ring should face outward. It should slide in easily.
5. Push in the center cap until it snaps into place. The center cap expands the ring like a collet, causing it to hold tightly inside the wheel bore. End result:
I've put about 280 miles on it since installation, and it hasn't loosened.