So, I've been a long-time reader and long-time fan of Tacomas. I recently purchased a 2013 TRD Sport 4x4 DCLB in December. One month later I put a 3" Ready Lift on there, followed shortly thereafter with 265/70R17 Cooper AT3s.
I loved this setup at first, but its not doing it for me anymore. I want to get new tires (MTs or ATs) and go bigger, probably 285/70 or 75/17 based on the threads I've read. I've seen some DCLBs with the 285/70s and it looks like a small tire. I am also debating adding a lift in the not-so distant future (however, at this point I am practically broke) - but I'd be looking to do something like a Zone 6" or the brand new* (like I think brand new as in TODAY) Rough Country 4" or 6" DB lift. I like to mud my truck and take it through more water logged trails than hills and rock climbing, so I'm not terribly concerned about the bracket lift.
I came from an F-150 FX4 with a 3" level kit, 2" AAL, 3" BL, 35x12.5R17 Cooper STTs, and Flowmaster Super 44.... I am missing my V8 a little bit, but mostly the hum of the tires and the height.... oh and the roar when it cranks... Had a
magnaflow
14" put on my Tacoma and I got a headache within 2 days. I took it back and had a Flowmaster 50 put on in its place. Still not what I want, but it sounds a lot better than hearing what I envision a 4 cyl Honda running as a fart can.
Any suggestions or comments in general would be great. I'd really just like to know what everyone thinks of my truck.
My F150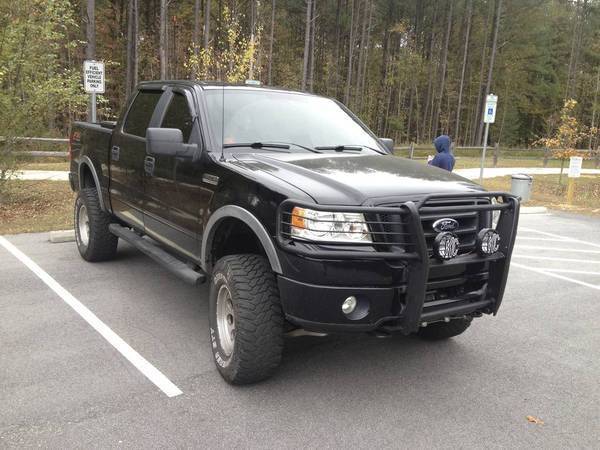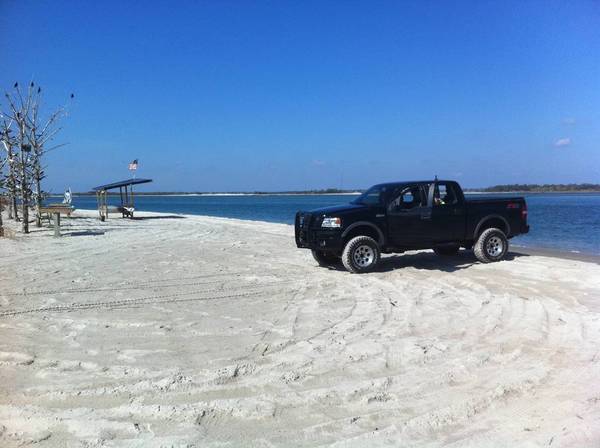 The New Tacoma