Gotta get new tires soon.
I currently have a worn out set of Nitto Terra Grappler 285/70R17s on Dick Cepek DC-1s. I have yet to really make it offroad with them since I got them very used (traded for the rims). I do minimal offroading, but I want to be able to go anywhere I want (within reason) when hunting, trail riding, beach driving etc... With that said, my last truck, I put about 95K miles on before I sold it. Probably 1K of those miles were offroad. So comparatively, not that many, but I did make it off the pavement quite a lot into the swamp, on the beach, and other random places. But the rest of the 94K miles were all on the road and a waste of some Cooper STTs that I sold it with.
I have about a 3.25" lift right now with an ARB (so no rubbing issues right now with absolutely no trimming running the 285/70R17s). I don't mind mild trimming, but I don't want to do a cab mount chop. I am looking at upping to a 285/
75
R17 in either a Nitto Terra Grappler or Toyo AT, or sticking with a 285
70
R17 in a BFG AT, Nitto Terra Grappler, or Toyo AT. Which one would you all recommend? I don't flex a ton, so no real need to stuff my tires and mostly I'm looking to do beach driving and coastal construction site driving (work).
Also, I ran some 315/70R17 BFGs on my last truck and a guy with 305 Nittos pulled beside me and they had a wider foot print than my 315s
So would going with a 285 BFG give me less of a foot print and better MPGs? The weight difference is negligible.
As a side note, I'm interested in getting better MPGs, but I realize that (1) I'm driving a truck; (2), its lifted; (3) I have a plate bumper and a winch on there.... I'm not looking to get 30 MPGs, but a few more wouldn't hurt. And plus I like the look of the 285s much better than 265s... at least when I compared to my old rims: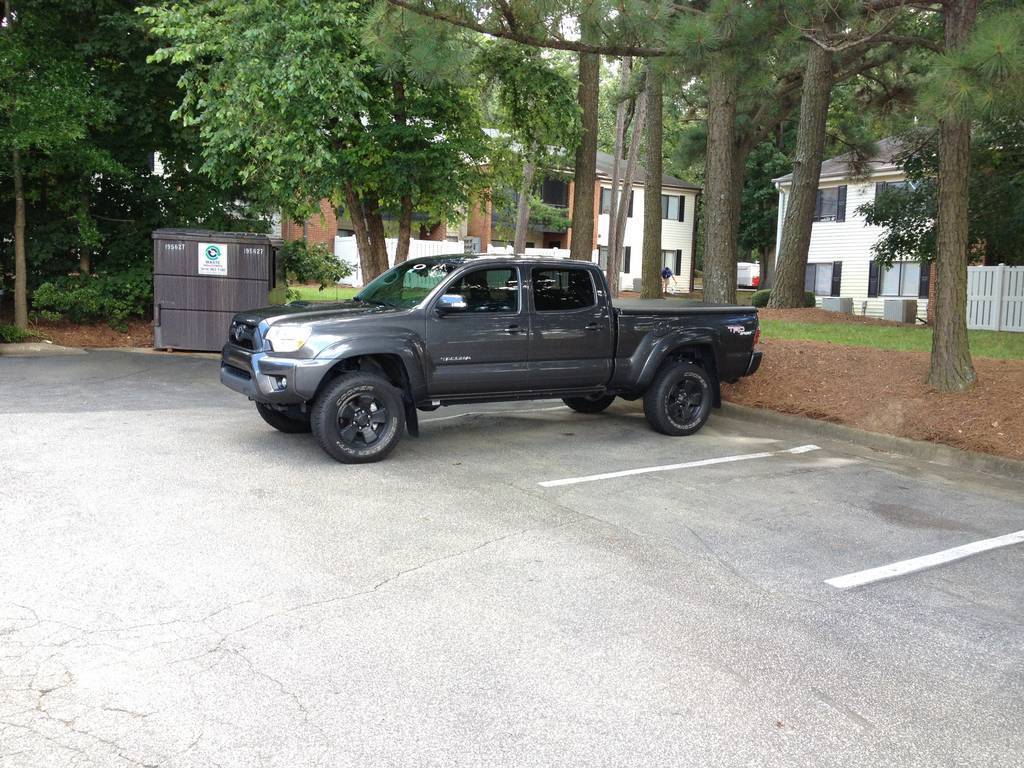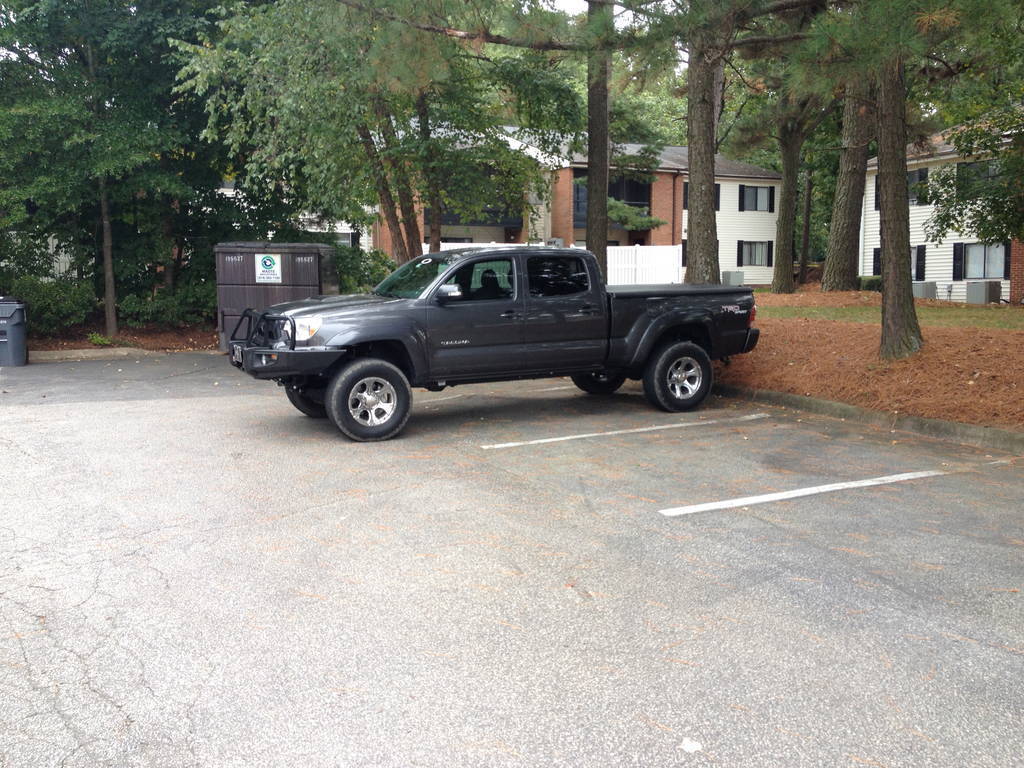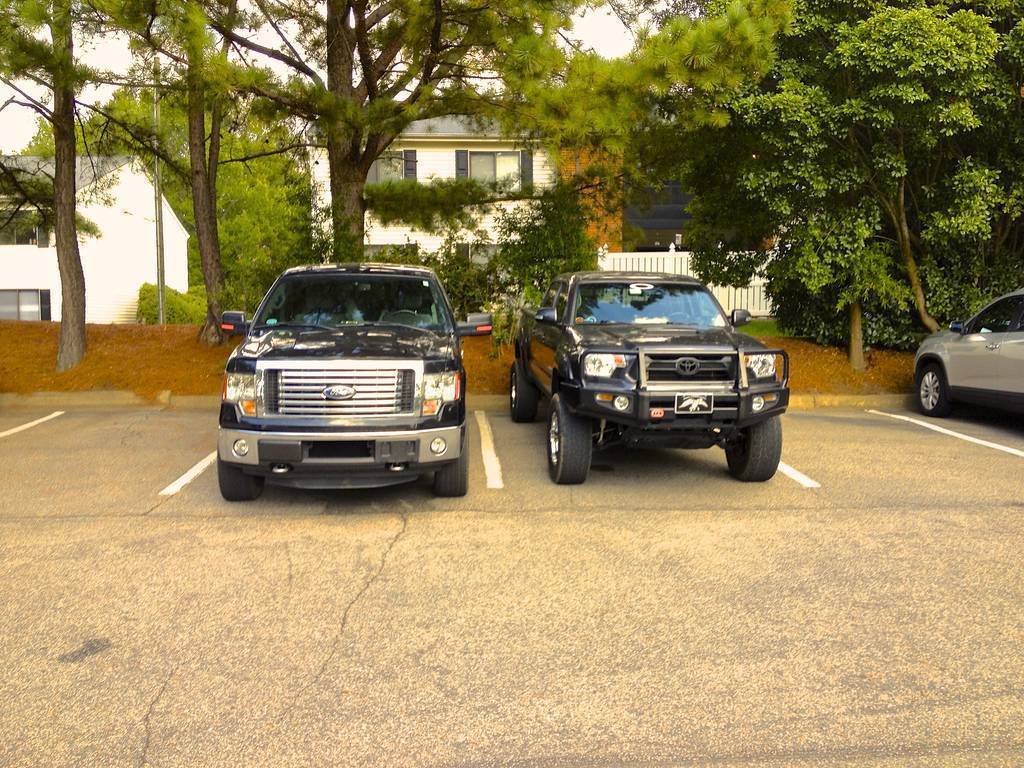 Thoughts?