So I took my truck in for a slight shudder and noise today. I Figured I would have the balance checked first since I feel it in the floor and steering wheel the most. I drop it off and they call me to come take a look, I see a strip of weights had been slung off the wheel and one of the weights had hit my caliper and stuck. Noise found and most likely the shudder. Drove it to the dealership so my fiance could buy her new car and took her with me. Everything was fine. Left the dealership alone and her behind me in her new car and at around 50 the steering wheel started shaking so bad I pulled over almost scared my wheels were falling off. I couldn't tell anything wrong so I got back on the road. Got up to 50 again and same thing, slowed down below 50 and it went away almost completely. Drove home doing 40mph for 20 miles.
I got home and raised the front, started shaking the crap out of each tire and no play. Checked all the lug nuts and they were tight. Then decided to check for a bearing issue or rack issue. Took off both front tires and when I went to lay the tires down I noticed this.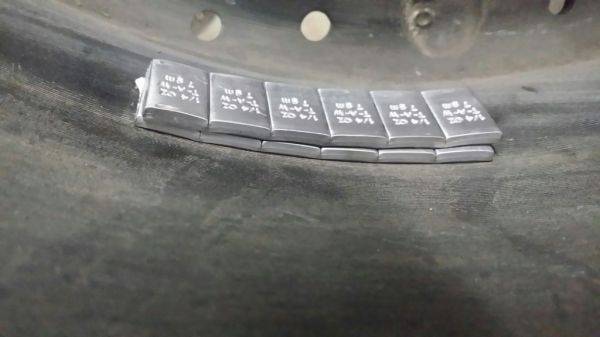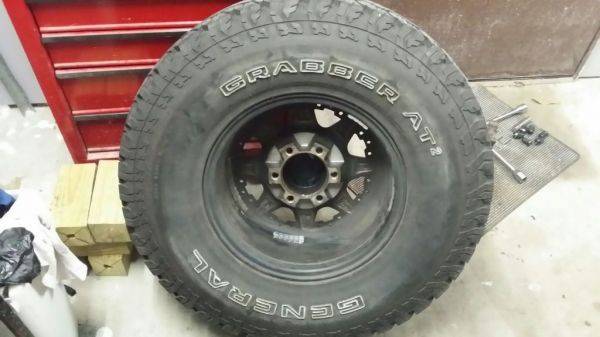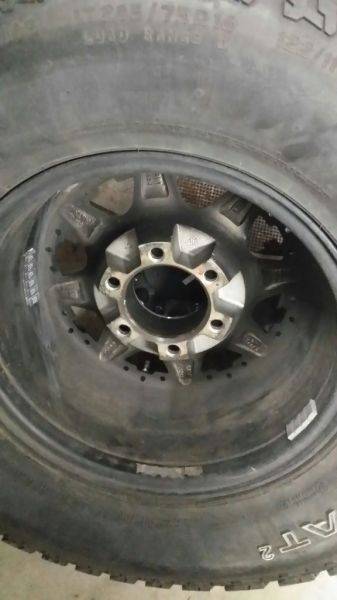 The shop double stacked weights on the inside of my passenger front wheel.
I don't know that much about weights but I'm sure they shouldn't be stacked right?
And if this isn't my horrible issue what else should I check? I am at a lost with this and very nervous about driving the truck now.
Any help is much appreciated.
Also I have had these wheels since November of last year and no issues like this. It was only after putting the new lift on and the bigger tires 2 weeks ago. So I don't think the wheel is bent. And this is the same shop I have used for years and I would hate to know they don't know what they are doing or have a new tech that doesn't know what he is doing.