I knew painting chrome rims would be the biggest bitch to paint, but I really hate chrome and was willing to do anything to get rid of it. So I sat there and sanded them for a very long time then primered, then painted then put on a clear coat and now I have no chrome. I saw a couple people asking what these rims would look like black so here you guys go.
Before-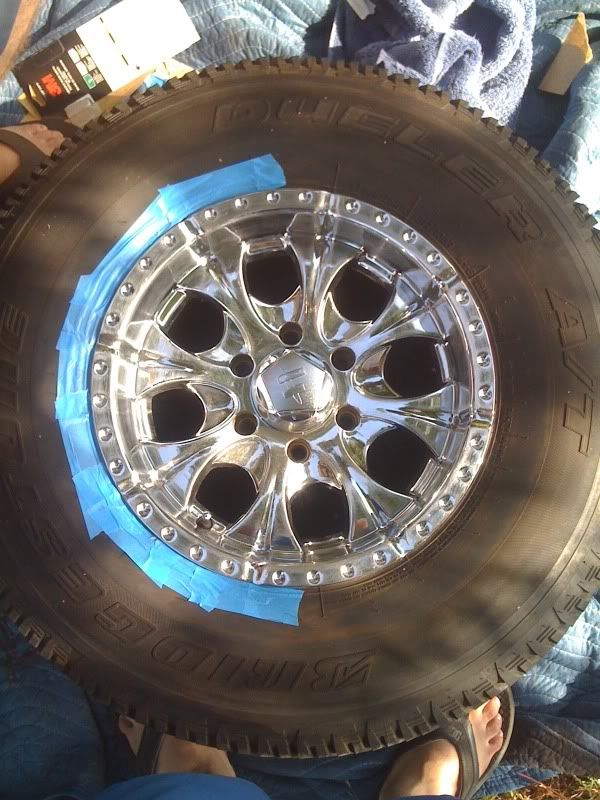 Not exactly after but this is what it looks like with primer, matte black. (Not the actual paint with clearcoat.)
I guess I was too stoked to put the wheels on my truck that I forgot to take a picture of what they looked like completed. But they look way better than they did chrome!