Put on steel wheels from an 07 Camry and some 235/75r15 wranglers, painted up the hubs and now the truck actually looks like a truck... It even seems like I could have gone with 30x9.5s because they don't come close to rubbing even with those little black boxes still in place.
Before: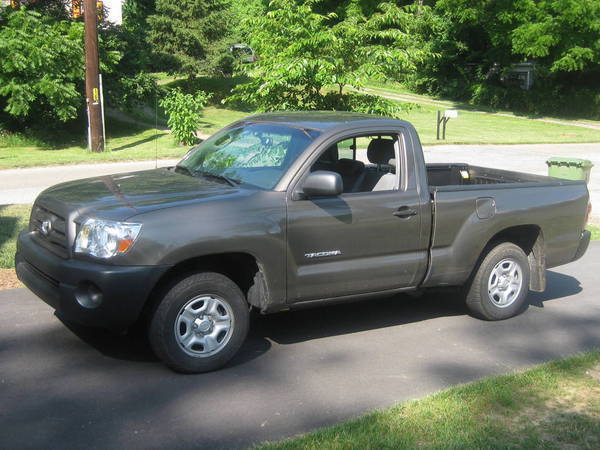 And After: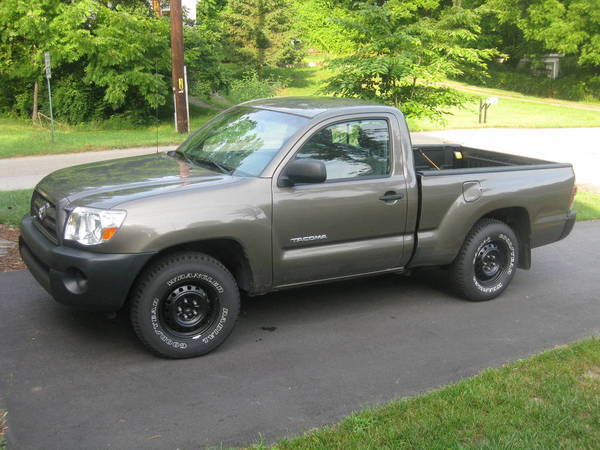 Conclusions:
Camry wheels fit perfectly, 235/75r15s fit perfectly, black wheels make everything look better, TPMS sensors from stock 2wd wheels won't fit in Camry Steel Wheels, and 3.31 gears are the bane of my existence.
Any thoughts/recommendations?