2009 Tacoma SR5
120K miles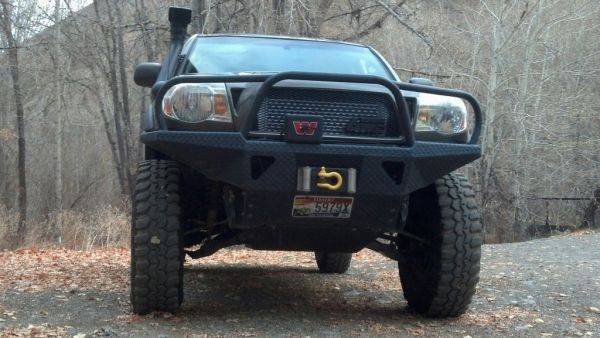 Engine:2TR-FE (4banger)
URD
MK3 Supercharger
Doug Thorley header w/Jardine cat-back
AFE Pro Dry filter
Safari snorkel
Trans/Transfer:
5 speed manual transmission
RST Twin stick FJ transfer case
Marlin Crawler
Tacobox 4.7 gears
Axles/gears/lockers:
ECGS built diffs
4.88 Nitro Gears
Front/rear ARB lockers
CVJ CV Joints
Wheels & Tires:
36x12.5r16 Super Swamper TSL radial (35.8x9.8 mounted)
TRD Bronze FJ wheels (7.5" wide -20MM offset)
1.25" Spidertrax spacers front
1" Bora spacers rear
Armor/recovery:
CBI Diamond plate front bumper
CBI Diamond plate rear bumper w/ swingout
CBI Bolt on Sliders
ATO skids extended for crawlbox
Warn M8000 winch
Dominion Offroad synthetic line
Warn recovery bag w/ extra misc. gear
48" hilift jack
Suspension/lift:
*1" 4crawler body lift
Front
ORI 8" Struts
BAMF Top hats
Total Chaos UCA's
Timbren Bump stops
Rear
ATO Shackle Flip
All-Pro
Expo rear springs/flip kit
BAMF Rear shock relocation kit
King 2.0 Smoothies 12"
Timbren Bump stops
Body/Exterior/Dents/Interior
Satoshi by Homertaco
Cut/Raptor lined Toyota fender flares 2" removed by Lolo
Softopper Tan
Dents courtesy of a hailstorm in MT...
Interior lots of my dog Norton's hair...
Videos
http://www.youtube.com/watch?v=2ZYJSxROLRg
http://www.youtube.com/watch?v=hPHm0eZ_GBA
http://www.youtube.com/watch?v=4u4X9pn9e-M
Pictures of the truck from Operation Moab 2012.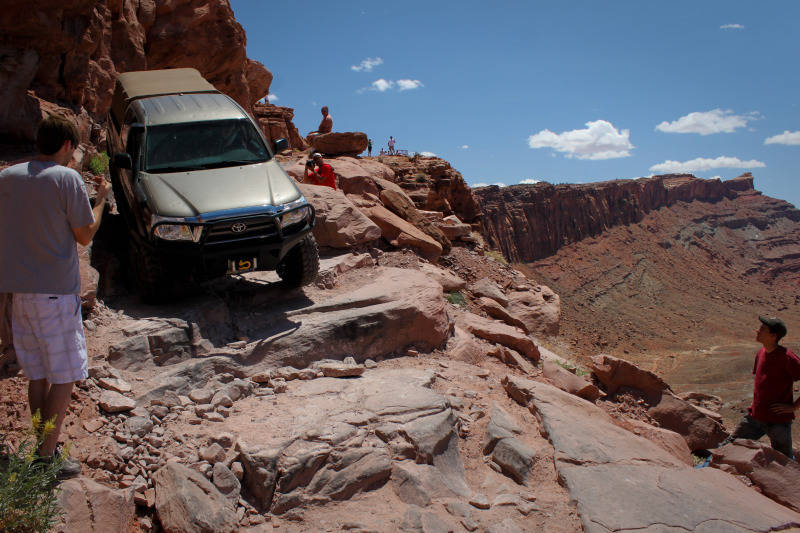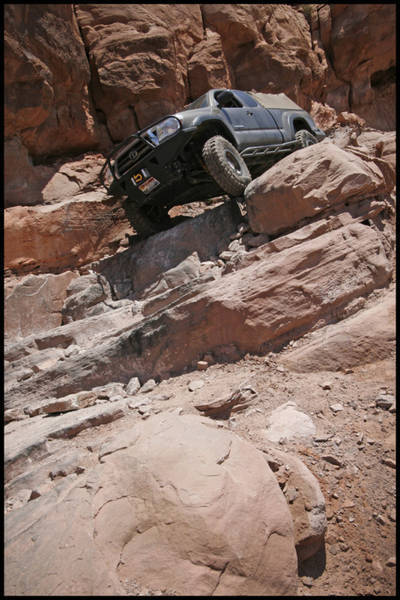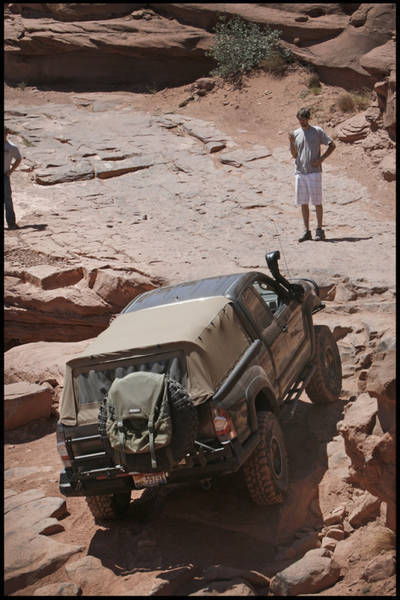 And the story of how it got there below.
This is my 2009 Tacoma Access cab SR5 2.7L 4wd. I purchased the truck new in Sept. 2008 in Fairbanks AK. Originally my plan was to just put better tires on it and call it good and get my 1972 Toyota FJ40 out of storage in New Mexico and focus on it again. That isn't how it worked out.....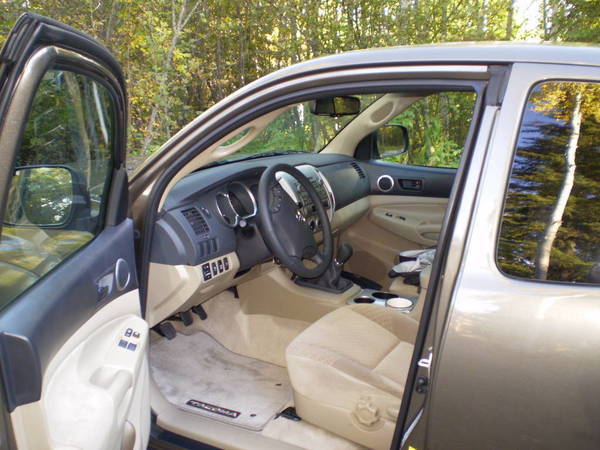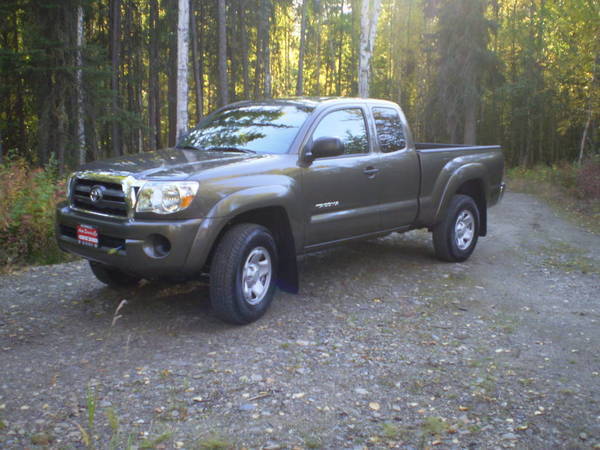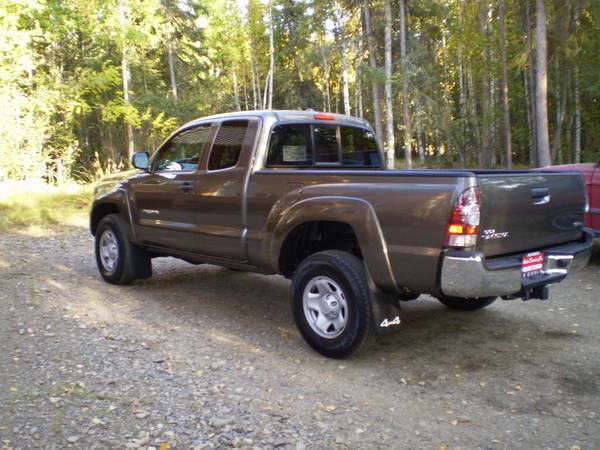 I put a set of 245/75R16 studs that I got from a buddy for hauling his snow machine and rolled those through the winter in the spring I replaced them with a set of 235/85R16 BFG commercial traction for the summer on the stock suspension.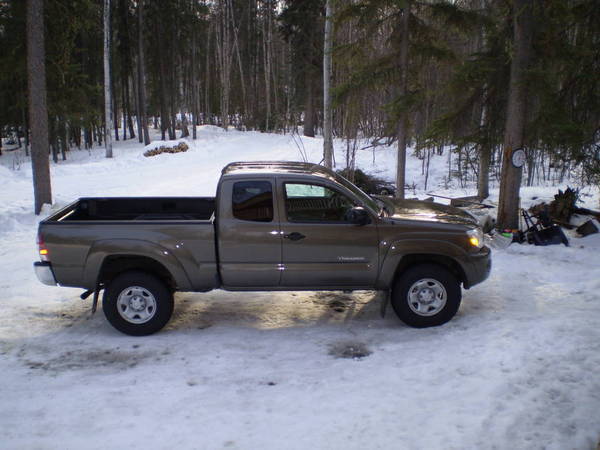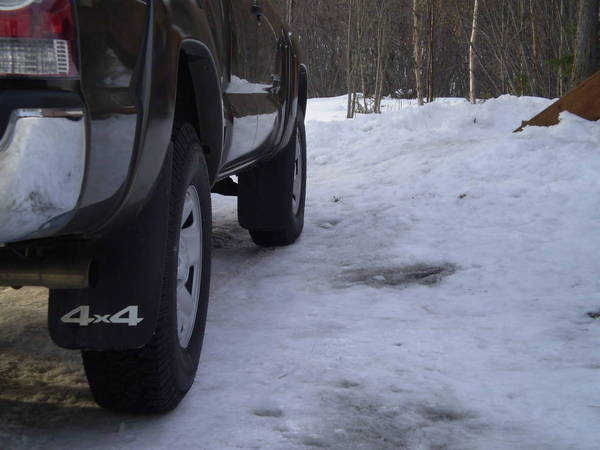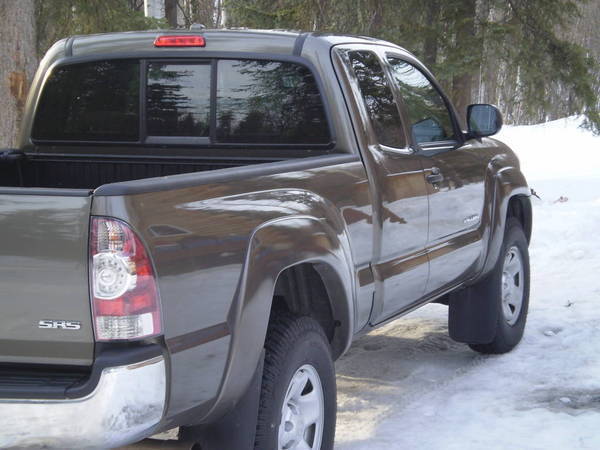 I then ended up taking a detail to work in Montana for the summer. I drove the truck down planning to pick up a lift and some new tires. What I didn't plan on was a hailstorm that came through one afternoon and hammered the truck.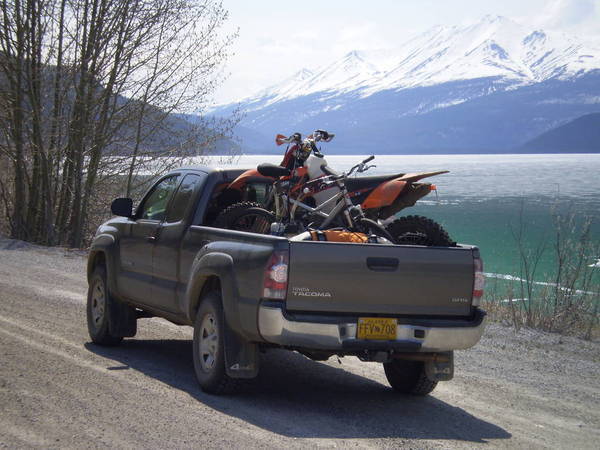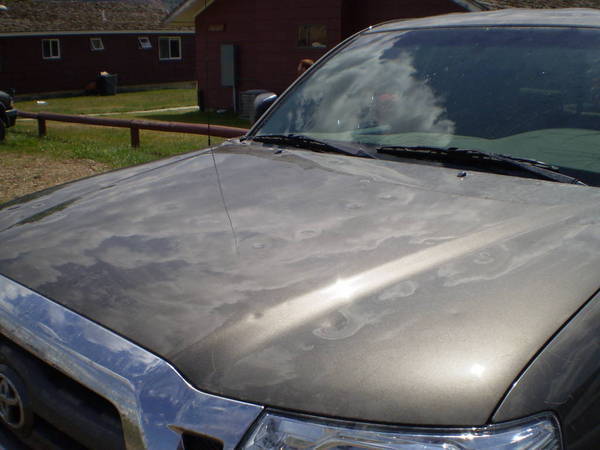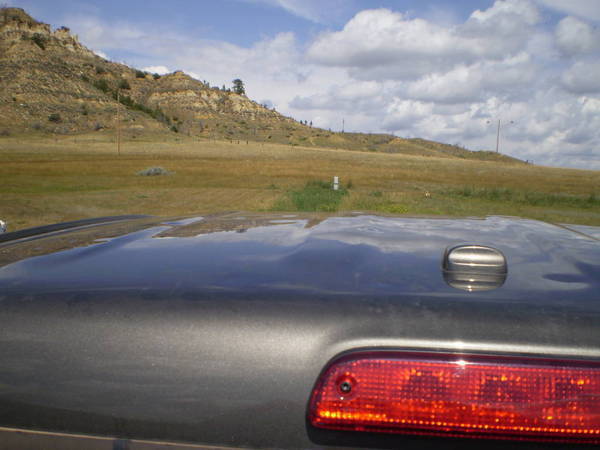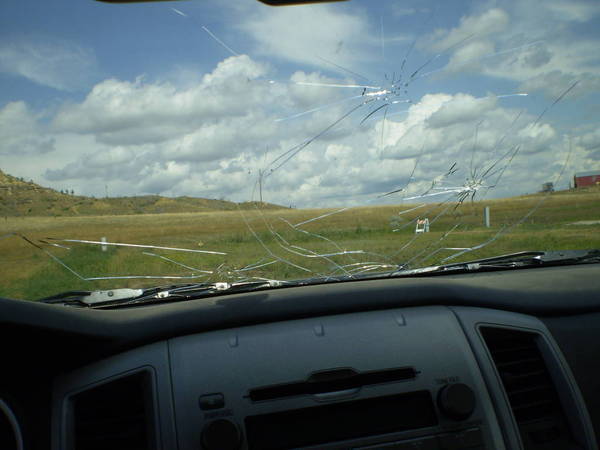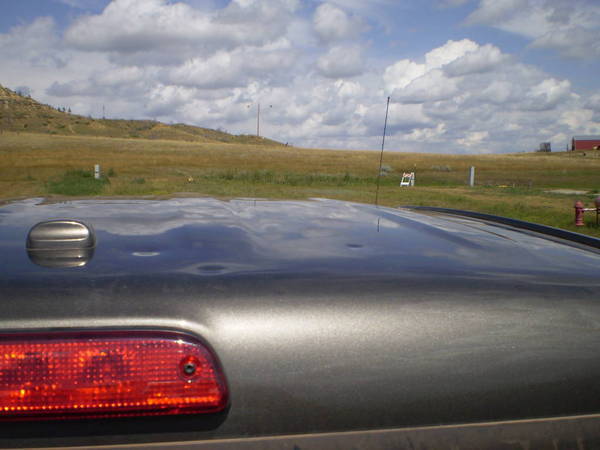 So after the hailstorm I contacted insurance and got estimates replaced the windshield and then decided on putting the insurance check towards the principal on the loan and not repairing the dents. I then made a trip to the Denver area to ride bikes and get parts. I contacted
toytec
and ordered OME shocks N140S fronts N182 rears 886 coils and a top load spacer to get a full 3" and toytec add-a-leaf for the rear and picked it up. I did not have access to a shop or tools and had it installed at High Country 4x4 they do good work. Then a stop by
4 wheel parts
to pick up some 255/85R16 BFG KM2's. A before shot and some after shots.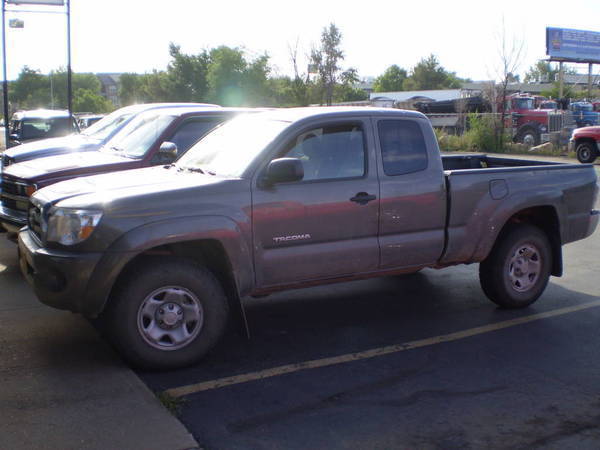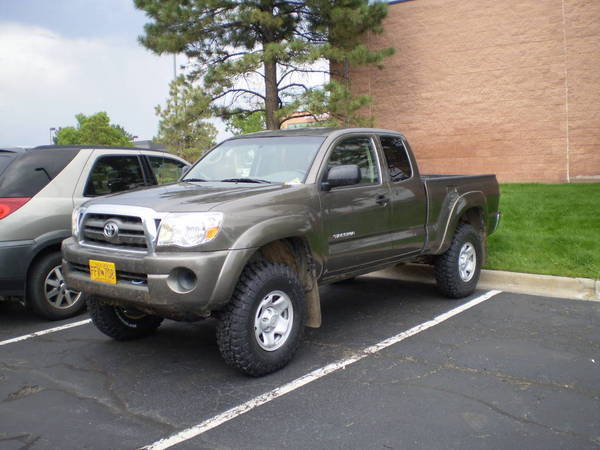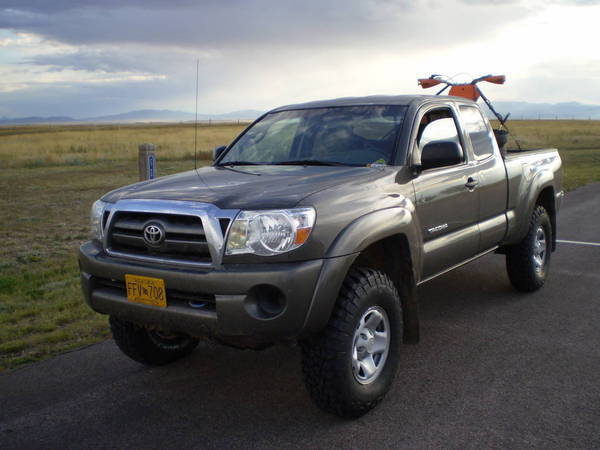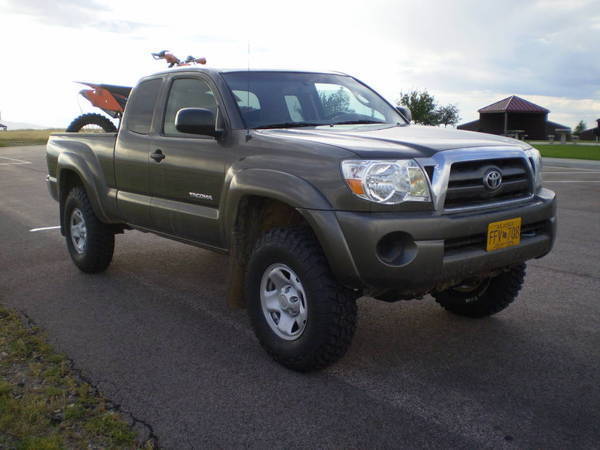 So I'll end this post here and work on it some more later seems more like a story than a build at this point.