CURRENTLY OVER AT DEZERT TOY FAB
GO TO LAST PAGE FOR RECENT UPDATES Well i have decided to take a step up from my mid travel and am now going to start my long travel
so wanted to start a new build thread because my other one was flooded with pictures already. Also going to try my best to actually keep this one updated unlike my last one hope you like feel free to ask me any questions, Oh and make sure to subscribe for updates!!!! I don't post a whole lot on here compared to other things so if you want tons off pics/updates of the truck follow me on Instagram I'm kinda a whore on there haha "JordanSmith127"
Link to old build:
http://www.tacomaworld.com/forum/2nd...ans-build.html
HOW SHE IS SITTING NOW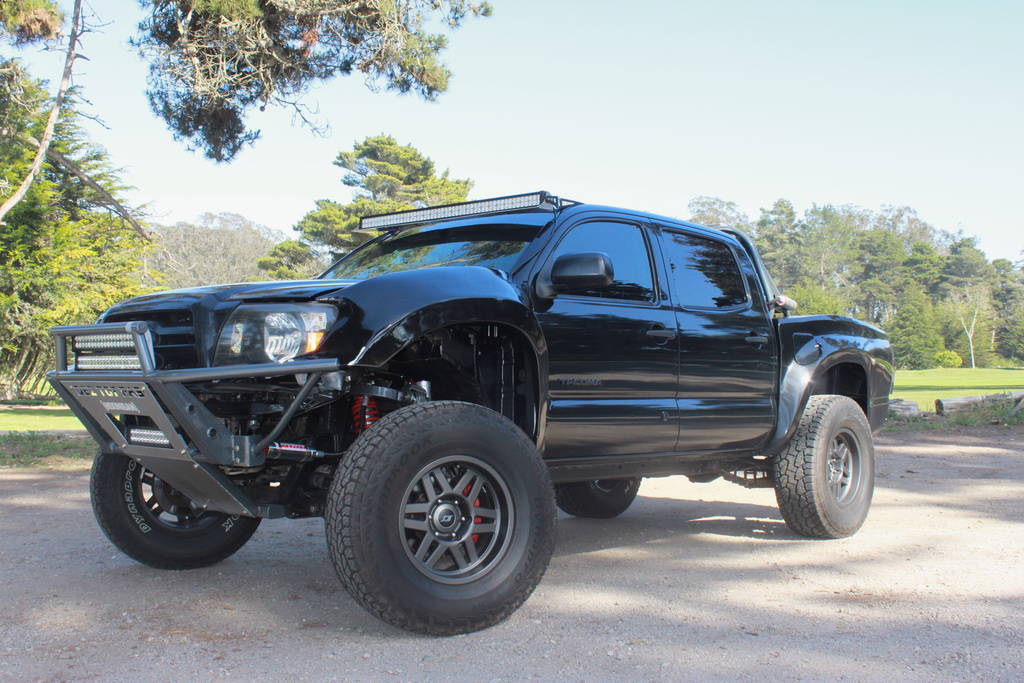 VIDEO
https://www.youtube.com/watch?v=mjQS...layer_embedded
MOD LIST
Wheels/Tires
Stealth Custom Series Stealth 6 17X9 Rims Matte Gunmetal X6
315x70r17 Hankook Dynapros A/T
Fiberglass
Engage 6" Flared Fenders
Glassworks Unlimited Trophy Truck Style Bedsides
Both Professionally Color Matched Black Sand Pearl (209)
Front Suspension
Engage Offroad Front Long Travel Kit 15" Travel
-Solid Mounted Lowers
-Heim Steering
-Heim UCA's
-Derlin Bushings
King 2.5x8" Coilovers 600# Spring
Fox 2.0x2.5" Hydro Bumps w/ Polly Performance Cans
Engine Brace
Total Chaos Coil Bucket Gussets
Engage Spindle Gussets
Dj Safety 10" Limiting Straps w/ Clevis Mounts
Gusseted Motor Mounts (DMZ)
Secondary Shock Hoops
Extended Brake Lines
Rear Suspension
Sway Away Race Runner 2.5x18" Threaded Bodies
Defined Engineering Spring Under Axle Kit 14" Travel
Custom Bed Cage With Shock Mounts & Folding Light Bar
Boxed Frame
Fox 2.0x4" Bumps
Limit Straps
Performance
Custom Drive Shaft
-Slip Yoke
-Solid Carrier Bearing
-Custom Mount
Spyder Trax 1.5" Wheel Spacers R
FlowMaster 40 Series With Turndown
TRD Air Intake
Painted Engine Cover
Lighting
Standard Headlights
Infinity Lighting 22" LED Bar On Bumper
Folding Light Bar With 7" HIDs x4
Exterior/FAB
Custom DTF Bed Cage
Custom DTF Front Bumper
Custom DTF Rear Bumper
Custom DTF Dual Tire Carrier
LineXed Badges
Tinted Tail Lights
Tinted (Limo Tint-R 15%-F)

Interior/Sound
Garmin GPS
Sony Head Unit
Kicker 10" Sub X2
Kicker 600WATT Amp
Ultra Gauge
SUBSCRIBE & COMMENT PLEASE
PHOTOS
Drove Down To Pomona & Back To Gather These Goods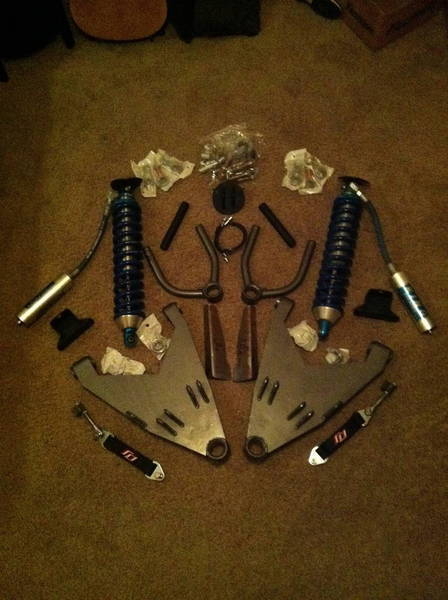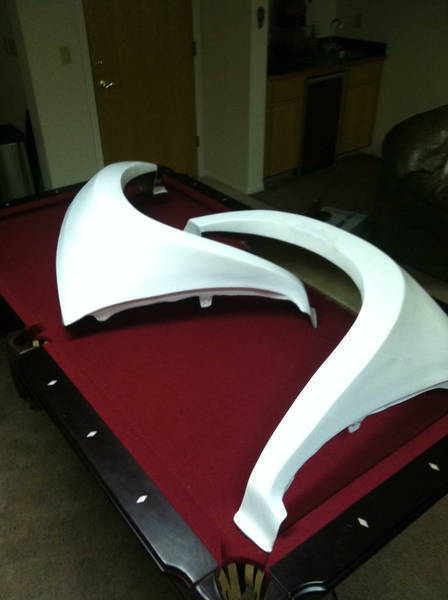 My Back Seat lol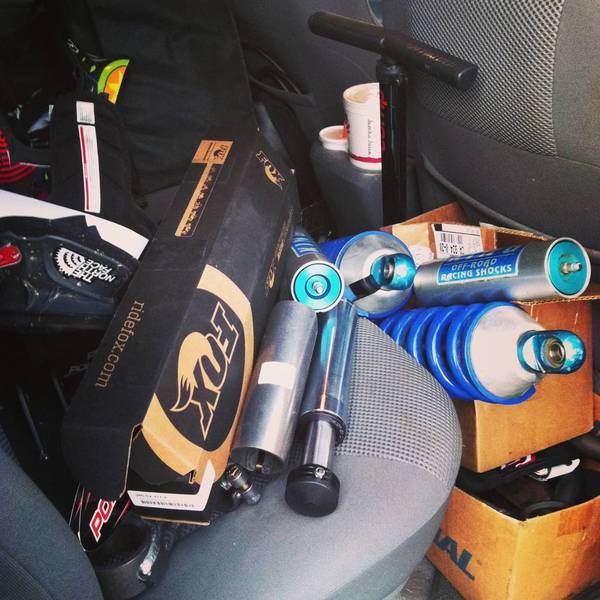 Fiberglass Install Help From Cayucostacoma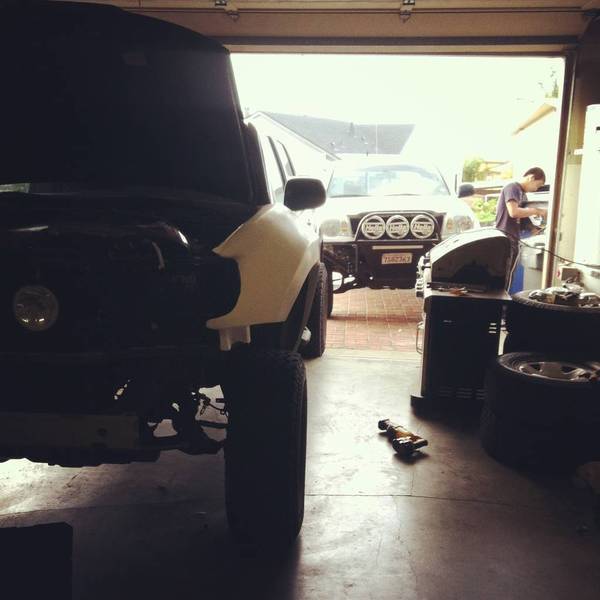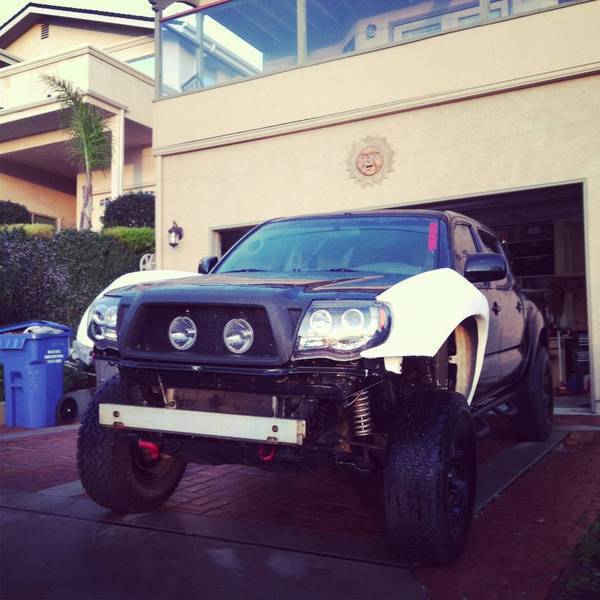 New Years Pismo Run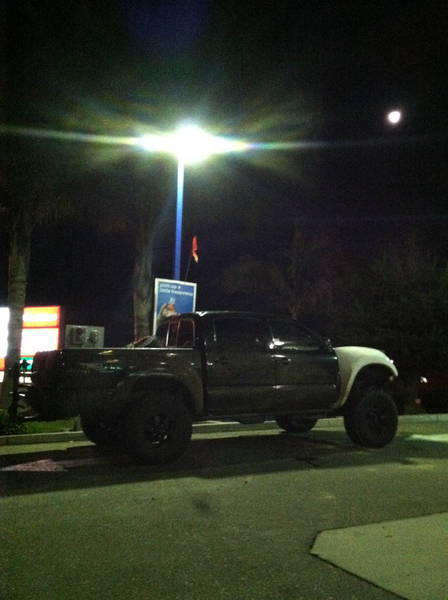 Comparing Shocks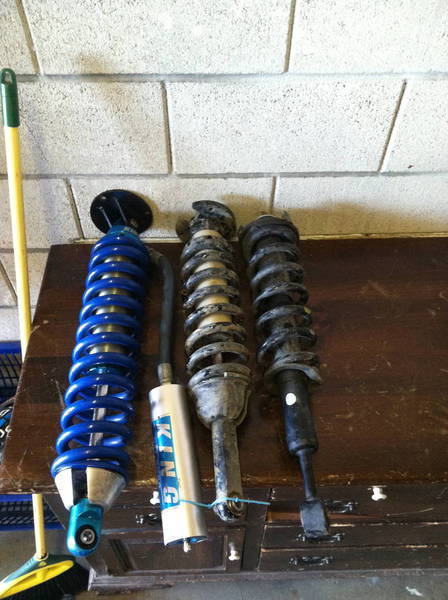 Took Some Random Instagram Pics haha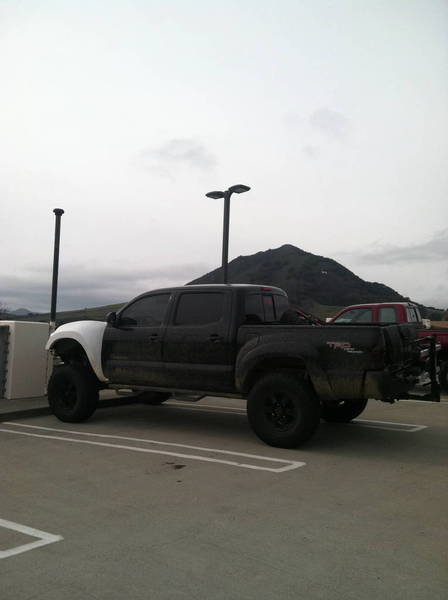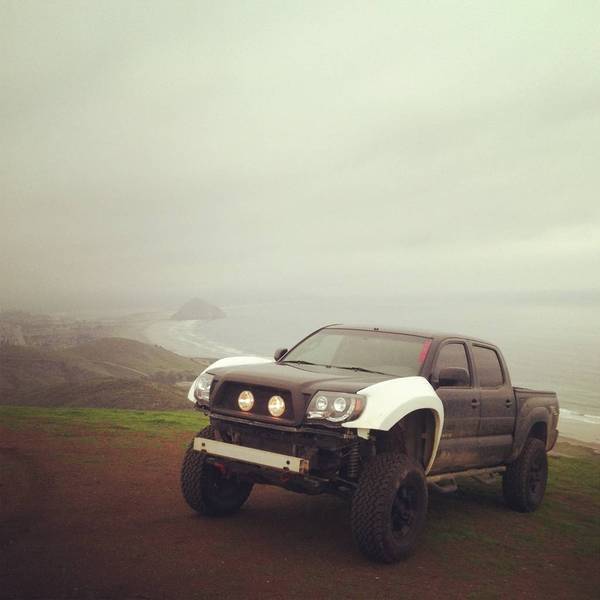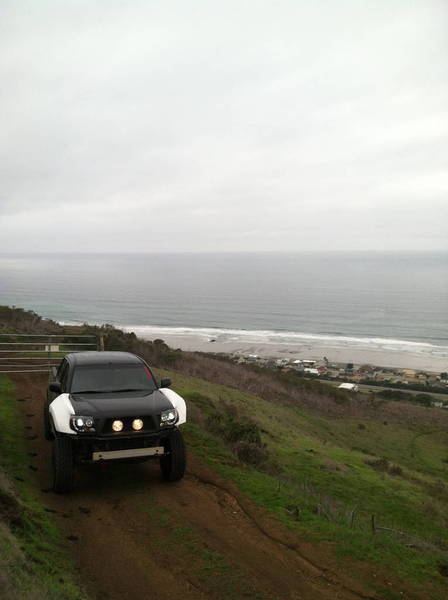 Day One Of The Engage Kit Install Took Pics With My Hero 3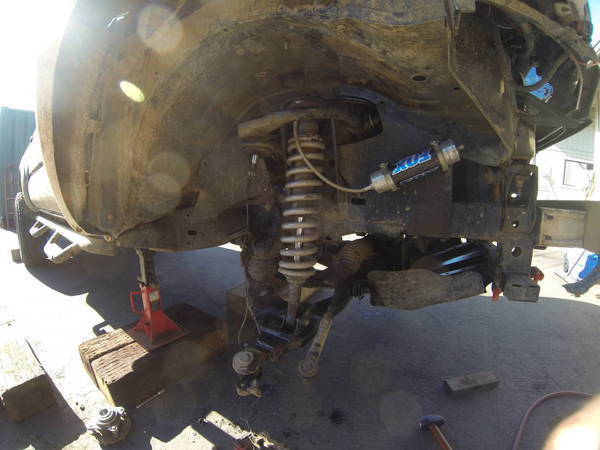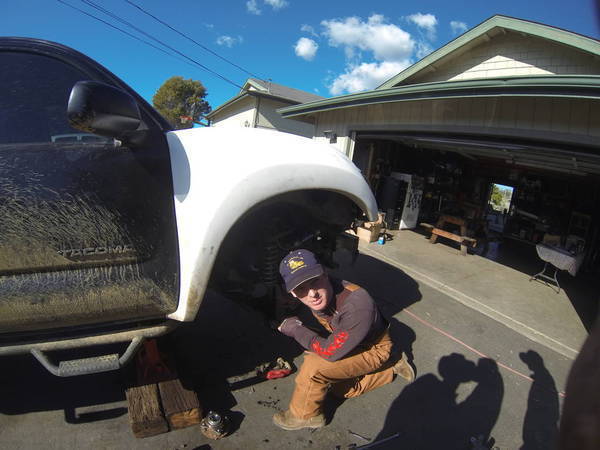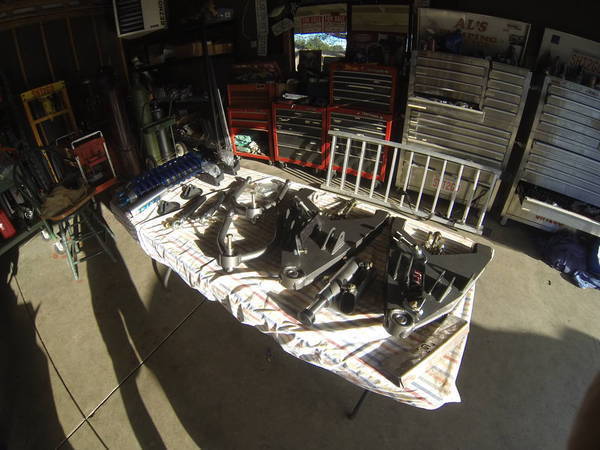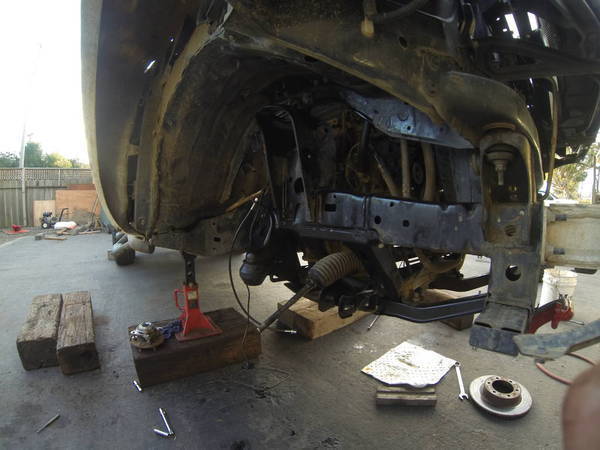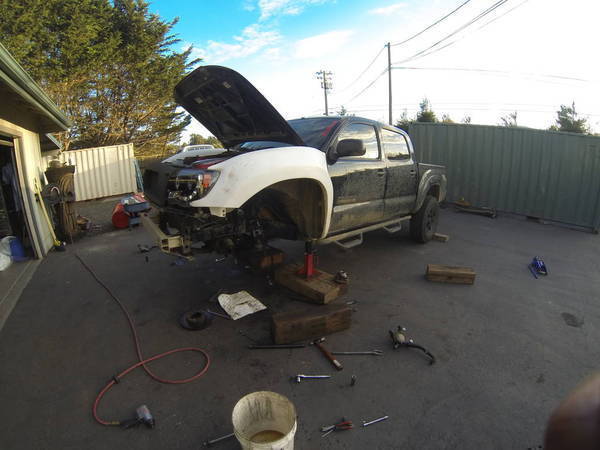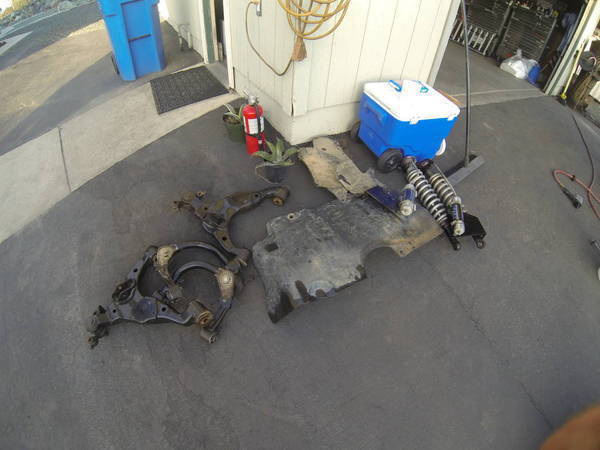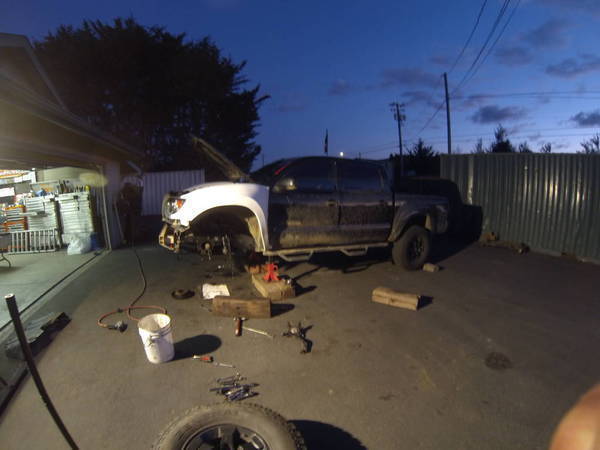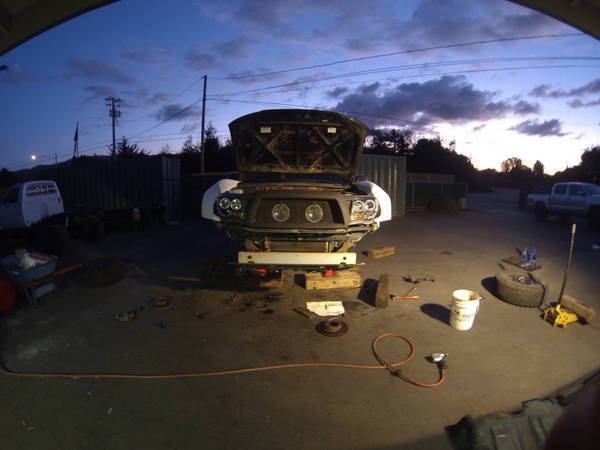 & My Buddies Old Toyota He's Building Up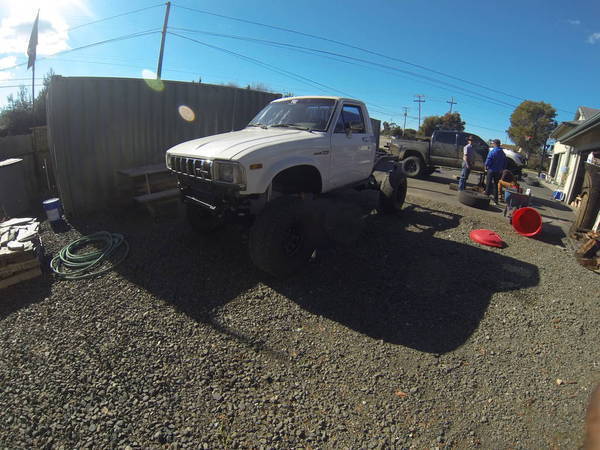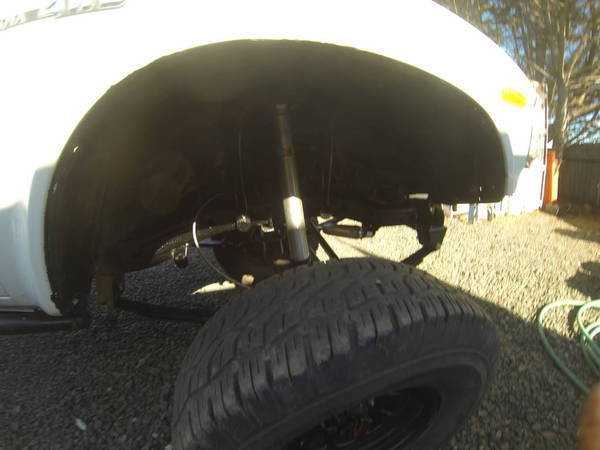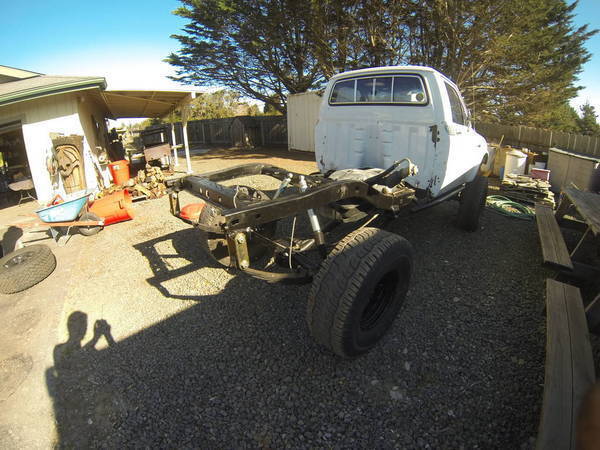 Photos From Day 2 Of The Install! Special Thanks To Anthony(DTFtacoma)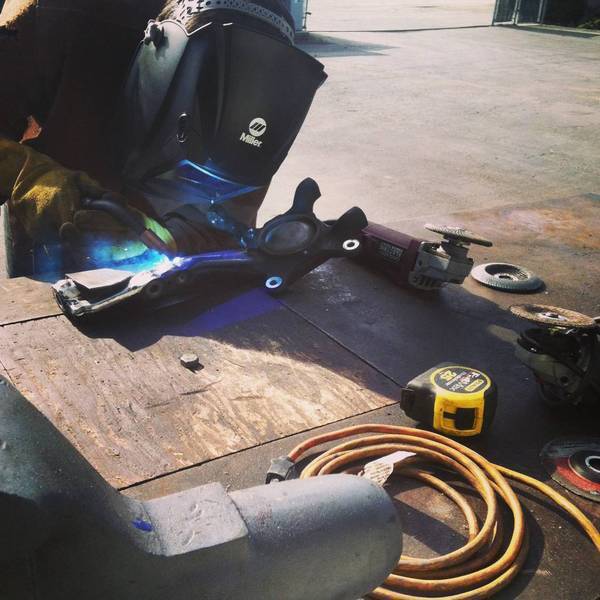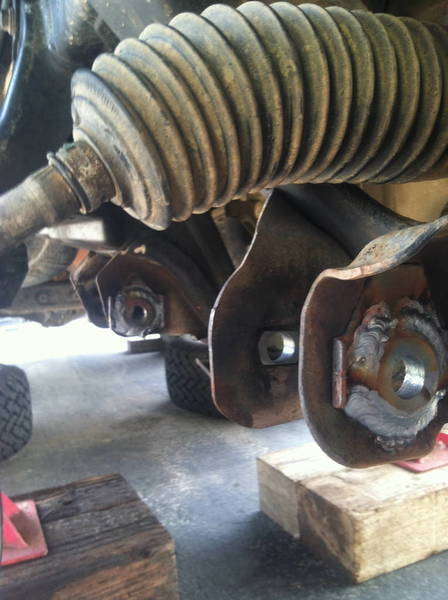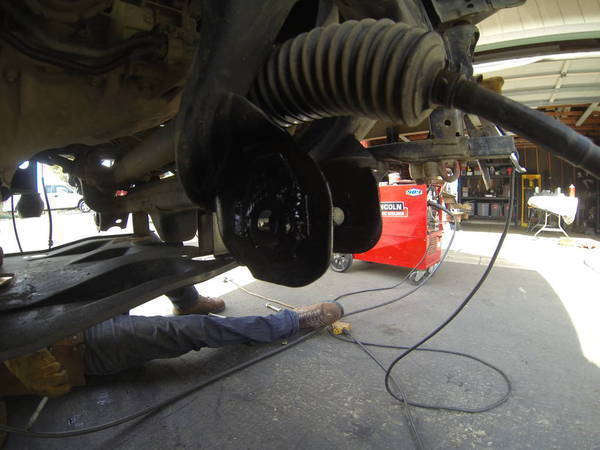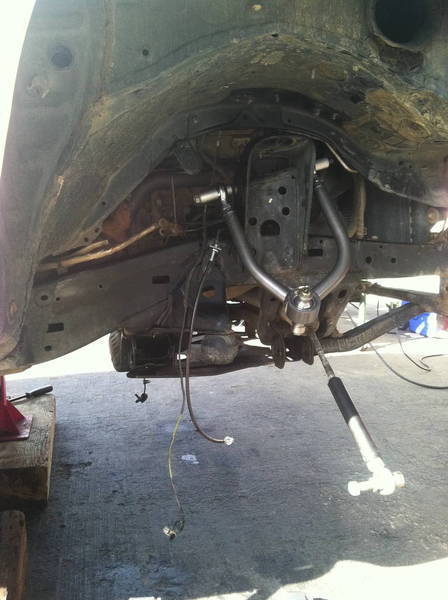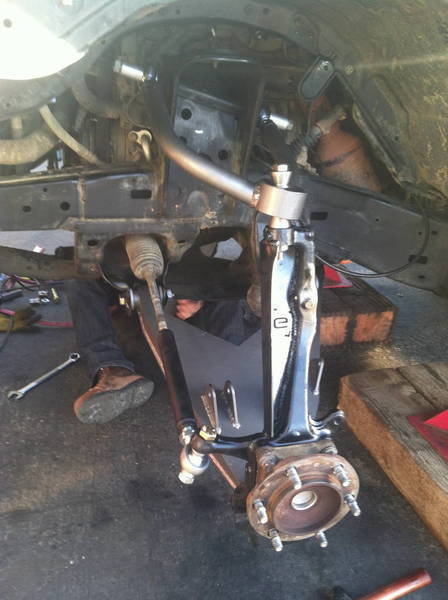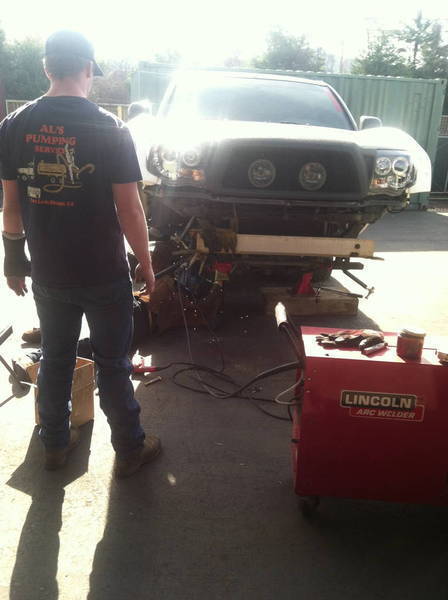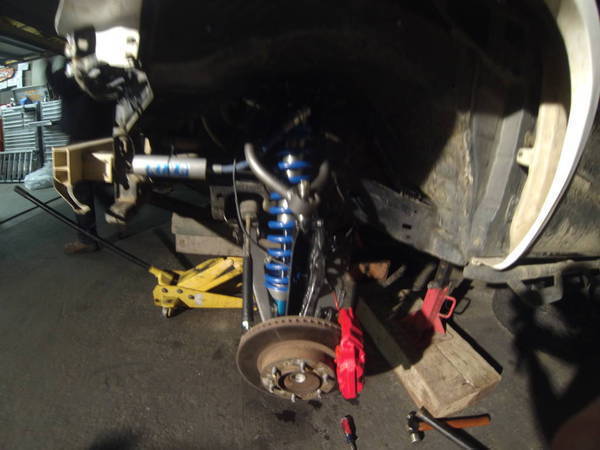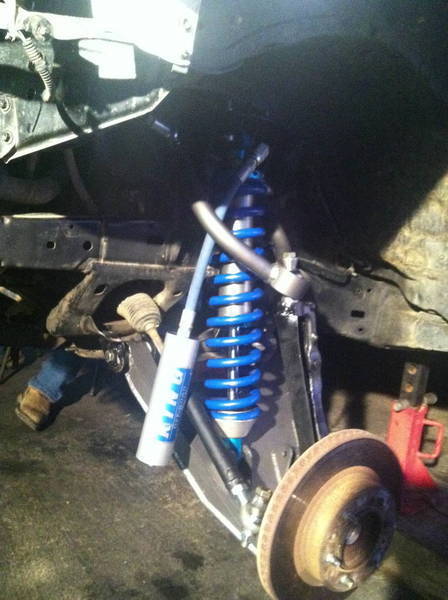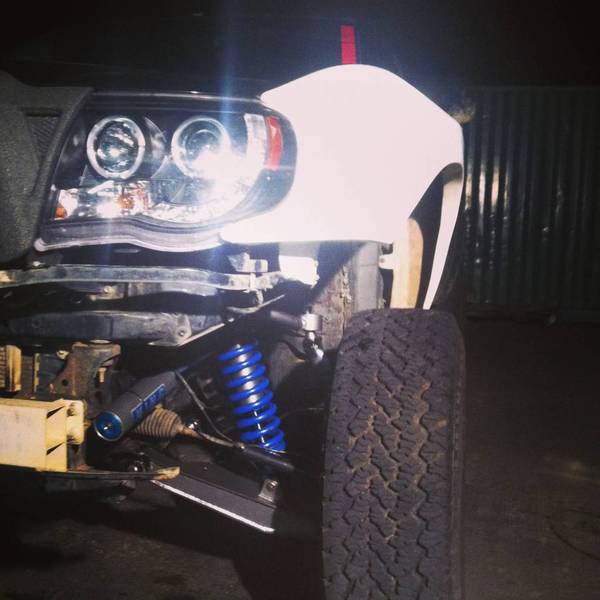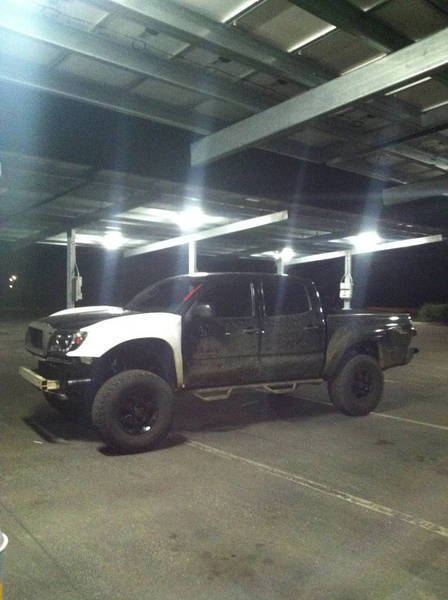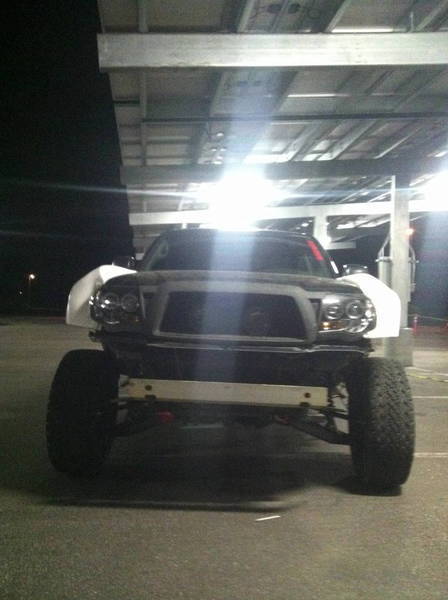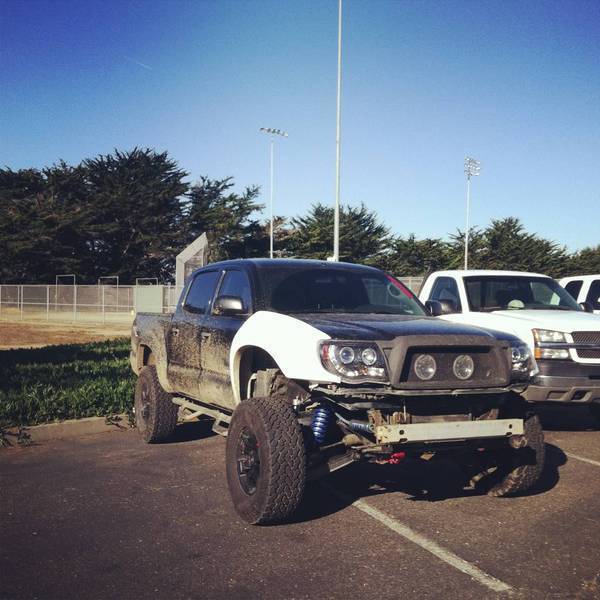 Got My Alignment
Fox Bumps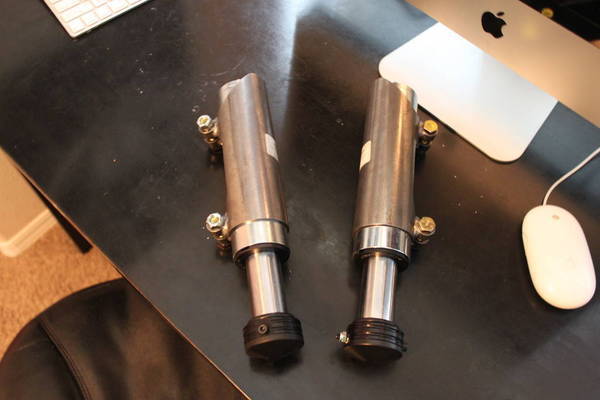 Engine Bay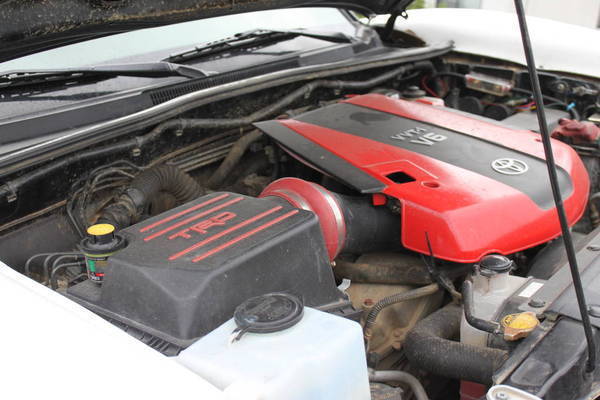 Swapped Headlights With My Lil Bro No More Halos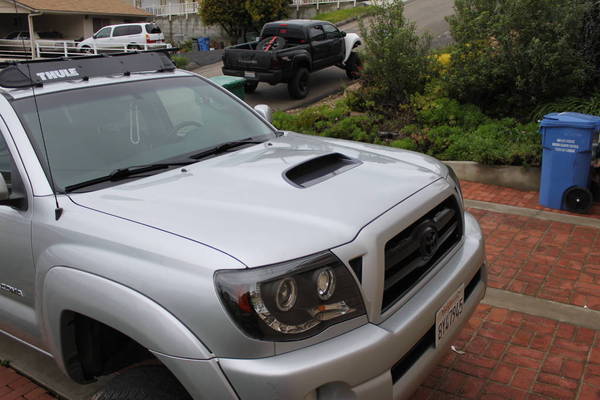 Anthony DTFtacoma Hooked It Up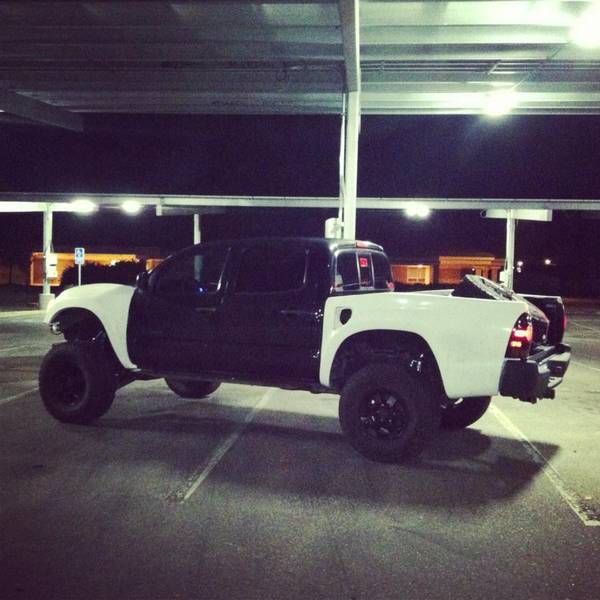 Did A Pismo Photo Shoot!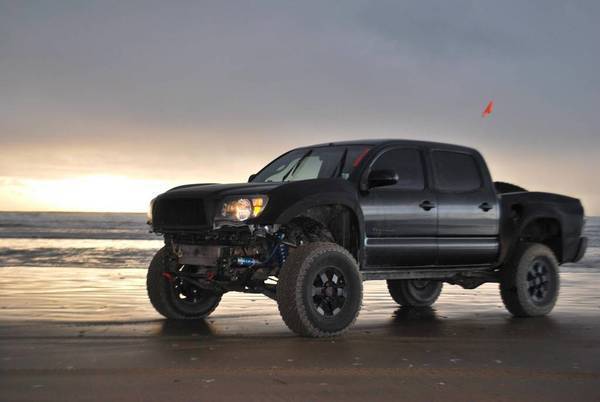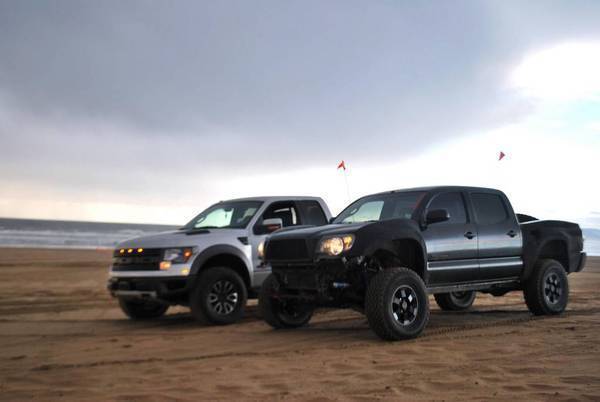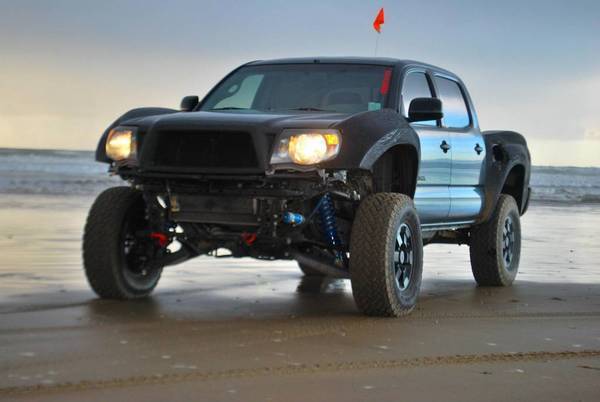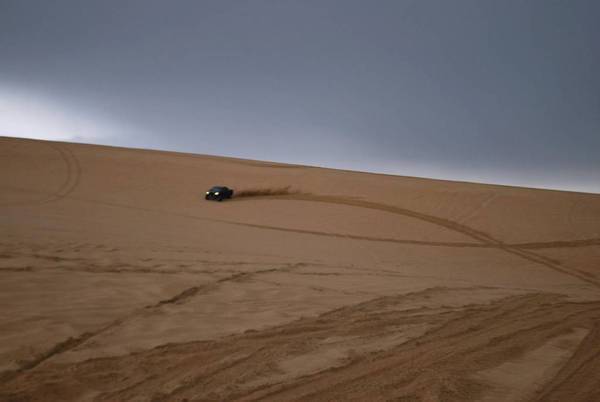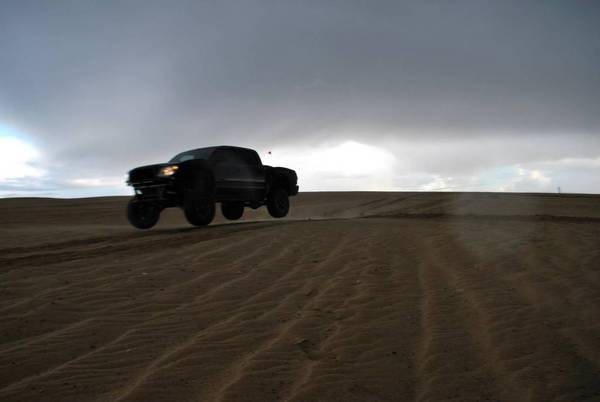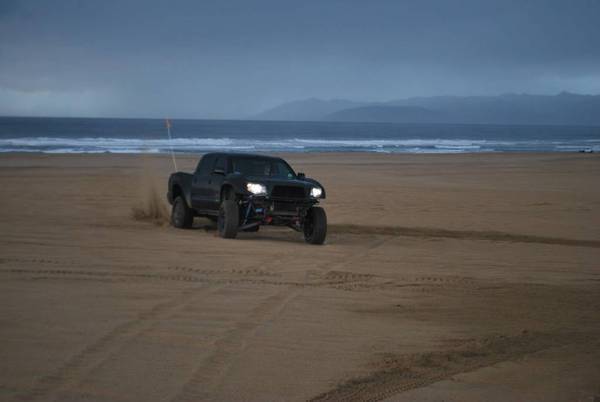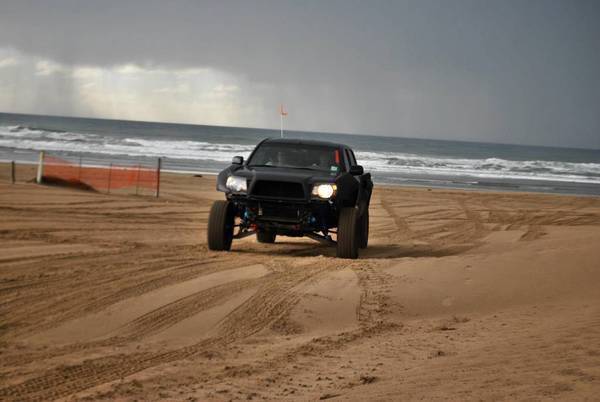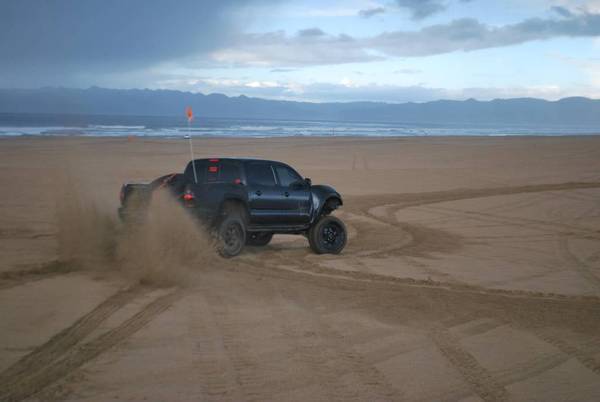 New Bumper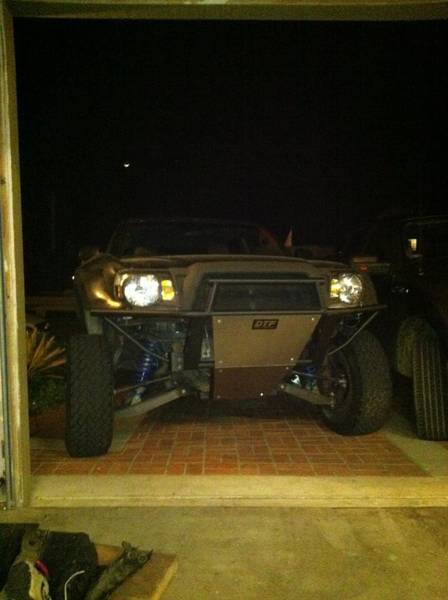 Glad All My Friends Are Photographers!