So, i have had my truck for about a year now, and am getting a few mods, enough to where ive decided to start a build thread so here it goes.. tell me what you think!!


some of the mods are not in Chronological Order,


2007 TRD Off Road

Radiant Red DCSB

Automatic

4.0L V6
Wheels n' Tires
17 inch Chrome Helo Max 5's
Goodyear Wrangler Duratracs
285/70R17
Exterior
2.5 inch pro comp lift bilstien shocks
Plasti Dipped Badges
PIAA Extreme White 4000K Replacement bulbs
Fog Light Mod
VHT Night Shaded 3rd brake light
debage partial tailgate
Tinted license plate covers
Interior

Cobra XRS 9745 Detector 15 band scanner
Pioneer DEH-P6900UB
Python 5904 2-Way Alarm and Remote starter
Red LED Dome and Map lights
Red LED replacement Brake bulbs
Red LED Reverse Lights
Red LED License Plate lights
Black Weather Tech Floor Liners front and rear
Plasti Dipped Center Console
and Window control plastic
my first truck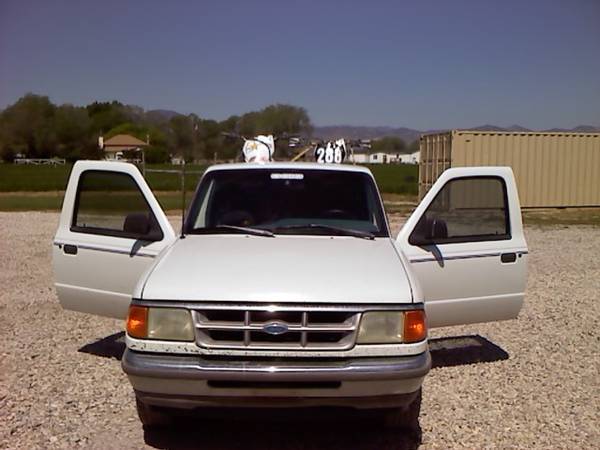 1993 Ford Ranger 2wd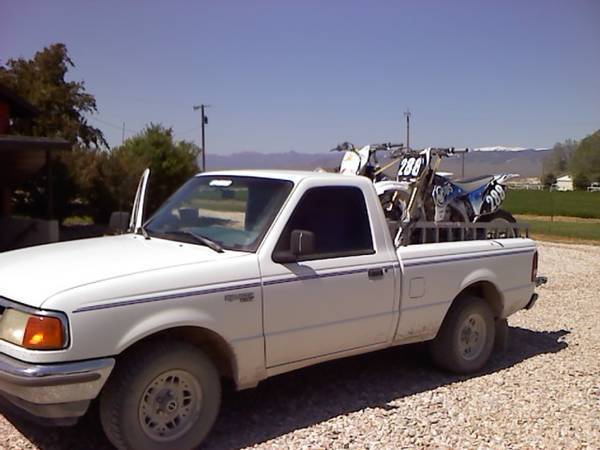 full load with two 250f's haha
then after 6 years of saving and working and shopping around for 2 years on KSL. i found a local person who i knew. who sold me this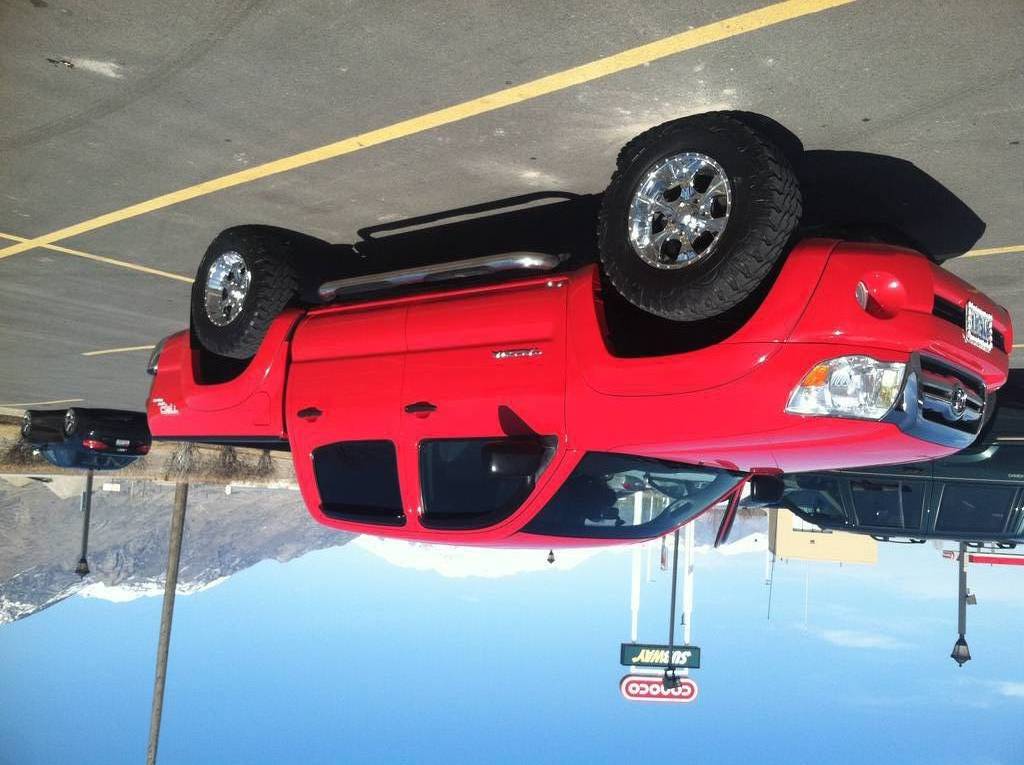 2007 Radiant Red double cab TRD Offraod with 47,000 miles on it the day i purchased it. paid 26,000.. put down 6,000 cash money ! $
bought the truck 3/11/12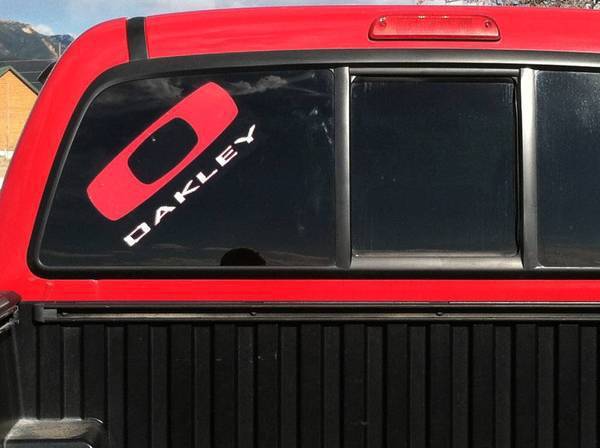 first mod oakley sticker 20 bucks... lol will probably remove soon. then re black out all tint FTW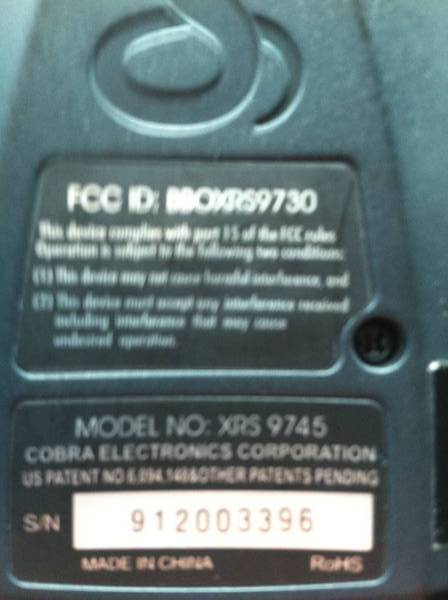 then i added cobra XRS 9745 detector 15 band scanner, to spot them coppers works like a charm...
then did the fog light mod.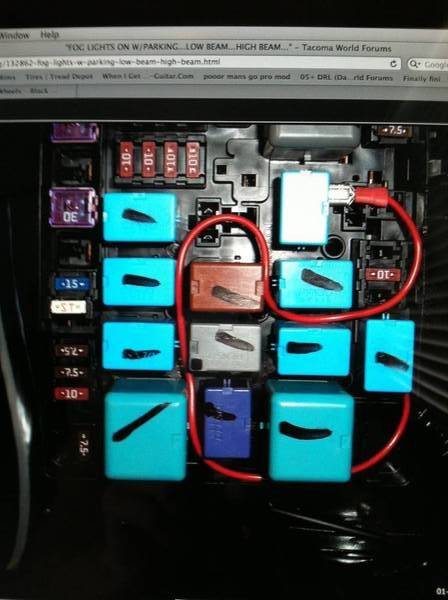 Merry christmas Added
Weather Techs
front and rear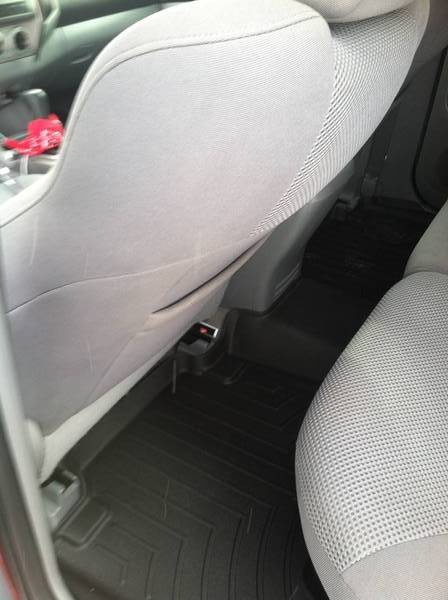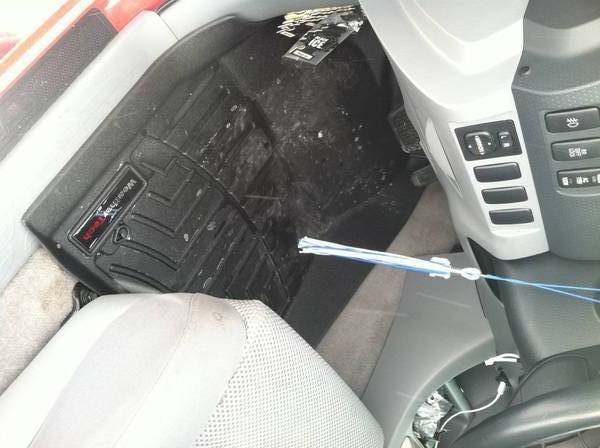 then Decided to do some Snow Wheeling !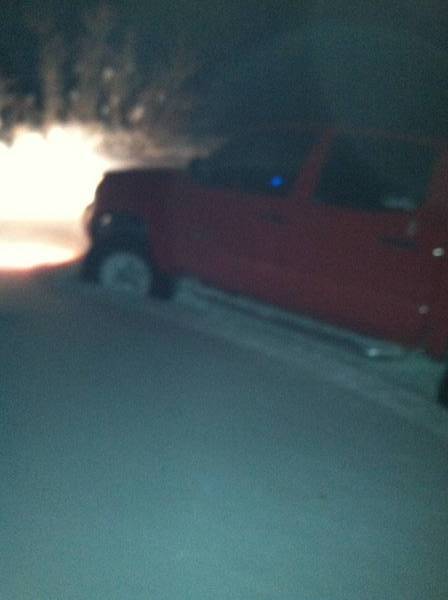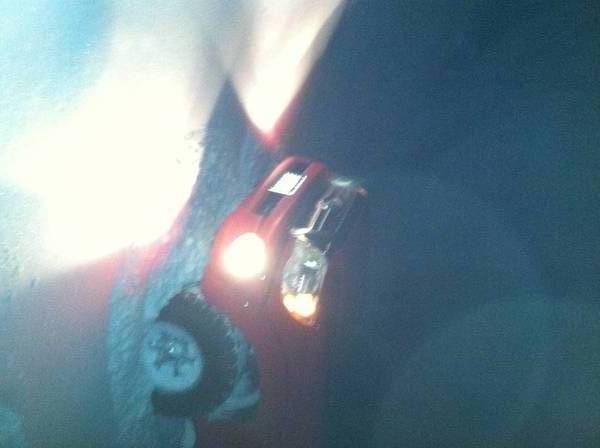 Gotta Represent R.I.P Jeremy Lusk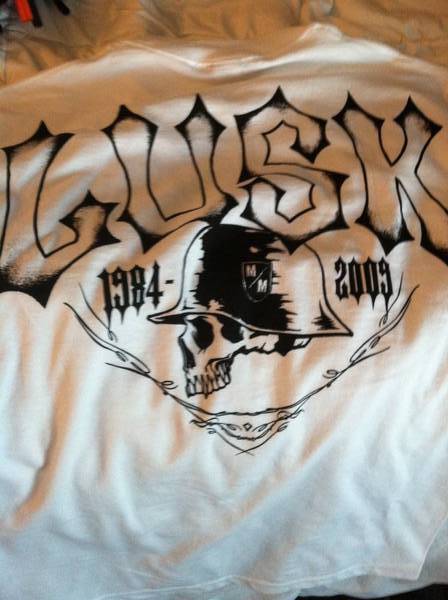 then got sick of old stock headlights, for 60 dollars these are bright as fuck. completely worth it..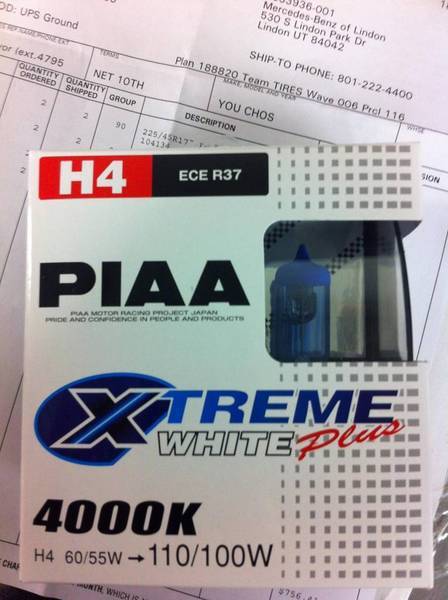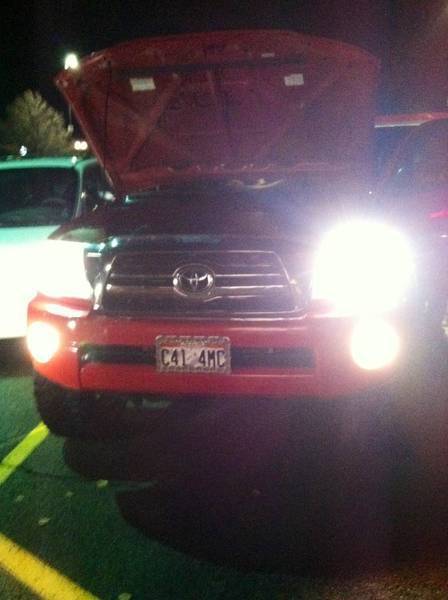 Took it Mudding.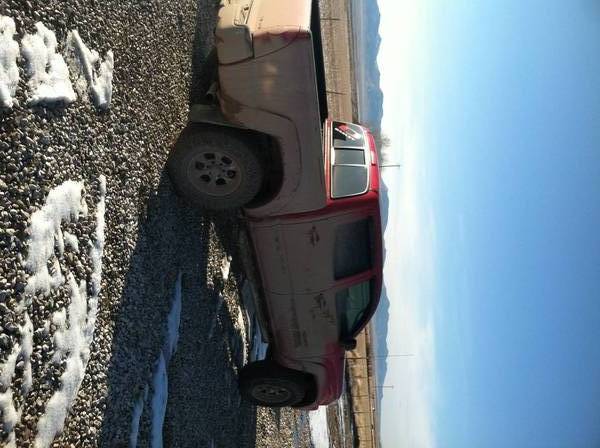 Then after about of year at looking at the ugly things. decided to Remove the Chrome Running boards... so those are off. PM me if your interested 250 obo
Cleaned her all up after mudding and polished rims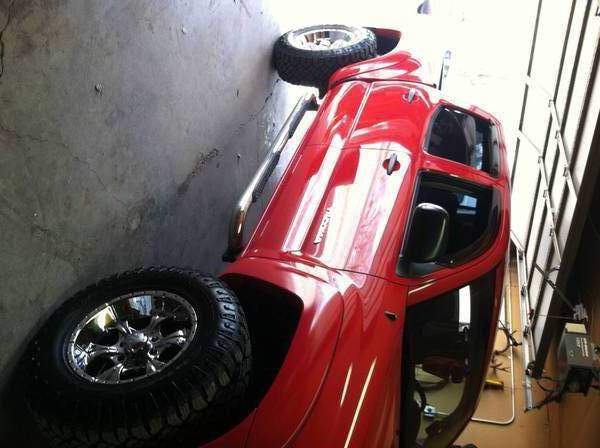 How She sits Today, ( no running Boards ) for sale PM me for details. I cleaned it up at the Car Wash and then it rained..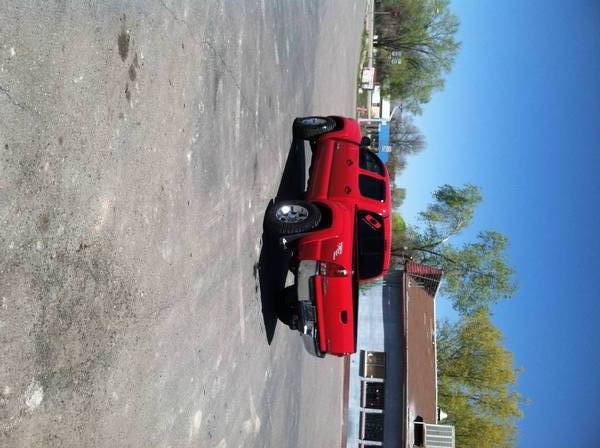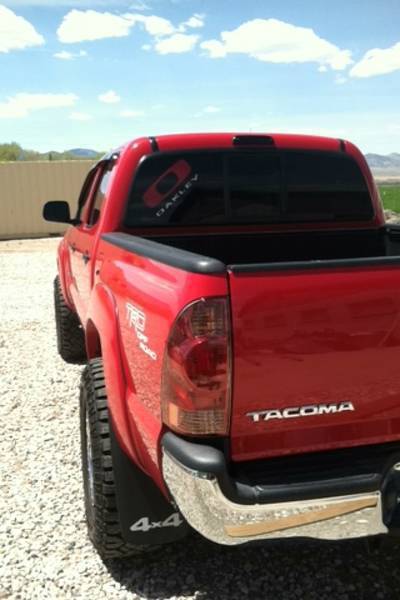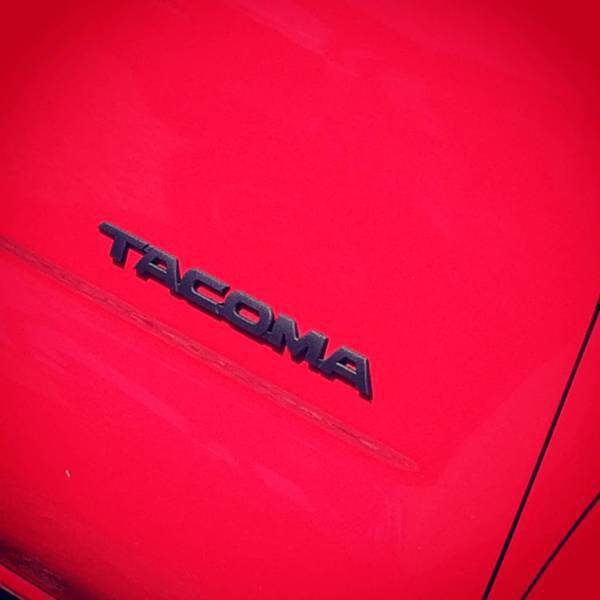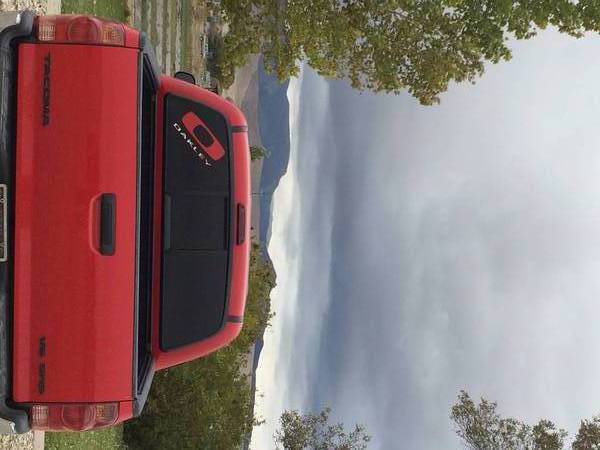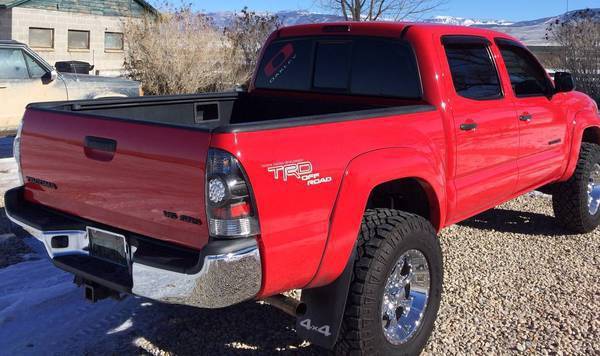 dipped Badges as well as center console and window controls the Other Day will add more Pics soon.
future Mods:
TRD Exhaust intalled.
TRD or AFE stage 2 intake
Scangauge 2
2 Rockford Fosgate P3 12s
rockford Fosgate 1000 watt amp
T1 Series speakers
double din
Icon
stage 4 lift kit someday
avid offroad
sliders.
Wet Okole seat covers
Retro fit headlights or BHLM