A couple of pics after i got the windows tinted, day after i bought my baby LOL.....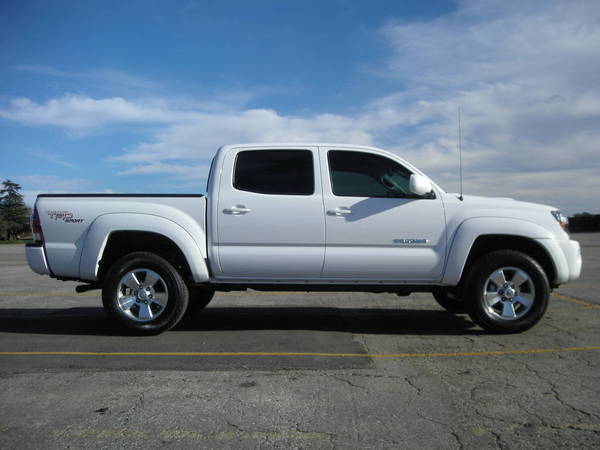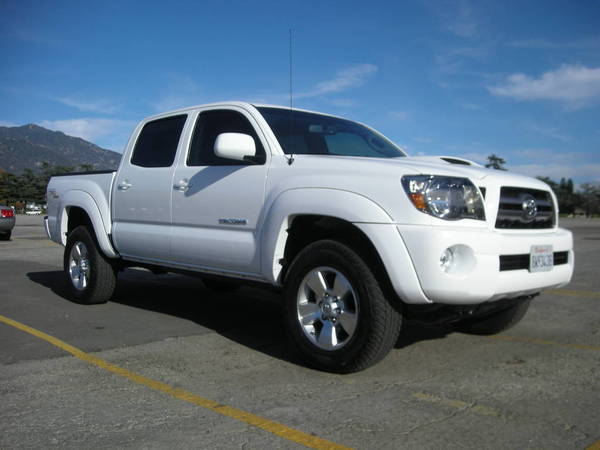 Threw on some Nitto Terra Grappler 265-70-17's and Noyoka hyper yellow fog light bulbs.......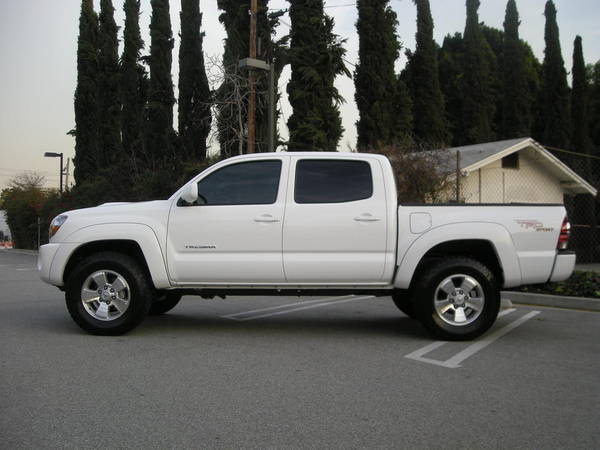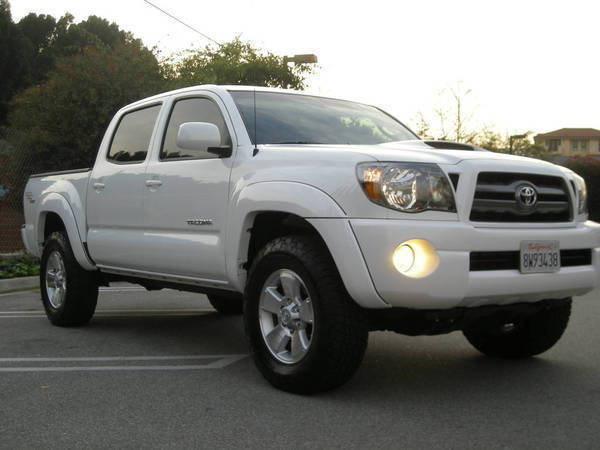 Installed the Billy 5100's all around and set the front to 1.75'' and had the rear TSB and allignment done.......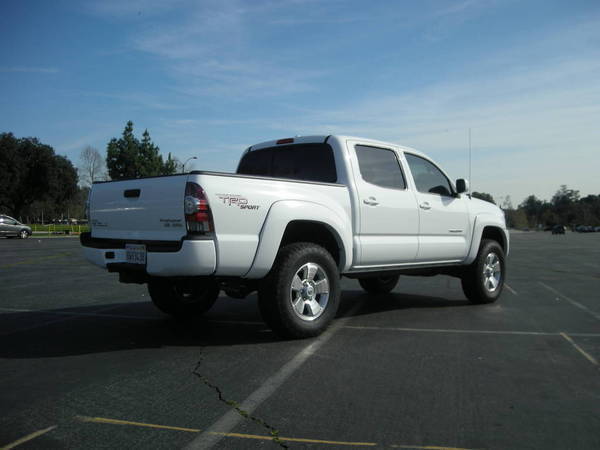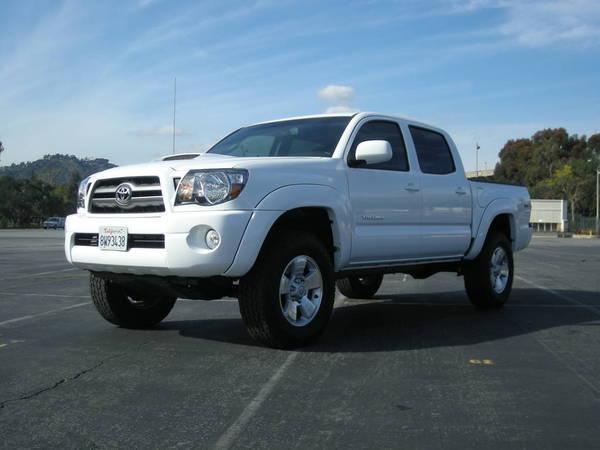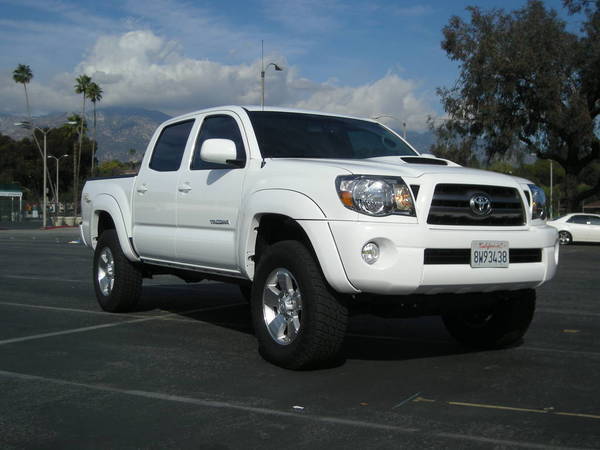 Added some Pro Comp 7005's (17x8, BS 4.5) into the mix.......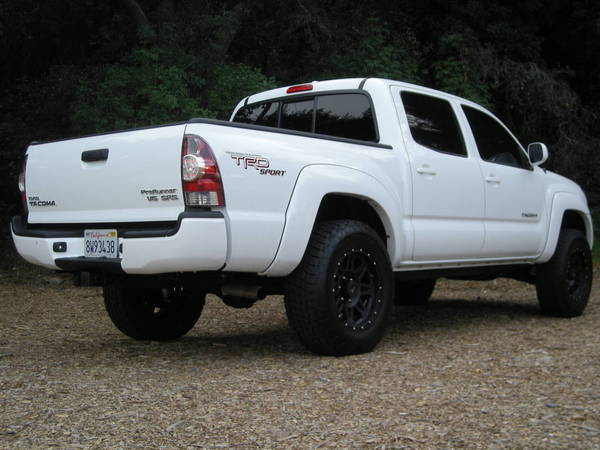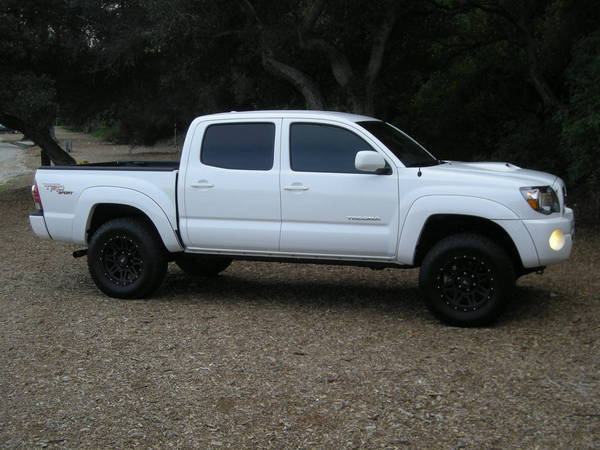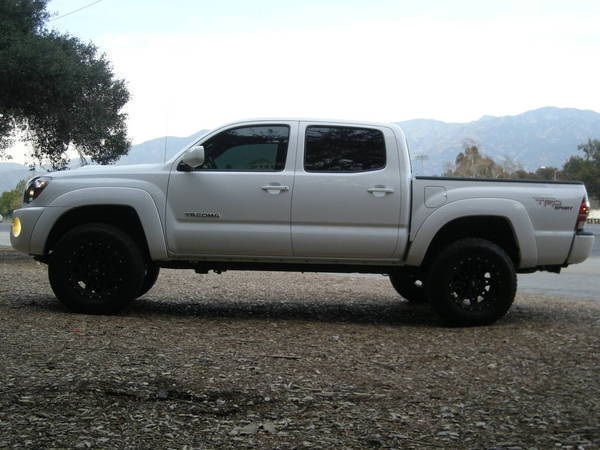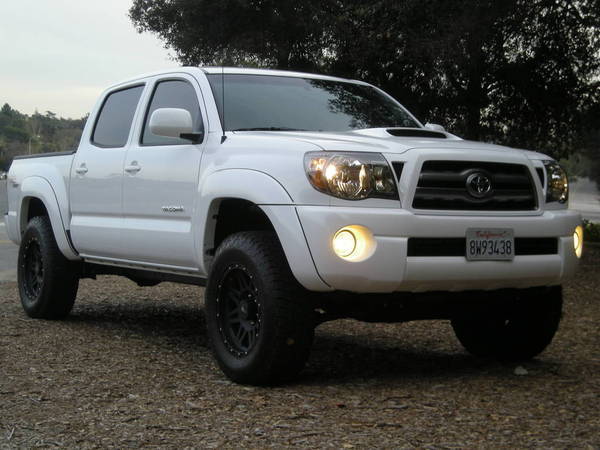 And as of Friday, Black steeeekin' Badges. I painted them with Rust-Oleum textured plastic spray to give it some texture instead of just flat black paint. It turned out well but I actually liked the way it looked without any badges at all. I'm going to see if it grows on me, otherwise they are commin off again. Ooo and I left off the small Toyota and the Pre-Runner badges to keep it cleaner lookin' in my opinion......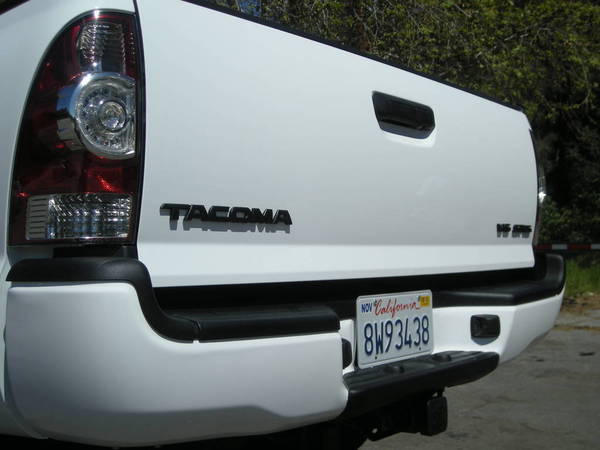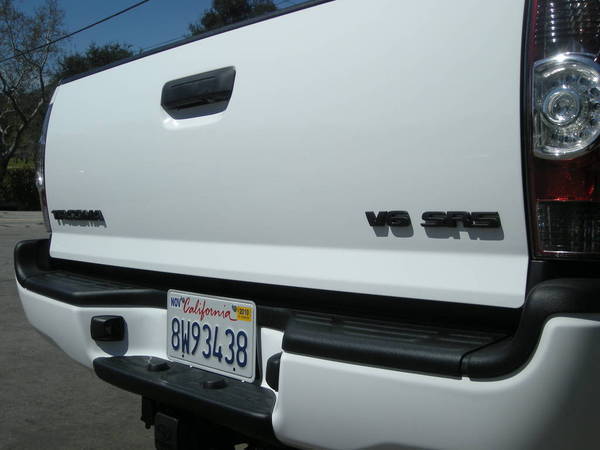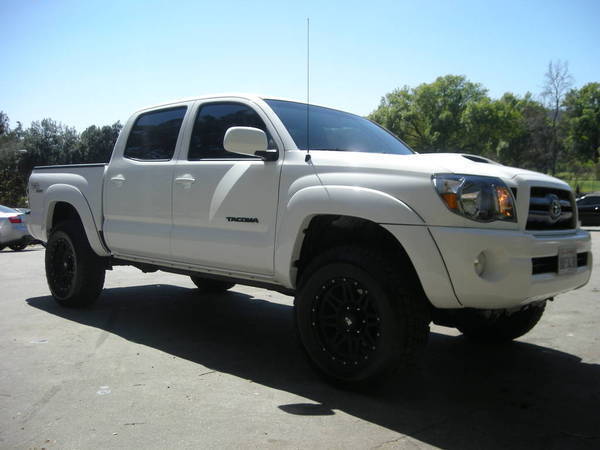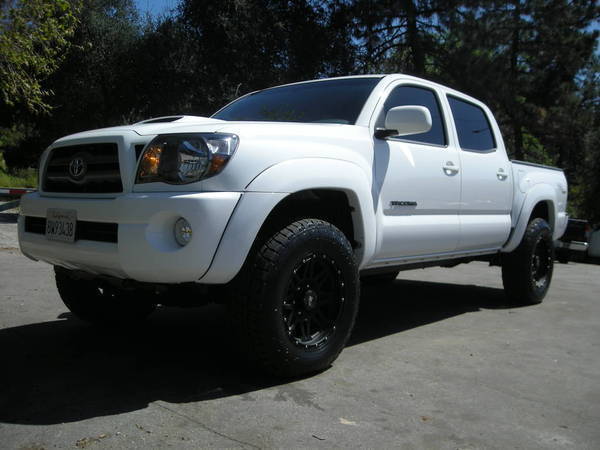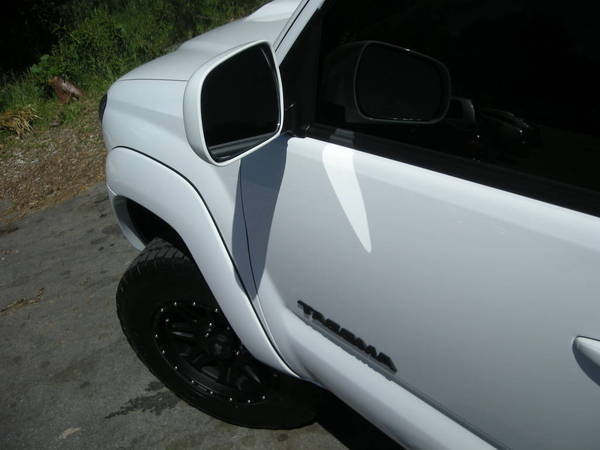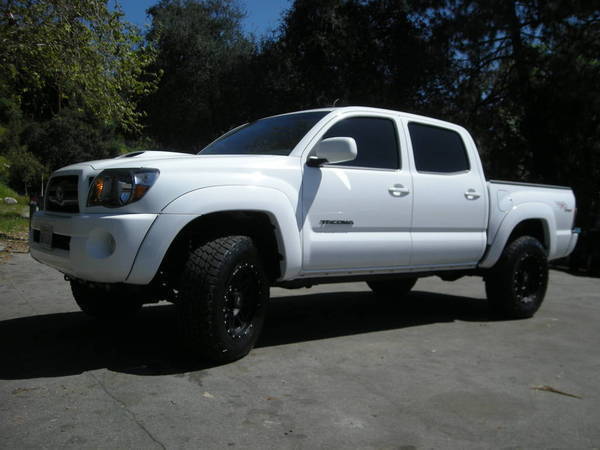 Along the way i have also installed Neoprene black and charcoal seat covers that I got off costco.com, and they fit great, I love em'. LED bulbs for the rear plate (they are bright as hell, look like a Lexus, they are the 9 square led bulb kind if ya know what I mean. If not do a search! LOL). Also installed a TRD CAI, but swapped out the TRD oil filter for a AFE dry flow. And of course put in some
Weathertech
black floor mats front and back. Let me know if ya wana see pics of any of that stuff. I just figured everyone and there mother, brother, neighbor, uncle, and grandma has most of those items installed so didn't think I would post pic's of that stuff. More to come............
Thanks for lookin'! Leme know what ya' think!!!!