Figured I'd properly introduce myself here with a build thread
Current Picture
(August 17, 2014)
(May 3,2014)
MODS:
Suspension:
Radflo 2.5" Extended Travel Coilovers with 700 lb springs (July 2013)
Radflo 2.5" Extended Travel Rear Shocks (July 2013)
All Pro
3.5" Rear lift springs (July 2013)
LR UCA (July 2013)
1.25" Roger Brown BL (new body mount bolts from Tractor supply) (July 2013)
Wabfab Adjustable Rear swaybar end links (August 2013)
Removed front swaybar (July 2013)
Daystar spacer (Driver side lean) (July 2013)
Toytec
Diff Drop and Brake Lines (July 2013)
Metaltech GX470 rear spring seats for RAS to coil replacement (to be installed)
Wheels:
Stealth Custom Series- Stealth 6 (July 2013)
305/65/17 BF Goodrich MT KM2 (July 2013)
Armor:
SOS Concepts
Sliders (May 3, 2014)
SOS Concepts 3 Hoop Plate bumper (June 1st, 2014)
Lighting:
CBI Offroad
Fab Ditch Light Brackets with LED Cubes (December 2013)
Amber Rigid Dually's in bumper (July 2014)
20" Single Row 10W LED bar on bumper (August 2014)
Communications:
Midland CB-1 (April 2014)
Pyle PA speaker (April 2014)
3' Firestik (April 2014)
Comet RS720 mount on rear hatch (April 2014)
Audio:
Pioneer AVH-x1500 (August 2012)
Miscellaneous:
Body Mount Chop (May 3, 2014)
Interior LEDs
Painted Dash around radio/HVAC Blue (April 2014)
PLASTIDERP (May 2013)
Future Mods
4:56 gearing and ARB Air Lockers F&R
CBI Offroad Rear Bumper with Swing Out TC
Bajarack Roof Rack
HID Lighting on Roof Rack (Who doesn't love the classic round lights?)
Custom Interior Drawer System
Rock Lights
Upgraded Headunit with Navigation
CB/HAM Radios
Dual Batteries
ARB Fridge
Buy my Uncles custom built expo trailer when he sells his Heep to my Dad
I don't have any pics from straight off the lot but this is as close as it gets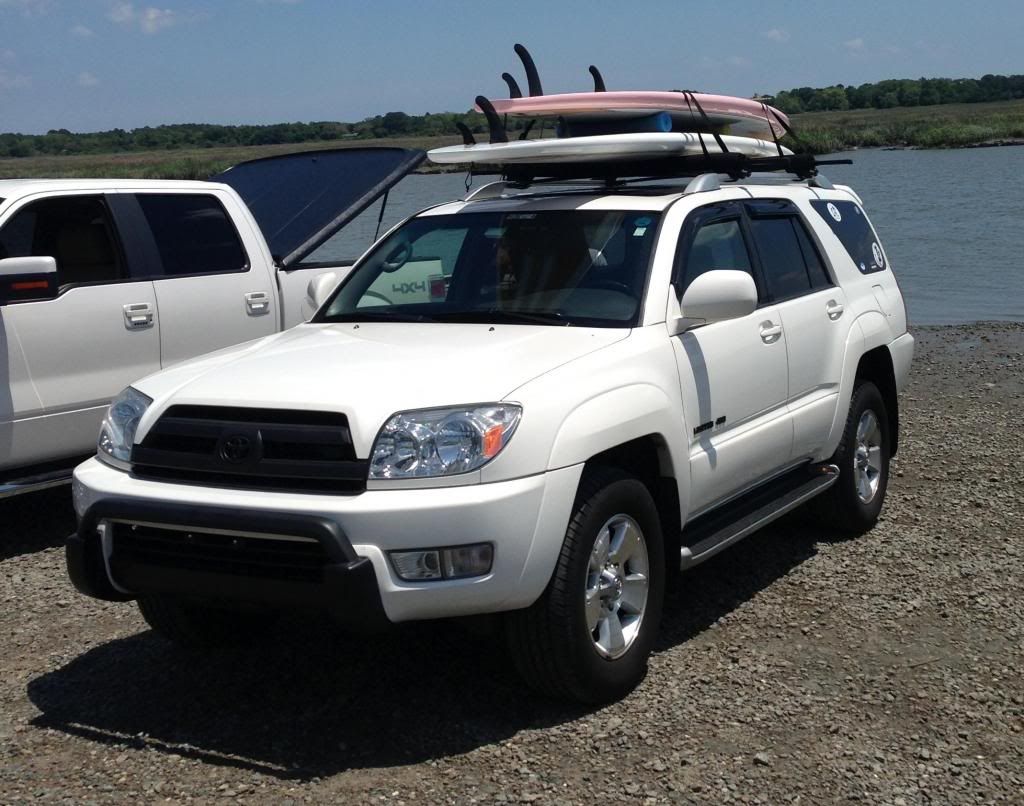 Then came the day when all of my new parts were finally delivered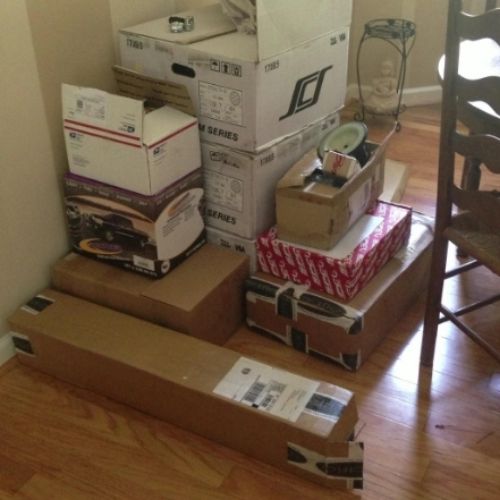 Drove 5 hours up to Charlotte to a buddies shop and got to work
Got all the Radflo Stuff installed and called it a night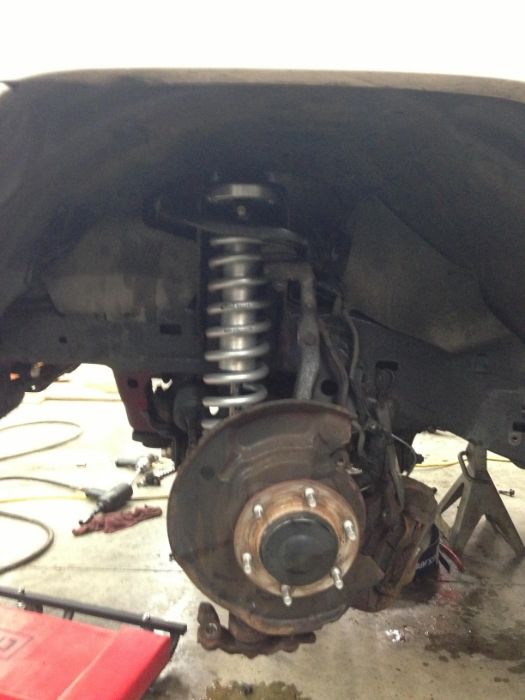 Woke up early the next morning and worked from about 9 to 9 with a nice lunch/bolt search break. Finished up with this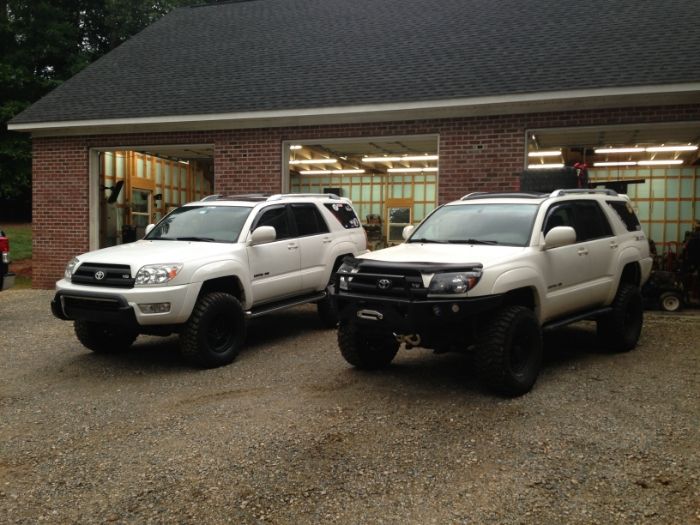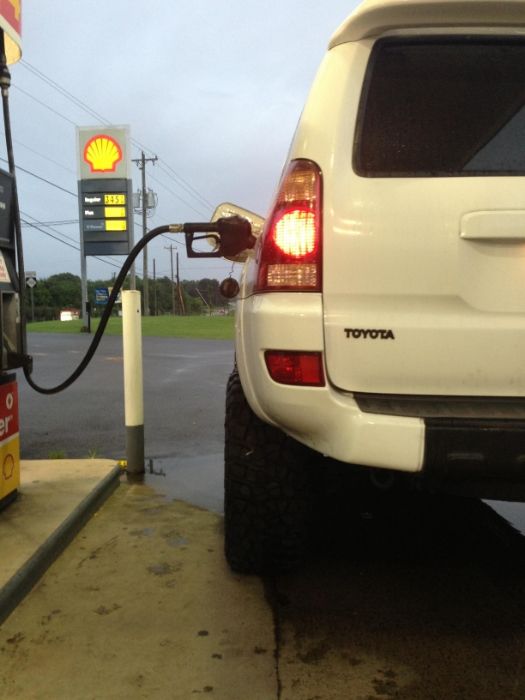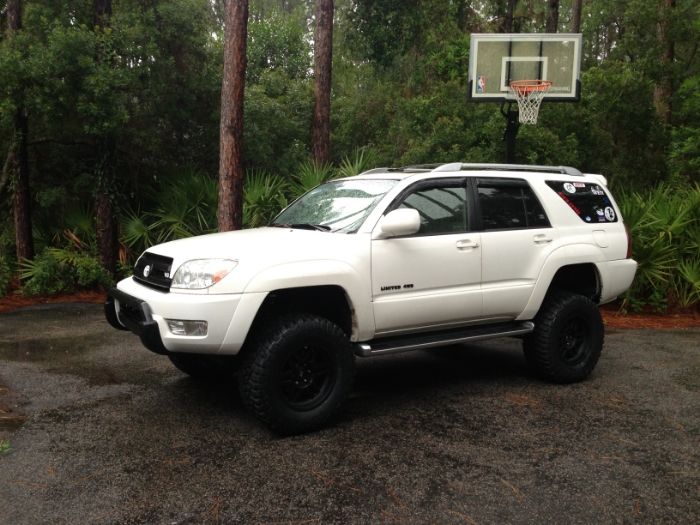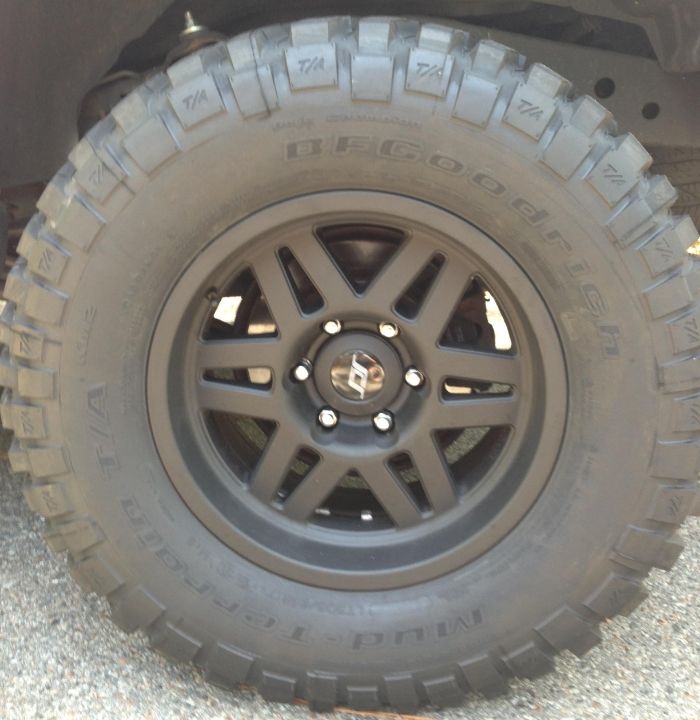 More to come eventually when my bank account doesn't hate me.