After some serious thought and consideration, I went ahead and picked up a 4runner. I wanted the limited one in an 04 or an 06, but when it came down to it, this Sr5 was running well, looked good, and below market value--I couldn't pass it up.
So I replaced a 06 Tacoma Double Cab Off Off Road TRD with 200k miles.
I liked that truck, but the cats were bad (p420 and p430), the A/C had a leak, needed a windsheild and it had 200k miles...
I decided on the 4runner since it was comporable in reliablity and so forth. I have a little 6x8 trailer I can strap up behind the 4runner if I need to haul something. Also the 7k towing capacity is a hair better...I tow cars in the 3-4k with a 2wheel dolly but am considering a full on trailer.
So, here is what I ended up with:
04 SR5 v8 with tow package.
102k miles
automatic
everything works except the parking break (think it needs adjustment)
seems pretty well maintained except the Tbelt hasn't been changed.
It had crappy tires so I swapped them from the taco before I sold it--the ones on there were take-off's from a 2013 tacoma Sport with like new tread and exact same rim. So far no TPMS light, but I have th techStream software if it comes on...
My plans are mostly to keep it stock, a nicer stereo with blue tooth is probably in order. I need to get the TBelt done. I'll be using it as my DD unless I notice gas killing me, in which case I may go shopping for a DD.
Here are a few pics:, I haven't had a chance to clean it up yet. Bought it a couple days ago.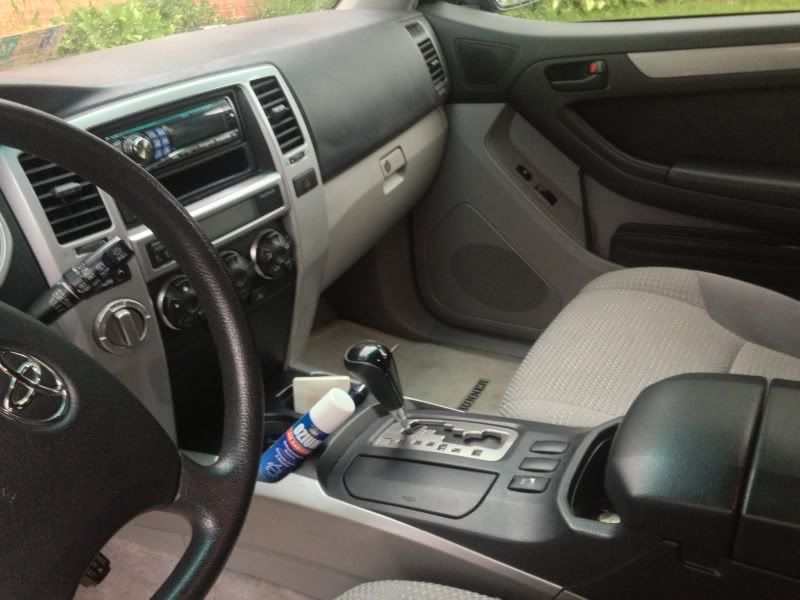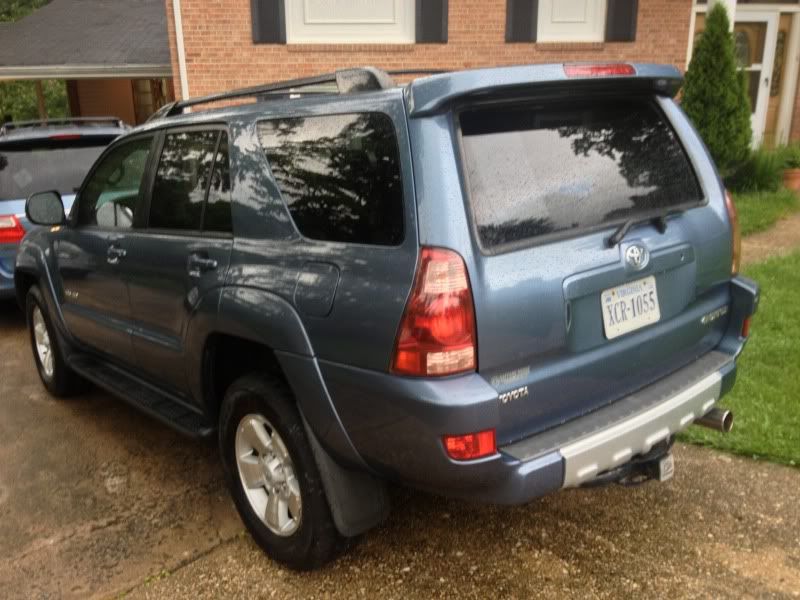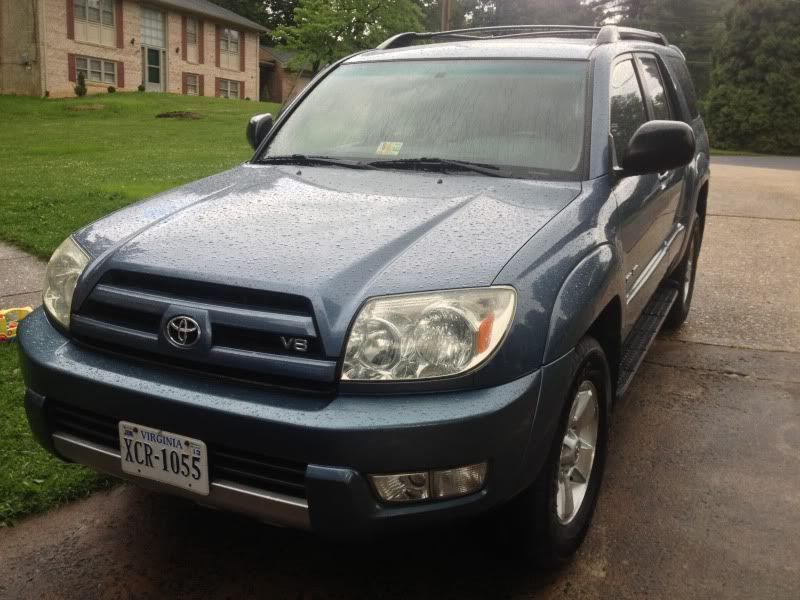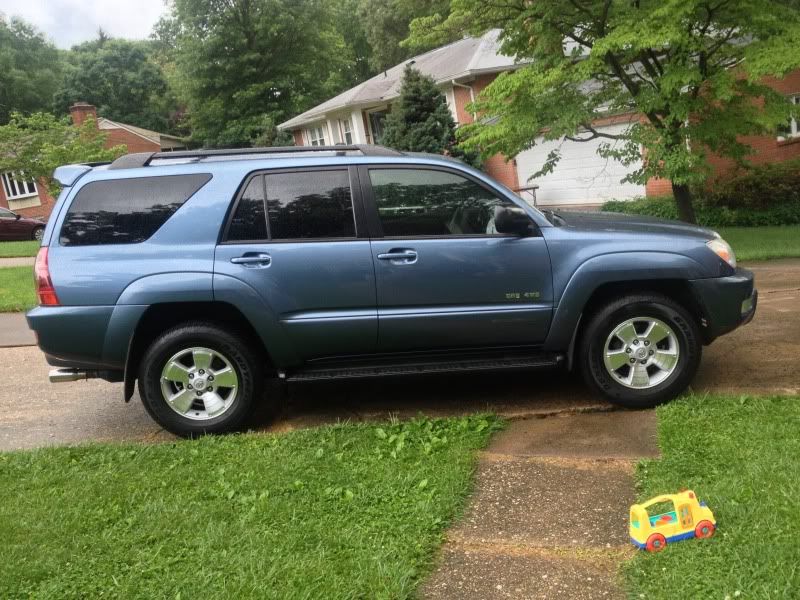 And here is what I gave up....
[/QUOTE]