So this is a feeler just to see if i could sell the truck for what I want and buy a 4x4, only because I can;t stop modding the truck and the last Pismo trip made me realize I could lose my truck and all of the money I have put into it in a matter of seconds.
The truck has 64,xxx miles on it but I would say 65,000. This is a 2007 4 cyl 2.7 l 5-lug model with a Full
ICON
Mid-Travel set up as well as Glassworks Fiberglass..
I have a semi-complete list of mods
HERE
and I will throw in all of the stock suspension parts as well as a 4.56 gear and pinion. I will also throw in the fiberglass bumper caps.
As of right now, the vehicle does not have a bumper cover but the truck would be perfect for adding a baja bumper/skid plate.
Full navigation, DT shorty headers, 33x12.5r15's (w/ fullszie spare), rear tube bumper, etc etc.
Asking Price $14,000 OBO.
THE VEHICLE IS FULLY PAID OFF
With fiberglass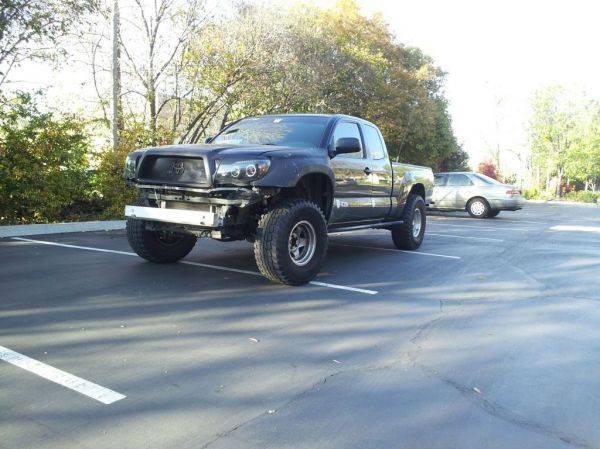 Before the fiberglass