I just bought a set of tires and wheels from
bajamoon
, I basically bought it for the wheels because the tires were pretty worn out. And they are 17" so my stock 16" tires won't fit. Anyway, so I'm selling my original stock tires and wheels. They are from my 2009 Taco DC SB. I bought the truck 2 months ago and only have 2700 miles on it, so they are in very good condition or "like new" ... haha
. I'll get better pictures later but this is what they looked like:
(Picture of my 09 Taco DC SB)
The tires are stock Dunlop AT20, I'll take $300 OBO for all 4 tires. I don't think I want to ship it as the cost and touble won't be worth it, so it would have to be picked up, unless buyer want to pay for shipping. I'm in LA area.
Here are the pictures of the tires and wheels:
Rear Passenger: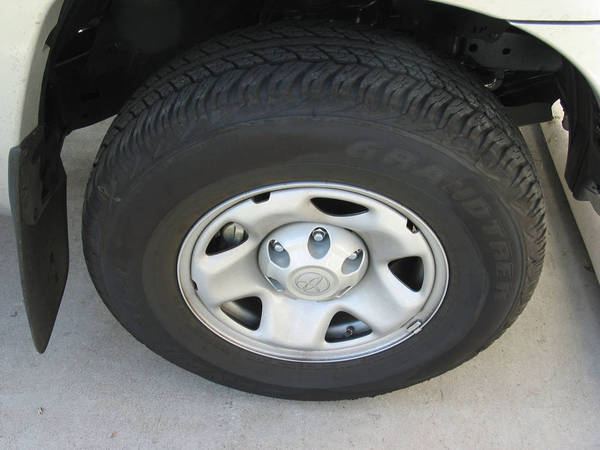 Rear Driver: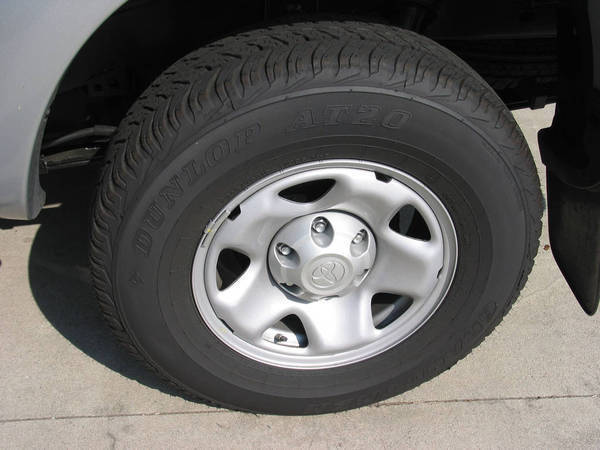 Front Passenger: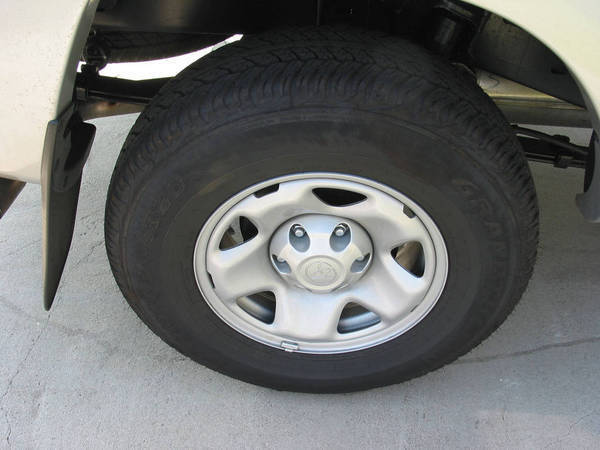 Front Driver: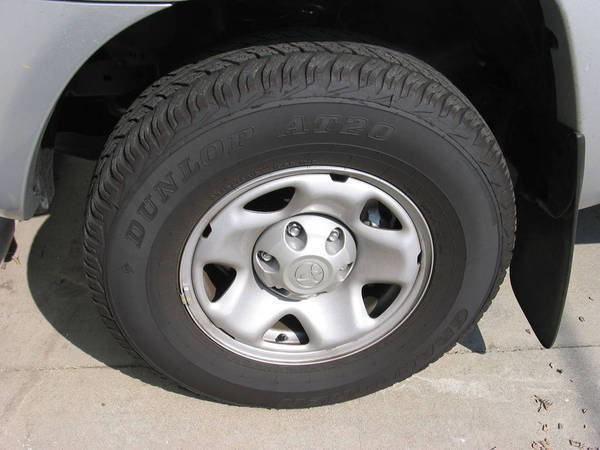 Coin Test: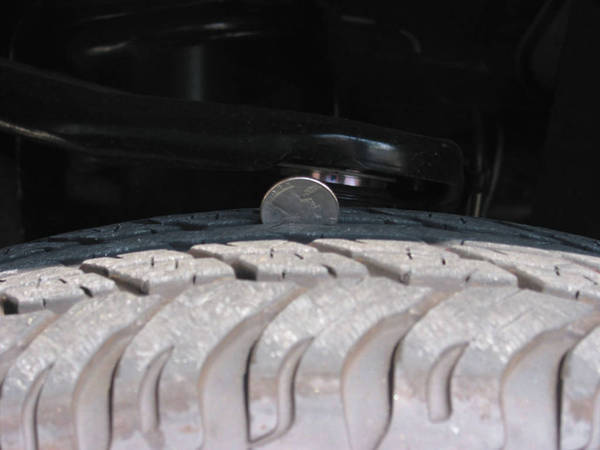 Treads: