(
See 4.0L 1GR 2nd Gen Oil Change for 2nd Gen Tacomas
)
First, You want to make sure you have all your things ready to do the oil change:
Needle nose Pliers
3/8" ratchet wrench
4" extension (3/8")
14mm socket (3/8")
Filter wrench
5.5 quarts oil
Oil Filter
Oil Catch Pan
Lots of rags
You want to park your truck on a level surface, with the front wheels turned all the way to the left.
Locate the Oil drain plug, and useing a 14mm socket, and extension, remove the plug, and drain the oil.
While the oil is draining, Look into the driver side wheel well. Useing the Needle Nose pliers, remove the push pins holding the wheel well liner on.
You will then see the oil filter.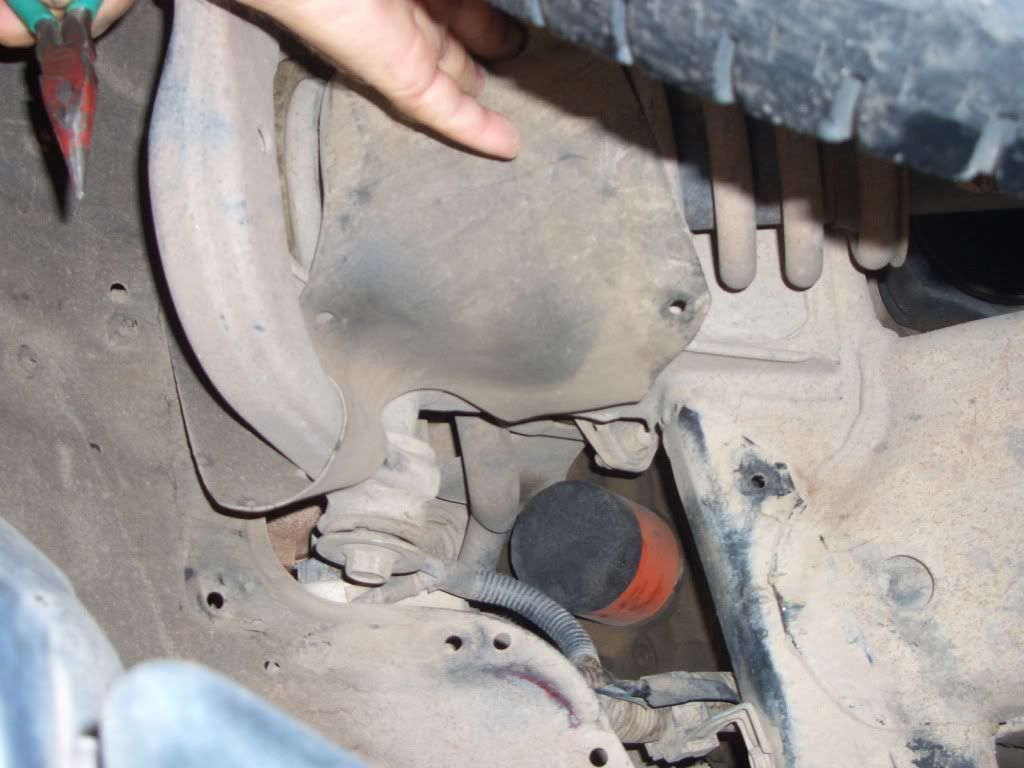 Place a bunch of rags under the filter, on top of the skid plates, so as to absorb any oil that spills from the filter when its removed.
Remove the old oil filter, and clean the filter mount of any dirt around it.
On the new filter, Lubricate the filter gasket.
Then install the new filter.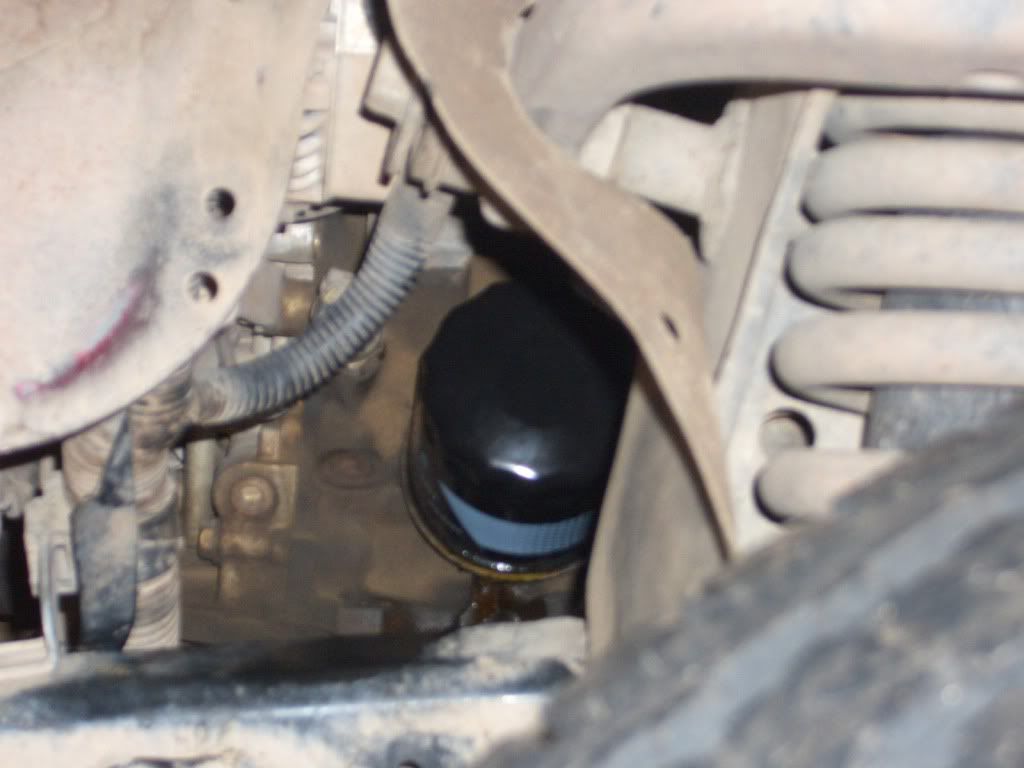 Check the oil pan to make sure the gasket is not stuck to it.
Clean the Oil pan around the drain plug, install the new gasket, and drain plug. Tighten the drain plug to 29 ft-lbs.
Fill the engine with 5.5 Quarts of your favorite oil.
Start the engine, and let it run for a few mins., then shut it off. Check for leaks around the drain plug, and filter, then check the oil level.
All done!
Take the used oil to a local oil recycling drop off in your area. Most Auto parts stores will take your used oil for free.