Well it was my first time towing a trailer. It was just a small one but here goes.
It was a 269 mile trip door to door. I rented a uhaul 5x8 trailer.
I had my bed and a few other things in the trailer.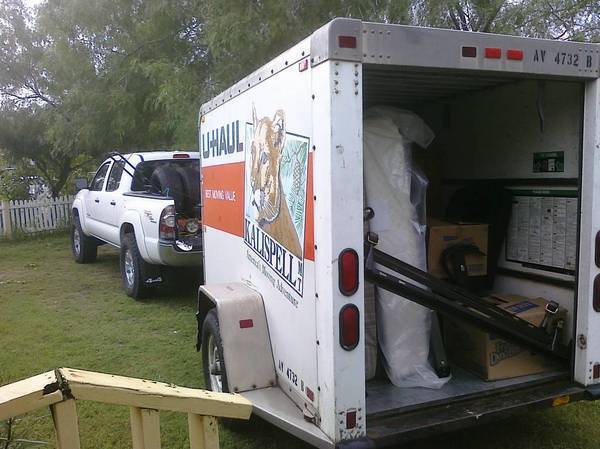 In the bed of the truck I only had the stock BFG rugged trail tires and my brother in law's mower.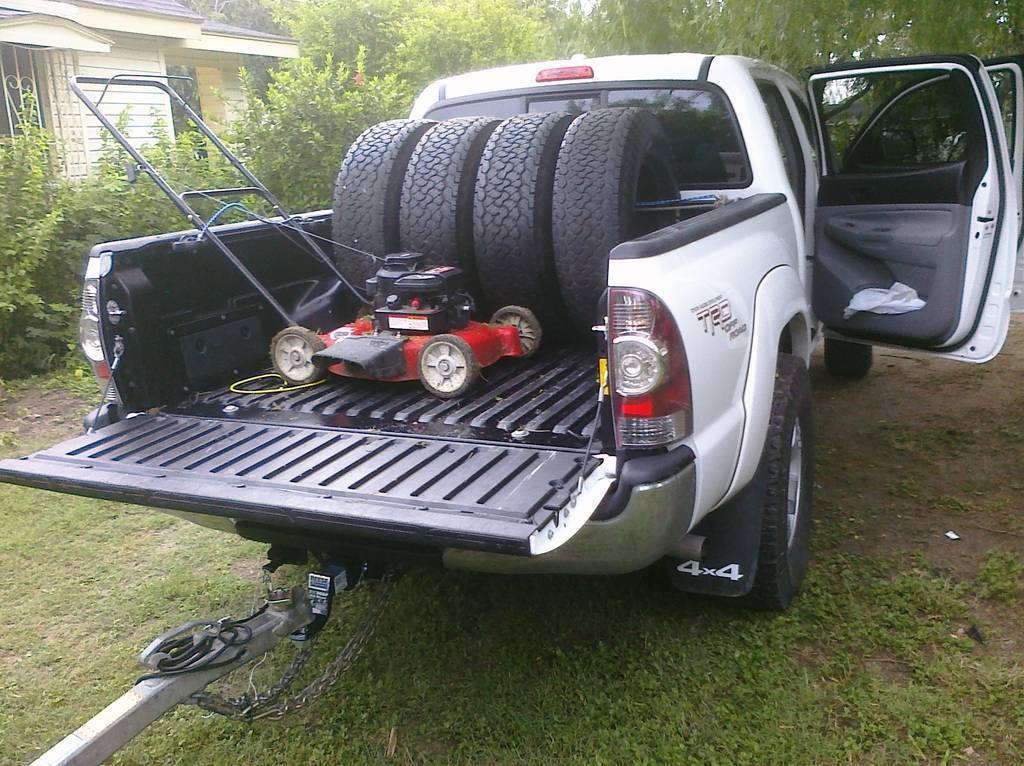 Normally this 269 mile trip only takes up just a little bit over 3/4 tank going 70 mph almost all the way.
Well with the trailer I got up to 248 miles and the low fuel light turned on.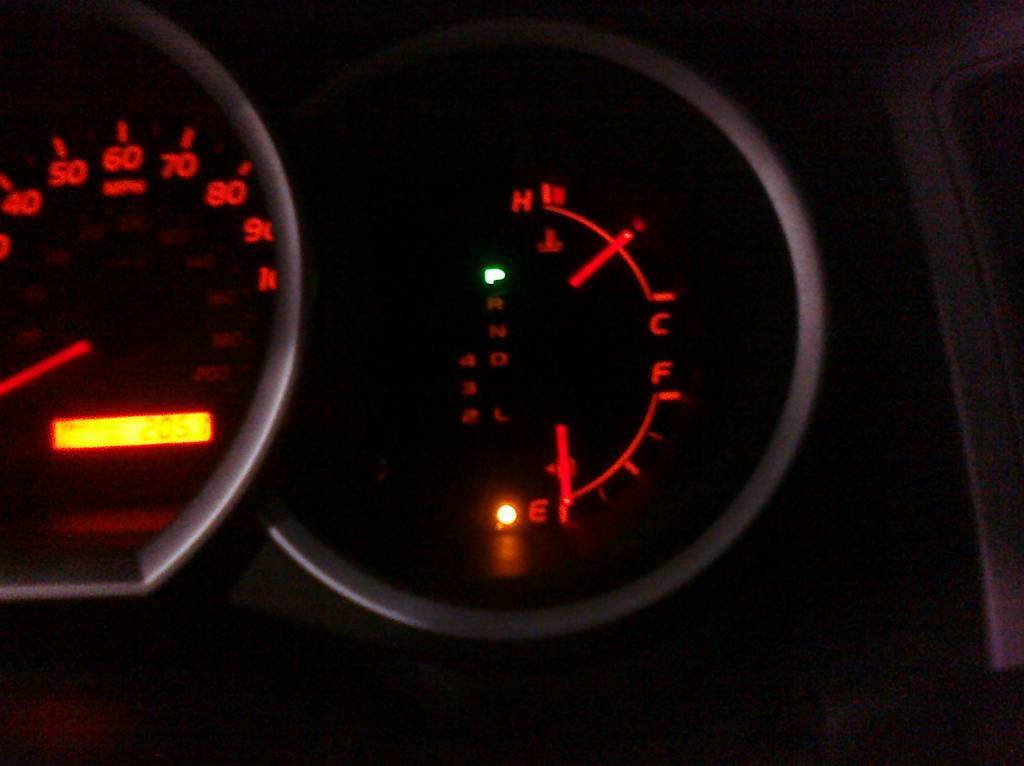 So I pull into this gas station off the high way, you only have to go about a half a mile away from the highway. Its just that this area was very secluded, nothing but woods around and darkness. Its midnight. The store is closed. So the credit card is my only option. So I swipe it at the pump, it reads "go see clerk", but the store is closed. F*&$
Then I remembered the fuel container in the bed of the truck. It was only half full as I had used it earlier in the day to fill up the lawn mower, but it has no hose so I can't pour gasoline directly into the fuel tank. So I empty a gatorade bottle, fill it and empty it four times into the tank.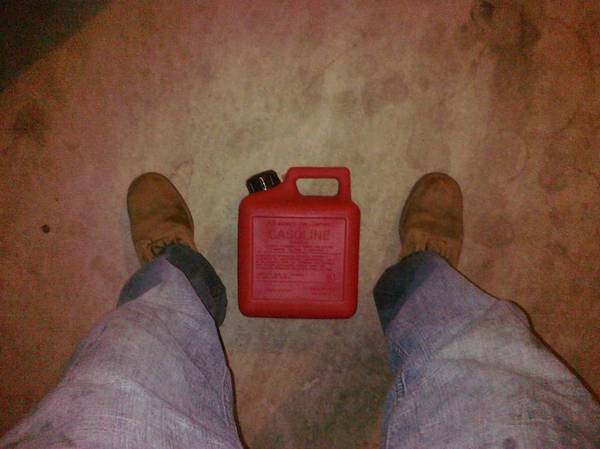 So after pouring the WHOLE HALF GALLON it gives me just enough fuel to drive the 5 miles to the next gas station (it was open). So I try to use my card again but it takes a dump on me. I have no cash. Then I remember that earlier that day I had rounded up all my loose change and put it into coin rolls. It totalled to $34. So I go into the store and hand the cashier about 3 pounds of rolled coins,
"do you take rolls of coins?" pleas say yes please say yes.....she said yes.
After filling her up, I drive the last 20 miles with out a problem and stop at a good ol burger joint. Whataburger.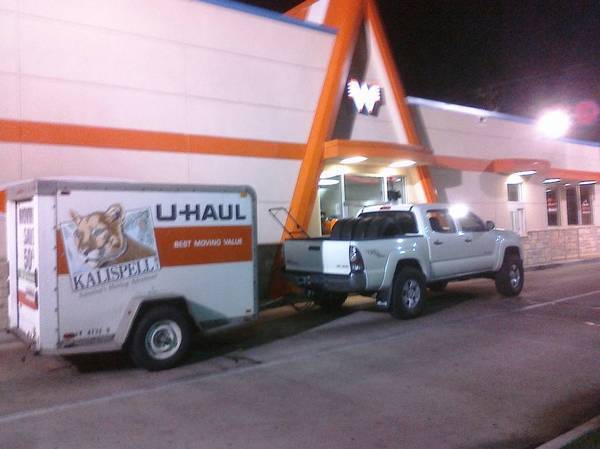 That was a fun little trip! Normally this trip takes about 4 hours going the speed limit the entire way, but going 10 miles below almost all the way coupled with a piss stop and the time spent f**** around with the gasoline container it took about 6 hours. Atleast I didn't get a flat!!!
Have you guys had any better or worse trips?