This is my 99 Tacoma PreRunner.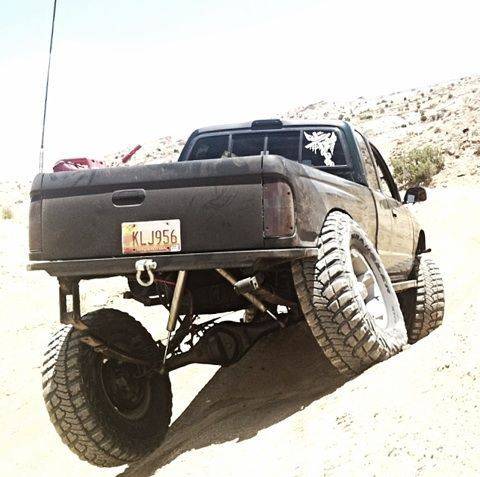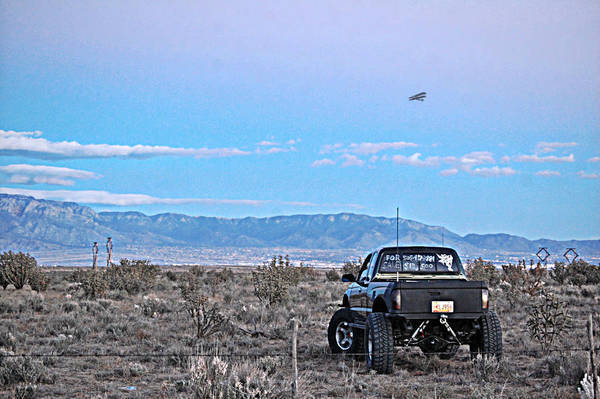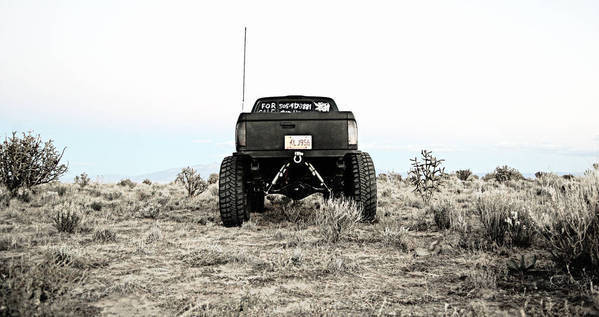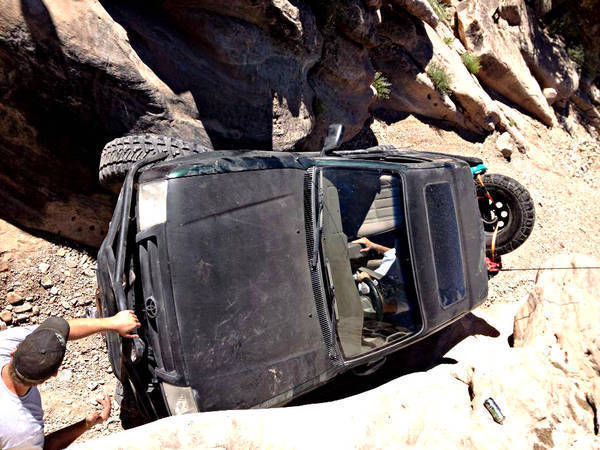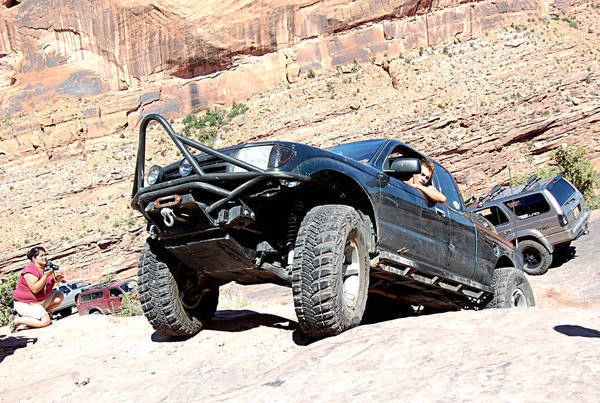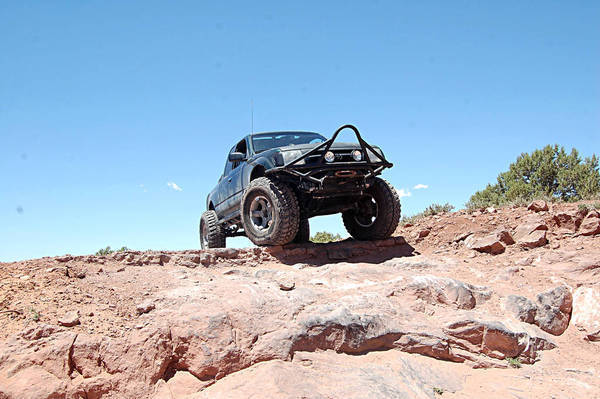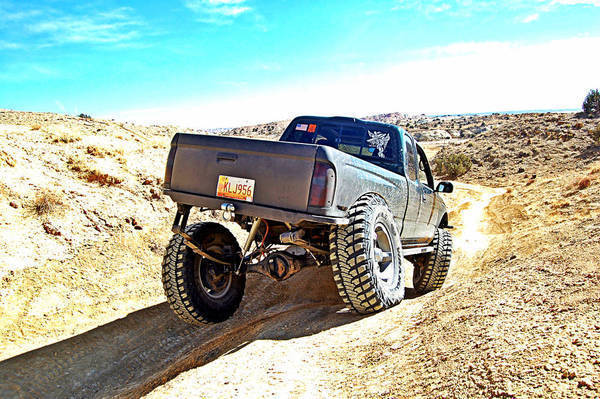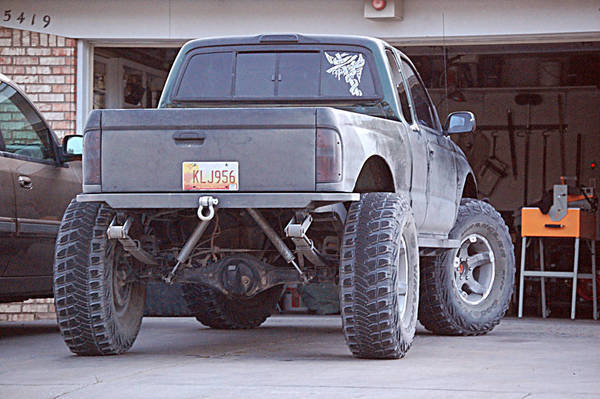 The day I bought her. 225/75r15 tires and 22 mpg!!!!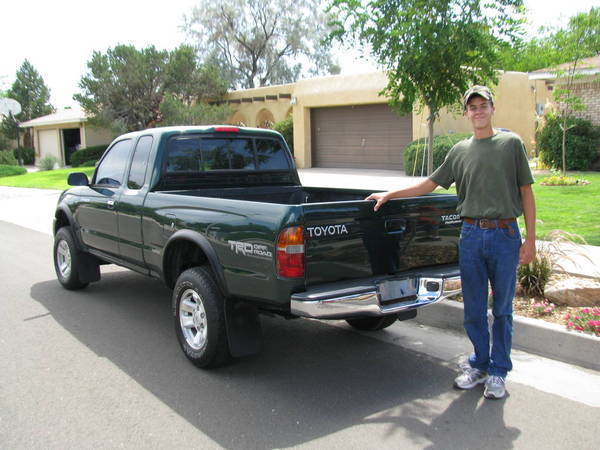 Specs:
Tires/Wheels
:
37/1250r17 Goodyear MTR Kevlars
17x8 BlackRock Vipers
Full-size Spare
Suspension:
Eibach Coils on Bilstien 5100s
1/4" Top Plate Spacer (Driver Side)
Anti-Sway Bar Removed
64" Chevy Leaf Packs (Rebuilt)
14" 2.0 Fox Pro Series Shox
Ballistic 2.63" Creeper Joint Rear Shackle Hangers
4.5" Energy Suspension Rear Bumpstops
Engine/Performance:
Flowmaster Super 10 Single Chamber Muffler
Cold Air Intake
Capped Silencers
Drivetrain:
Extended Diff Breathers
Rear Extended SS Brake Hose
E-brake Cable Re-routed For More Travel
5.29 Nitro Gears w/ Solid Pinion Collars
Rear 8" E-locker (OE)
Front ARB Air Locker
Armor:
Trail Gear Rock Defense Front Bumper
Cloudy Fab Sliders
High-clearance Rear Bumper (Home-made)
1/4" Plate IFS/Tranny/T-case Skid Plates (Home-made)
Other Mods:
13" Bed Bob
9" Dovetail
Boxed Frame
Firewall Tubbed
ARB Air Compressor (Mounted Under Hood)
Herculined Bed
Hi-Left bed mounts
520xl Uniden CB Radio/PA w/ tuned, 3' Firestik Antenna
2 100w Spotlights
LED Rock Lights
LINKS TO BUILD SECTIONS:
Lift Install
4x4 Conversion
5.29s w/ Solid Collar - 8" TRD
13" Bob/9" Dovetail
ARB Locker & 5.29s w/ Solid Collar - 7.5" Clamshell
35" Tires on 3" Lift
37" Tires on 3" Lift
64" Chevies + 14" Shocks
Very first mod was headache rack, then some 31" All-Terrain Tires.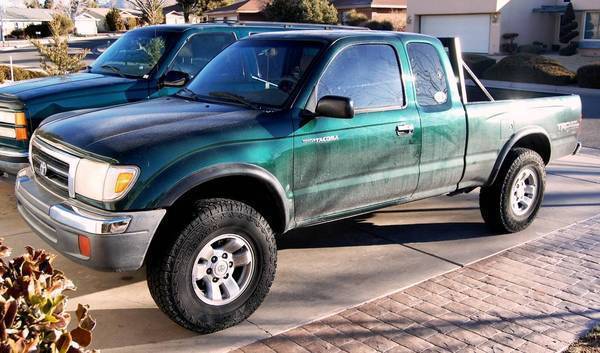 Of course I haaad to go mudding with my new off-road tires haha...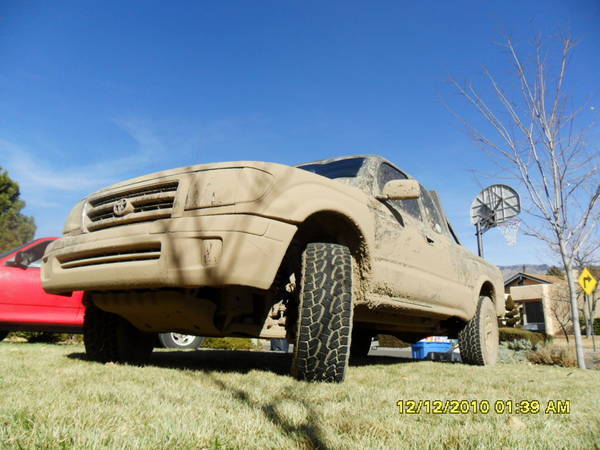 Deck-Plate Mod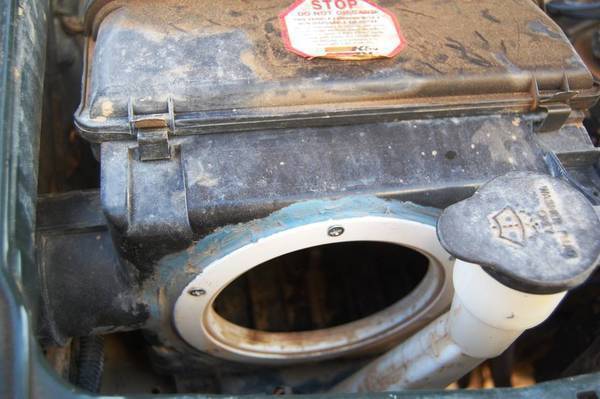 Diff Breather Mod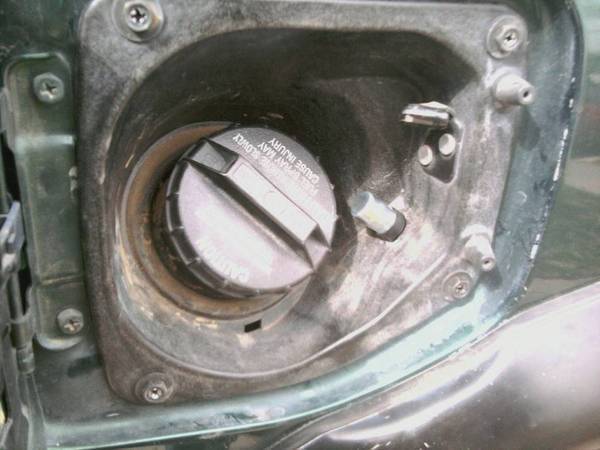 Bedlinered grill, fender flares, and bumper... Plasti-derped wheels.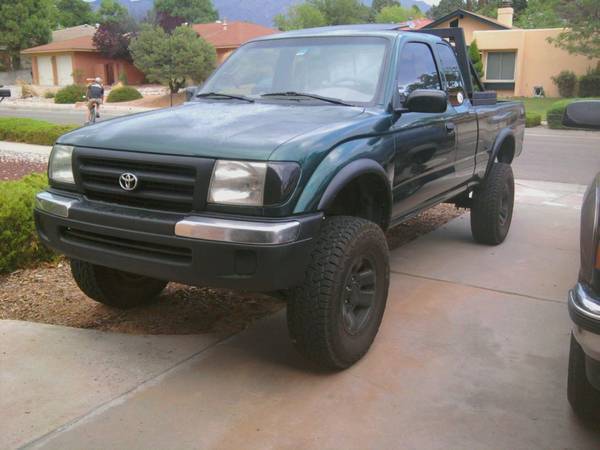 Flowmaster Super 10: 6" of single chamber goodness.
Stock muffler vs Super 10
http://www.youtube.com/watch?v=jN1whEO3sPU
My "open headers" video.
Just for fun...
http://www.youtube.com/watch?v=x0jnjYfyon4
Cloudy Fab Sliders!