Hey guys, here's my truck! This is what it looks like now: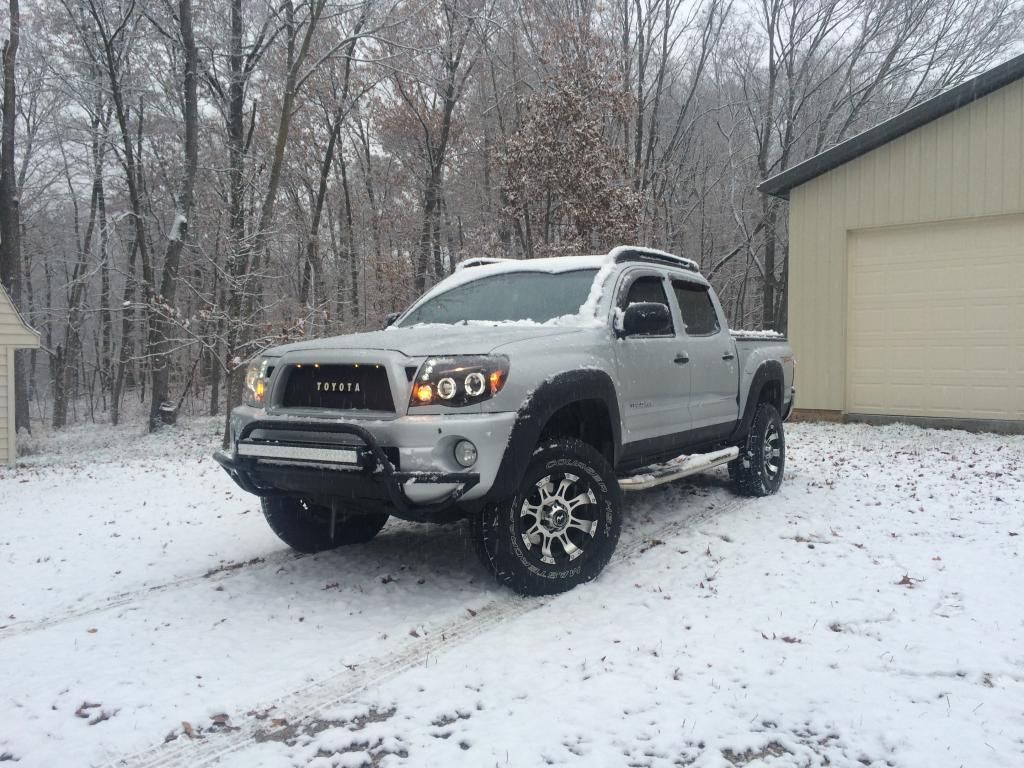 Mods
Suspension
Rough Country 3" Suspension Lift - strut extensions, rear 2" blocks, N2.0 shocks found
here
Tires
Previous: Falken High Country A/T - 265/75R16 - Terrible
Now: Mastercraft Courser HSX - 265/75R16 - So far, so good
Wheels
Raceline Raptors - 16", 4.5" backspaced, bought at
Summit Racing
Exterior
Rhino Lining applied to rocker panels and fender flares. Here's the
review
Window visors - came with truck
Nasta step bars - came with truck
AVS taillight covers found
here
, they look different from the picture on the site.
OEM roof rack
Decals/bumper sticker
Bass Hitch Critter
Avid Offroad
light bar
Satoshi Mod
-
here's
the mesh I used.
Auxiliary reverse lights -
$18 at walmart
TOYOTA tailgate decal -
James Dean Creations
89-95 Toyota decal
Interior
Browning camo seat cover
s - front bucket seats
Browning camo floor mats -
front
&
back
Browning steering wheel cover
Lighting
6000K HID low beams
3000K HID fog lights
6000K color led license plate lights - Walmart
6000K color led map and
dome
lights
Spec-D halo projectors
Anytime fog lights found
here
Low-beams with high-beams found
here
Raptor styled LED
grille lights
DTRL mod found
here
Tuff Stuff LED
light bar flood/spot combo - pretty bright, but moisture is getting in.
Audio
USA Spec PA15-TOY
iPod/Aux input for stock radio - the sound is great
Now for some photos from throughout the years:
First day: August 2011
New decals
AVS covers for the headlights - They didn't stick too well.
AVS covers for the taillights- They actually have stayed on well, still have them on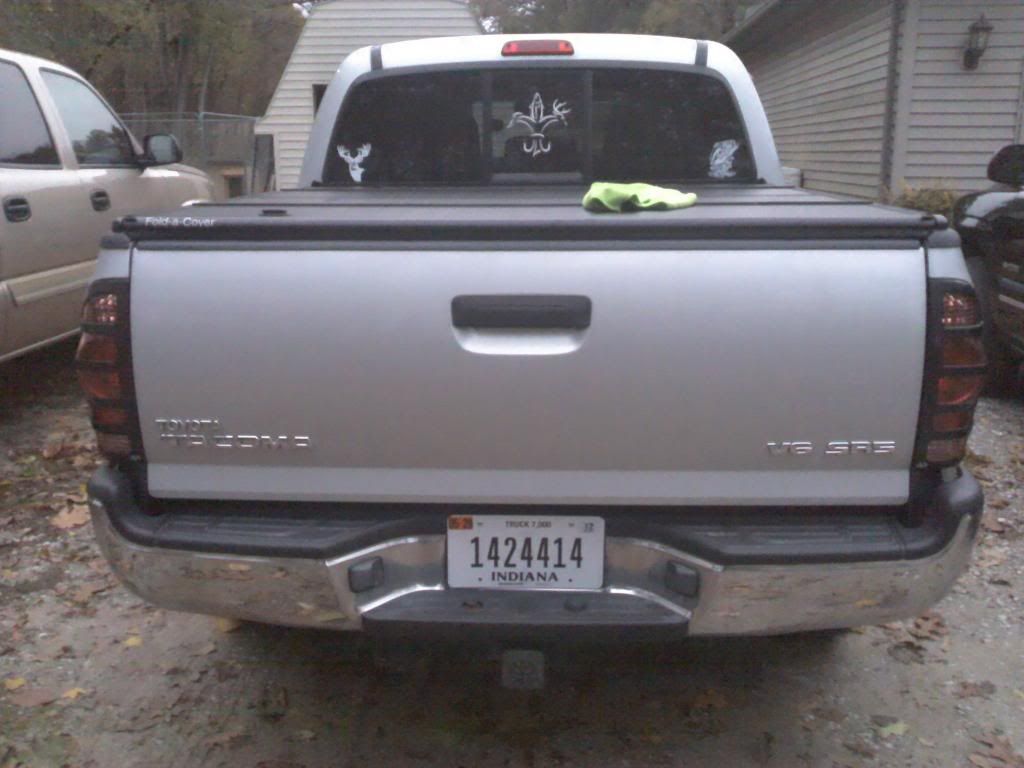 Rhino Lining - December 2, 2011
Rough Country lift - February 2012
New tires: Falken - March 2012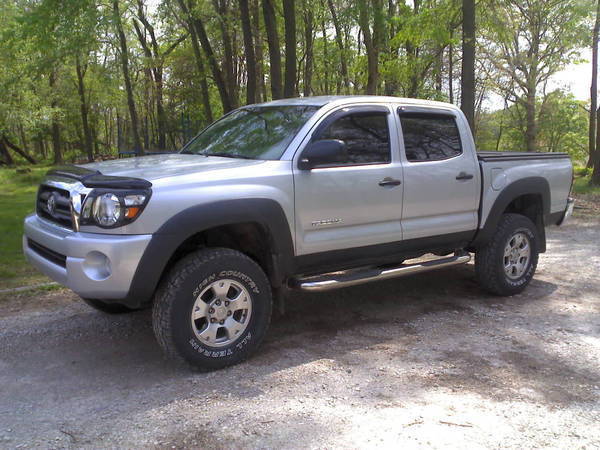 OEM roof rack - August 2012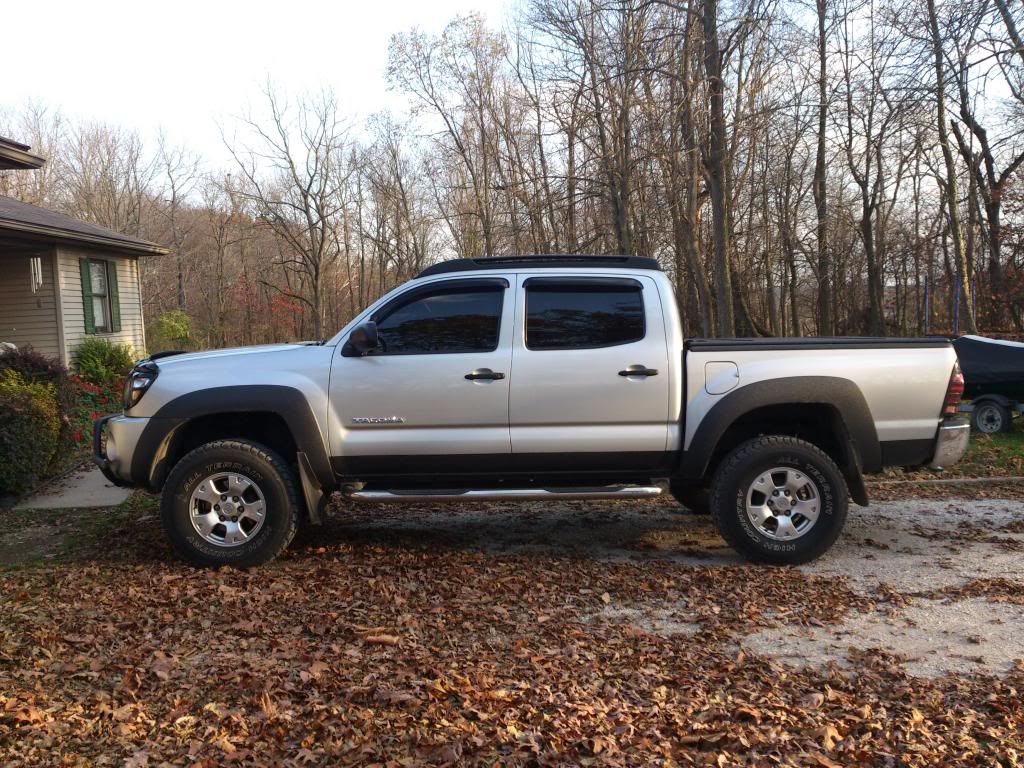 New rims: Raceline Raptors - December 2012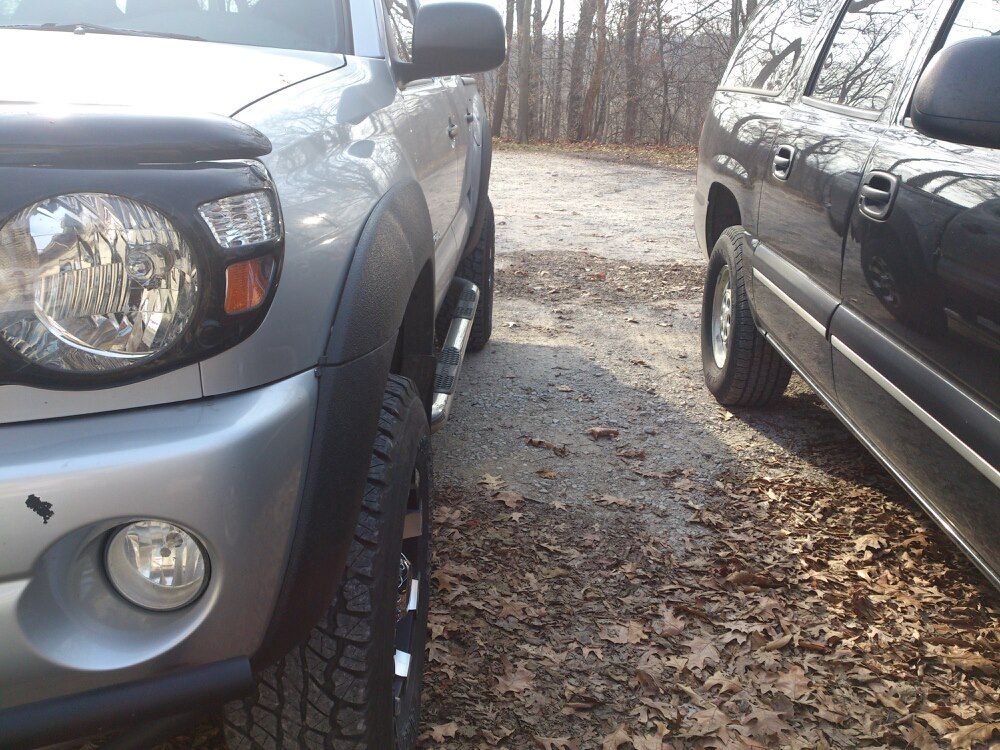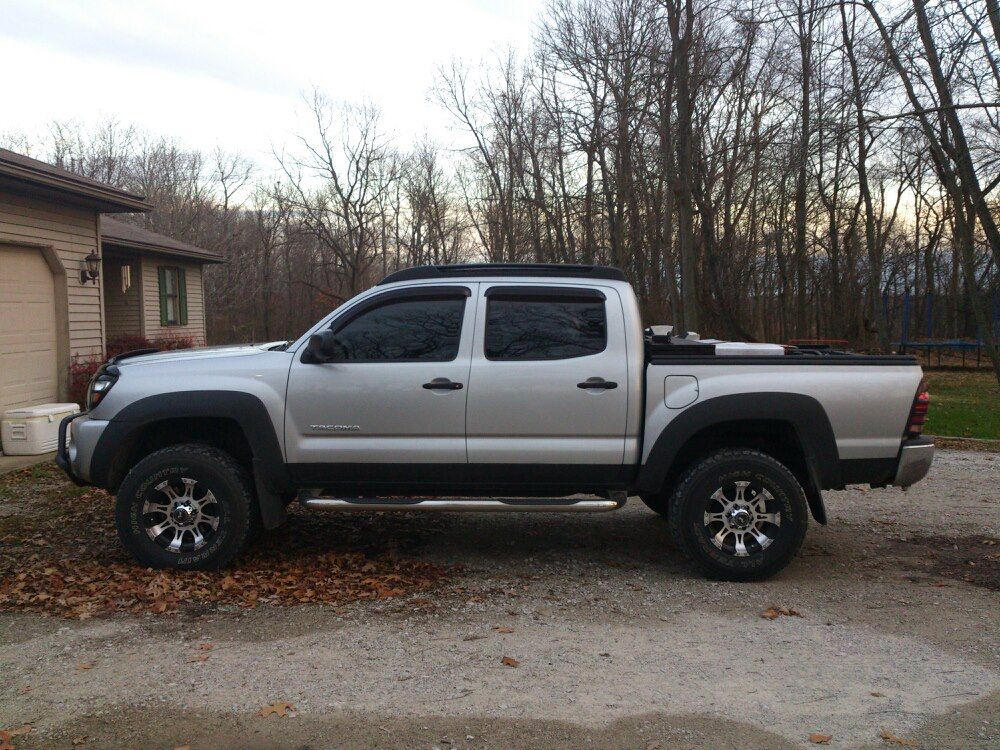 Spec-D Halo Projectors - February 2013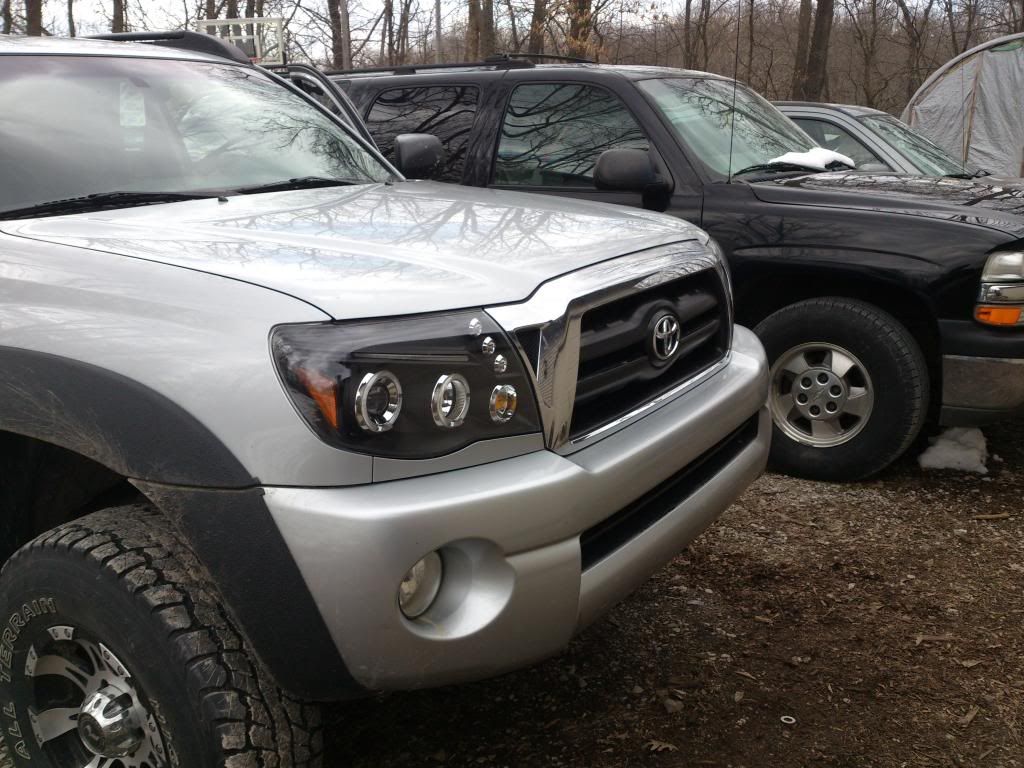 HIDs - February 2013
Bumper Sticker
1st hitch critter, birthday gift but didn't work out of the box. A few months later a kid at my school rear ended me and broke it as shown here. No damage other than that, but my hitch put a hole in his bumper
New hitch critter I picked up at Cracker Barrel. Everyone gets a kick out of it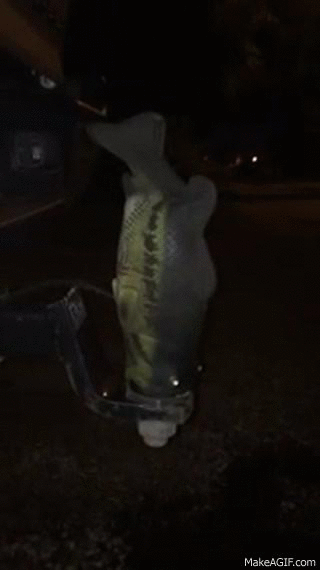 Led interior lighting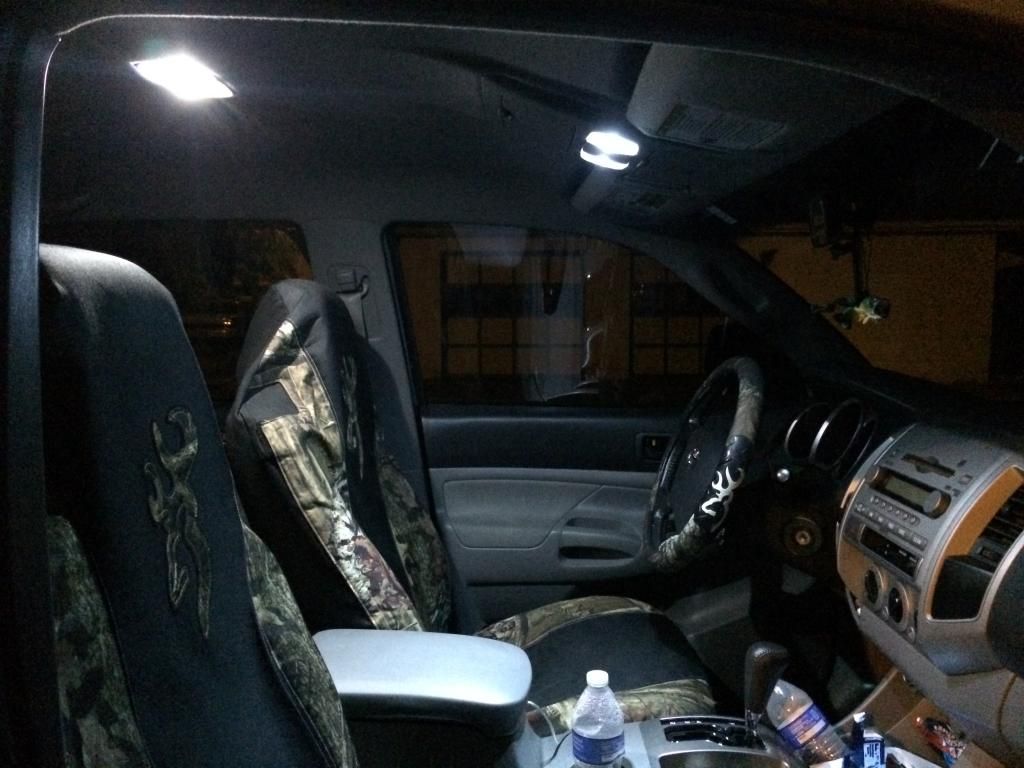 Center bumper paint - March 2014
Avid Offroad
light bar - April 2014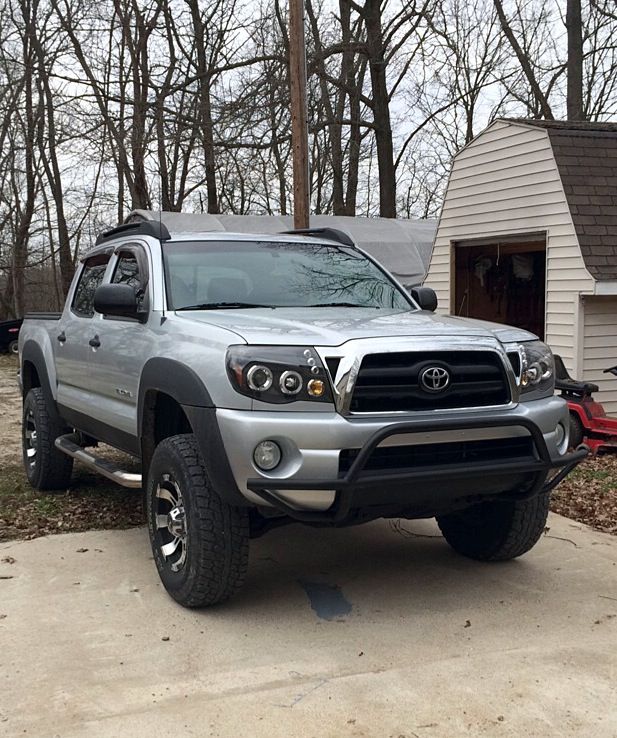 Fog light anytime mod - June 2014
Low beams with high beams mod - June 2014
30" LED light bar spot/flood pattern from Tuff Stuff and
OTRATTW
switch - June 2014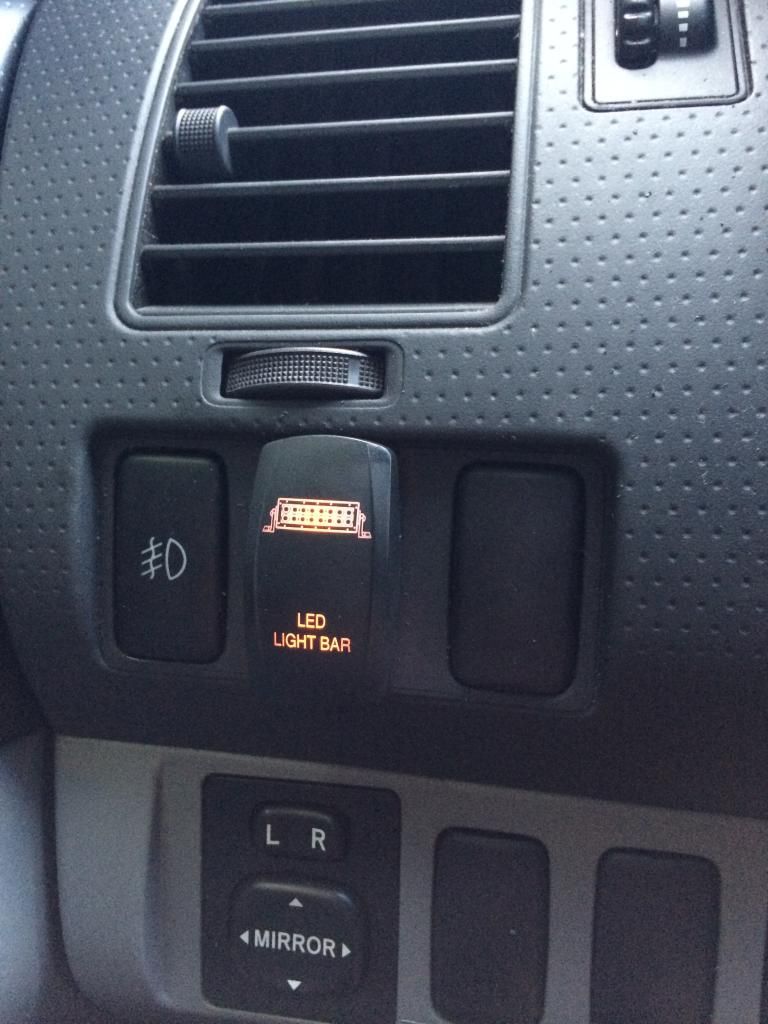 Tacomabeast decals from tacomabeast.com - August 2014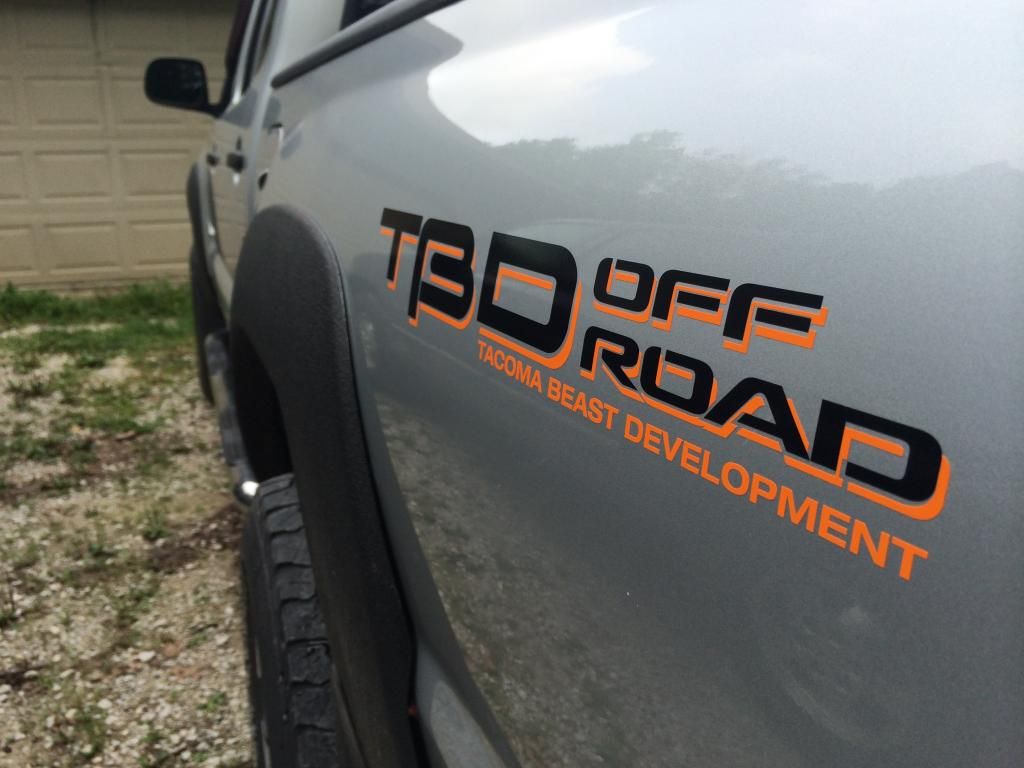 Satoshi grille mod with raptor styled LED mod - September 2014
DTRL turn signal mod - October 28, 2014
Sharpie on the 3rd brake light lens. It actually came out pretty good. - November 2014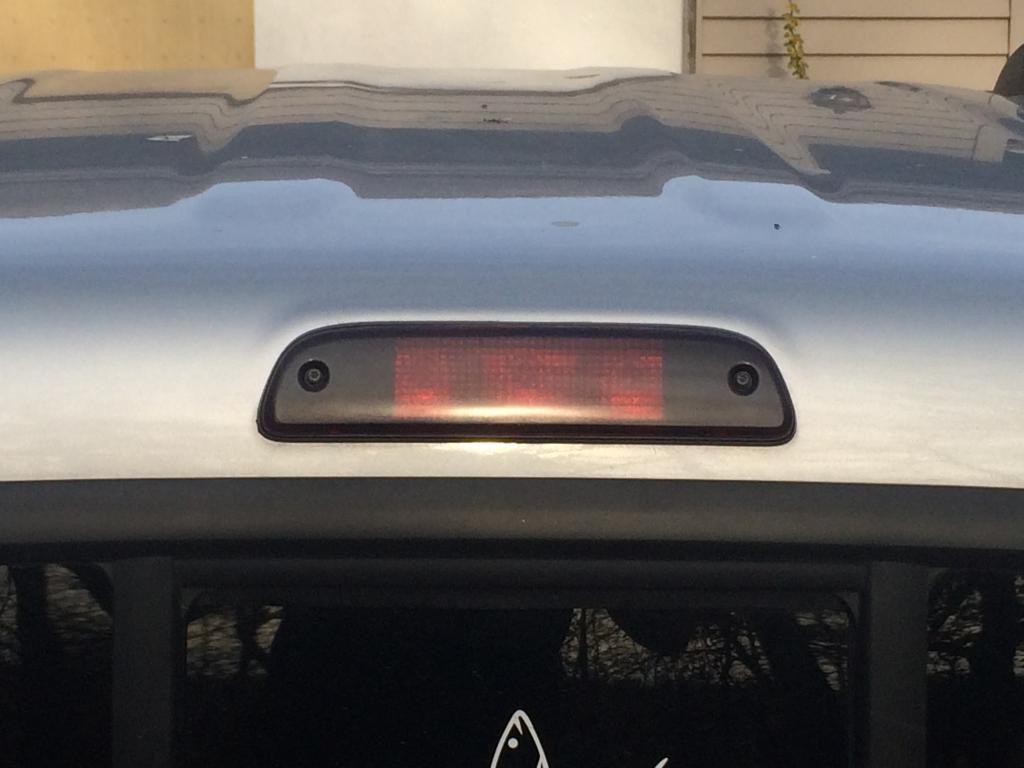 New set of shoes, Mastercraft Courser HSX 265/75s - November 14, 2014
Auxiliary reverse lights mounted on bumper - November 24, 2014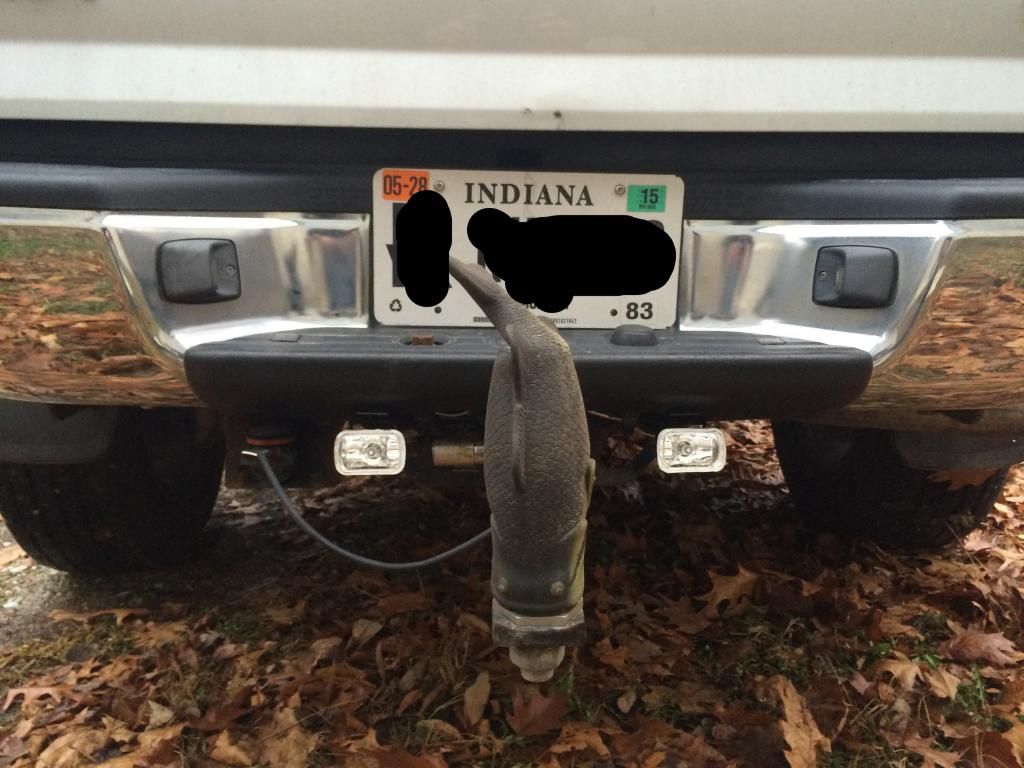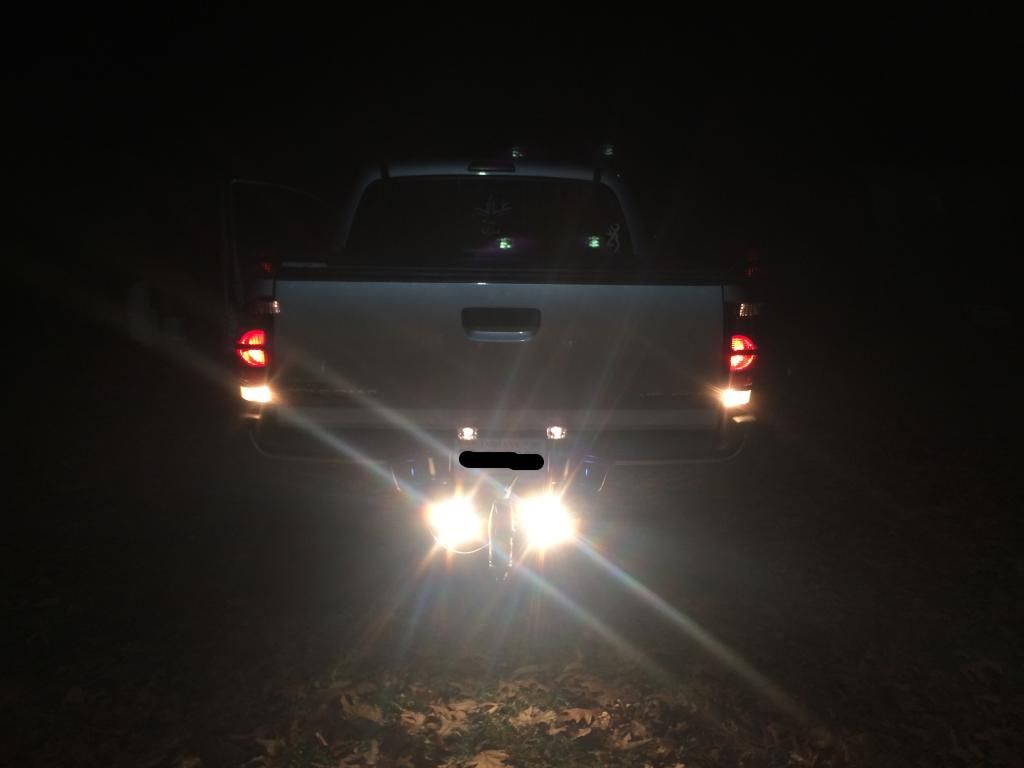 TOYOTA tailgate decal - January 4, 2015

That's all for now.
Offroading
One day when I can afford it and have another reliable daily driver. I'll upgrade to maybe some Bilsteins later on.
This is from the geocaching.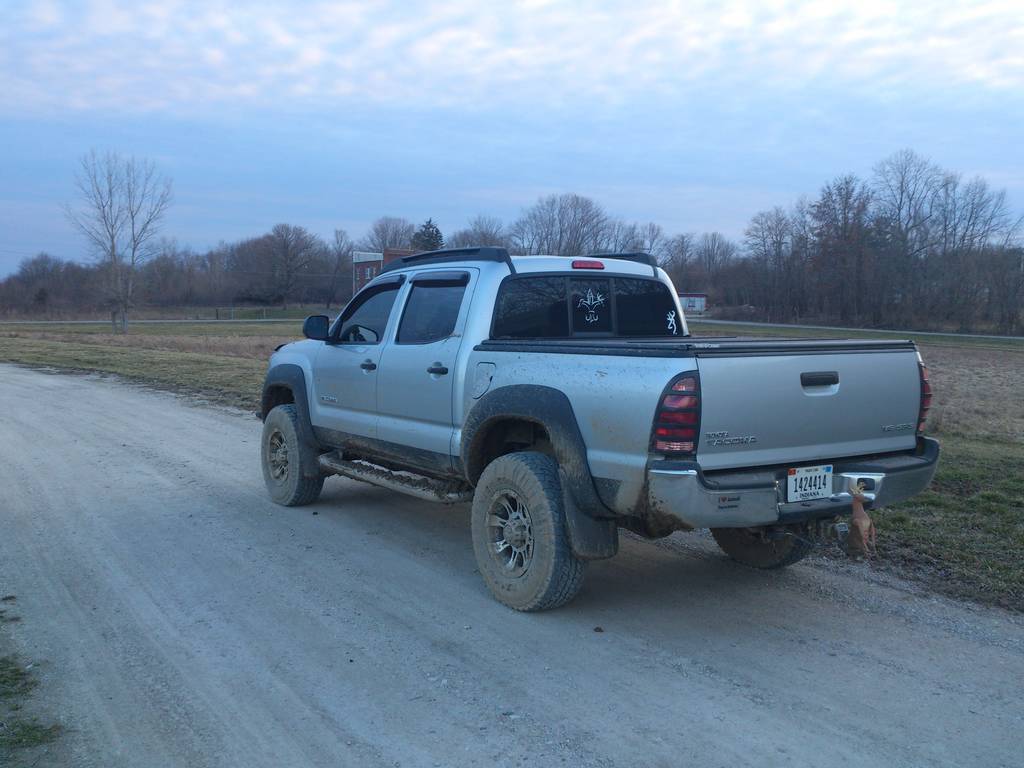 Future Projects
Flowmaster 50 series muffler?
LED headlights/foglights
Dash cam wired to the fuse panel
Plasti-dipped emblems
285s or 255s
Air intake?
Paint rear bumper
OME 3" Lift
Relocate 7-pin connector
Heated nerf bar mod?
Led switchbacks?
Front hitch receiver w/ winch?
Tool box?
Black Tail Light Mod?
Viper remote start
Hyperion Eos light bar?
Bed bar
A lot more stuff
Thanks for reading!