Current
03/08/2014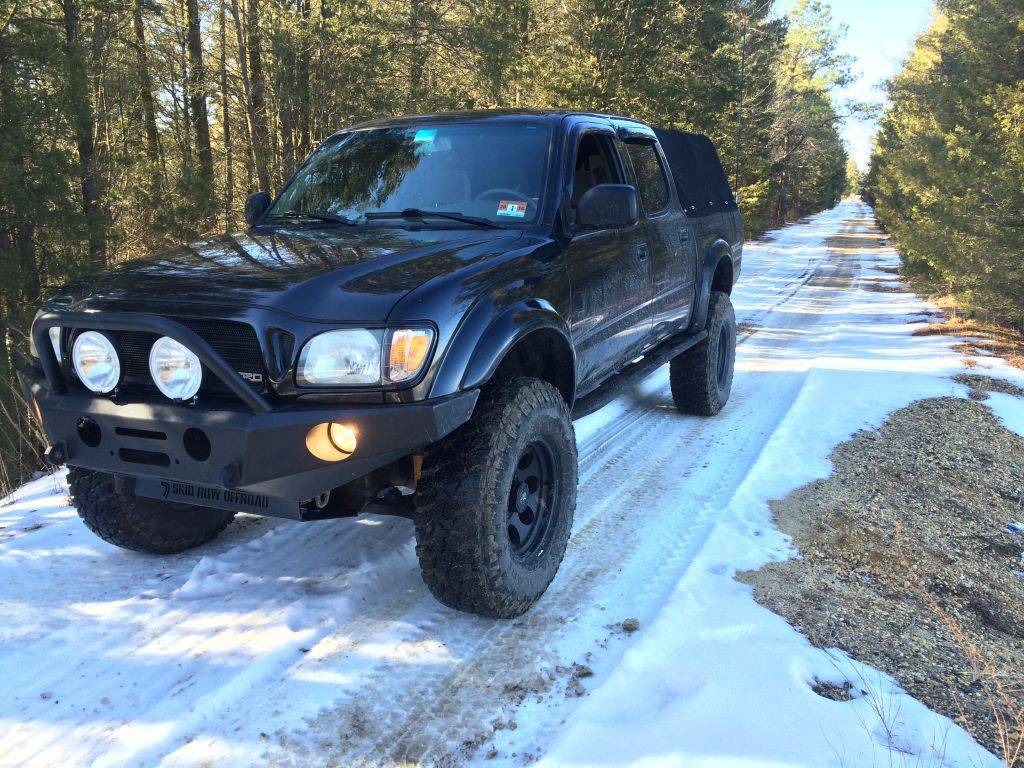 03/03/2014
11/9/13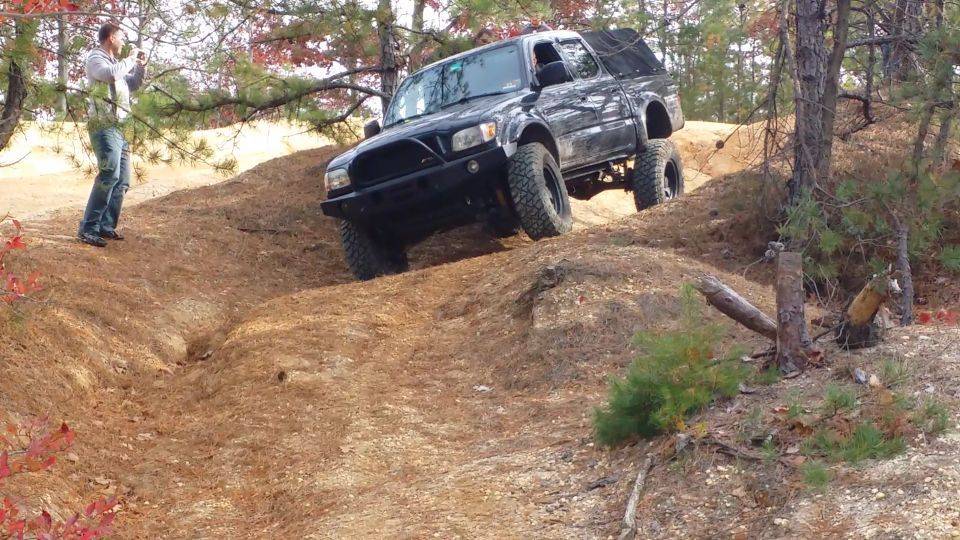 7/14/13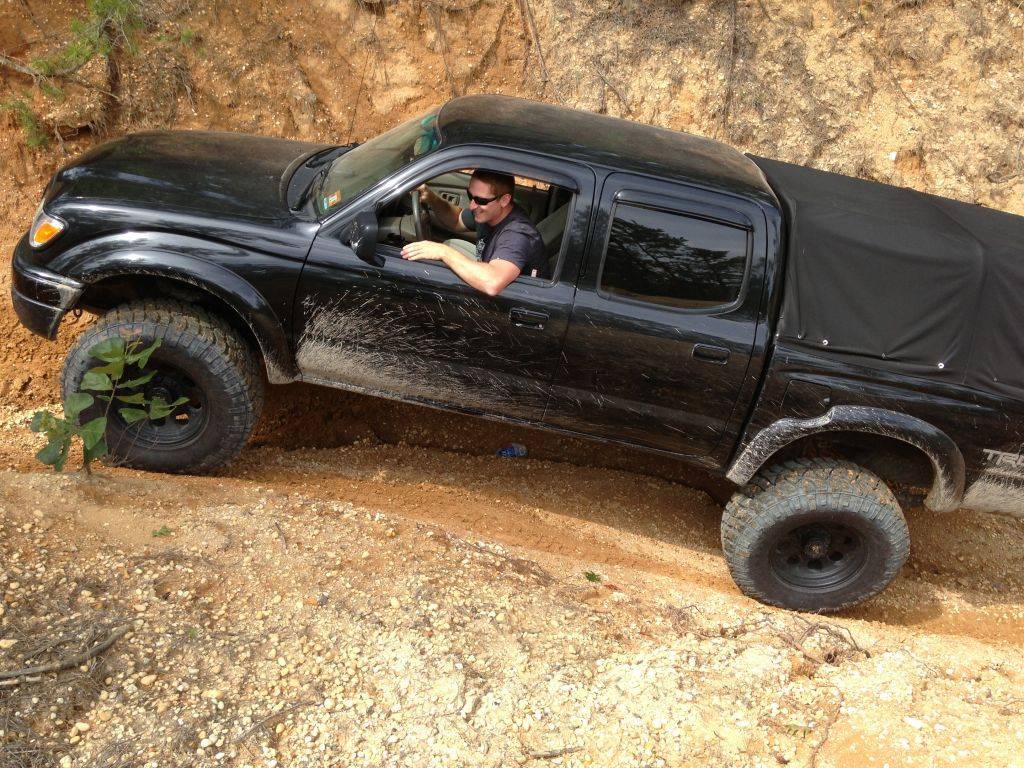 5/18/13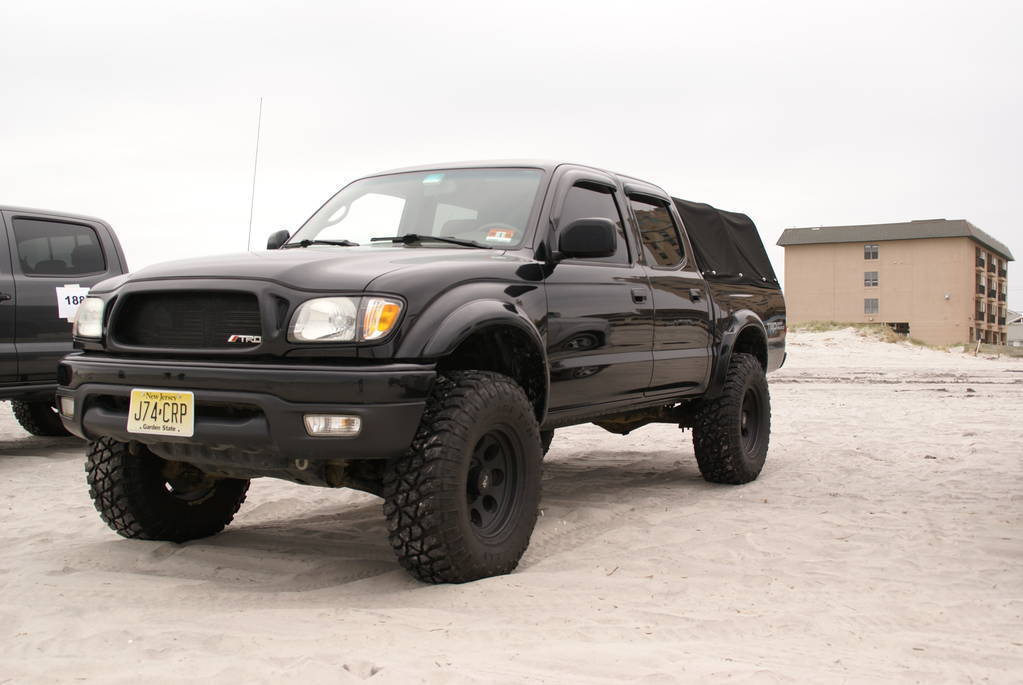 5/2/13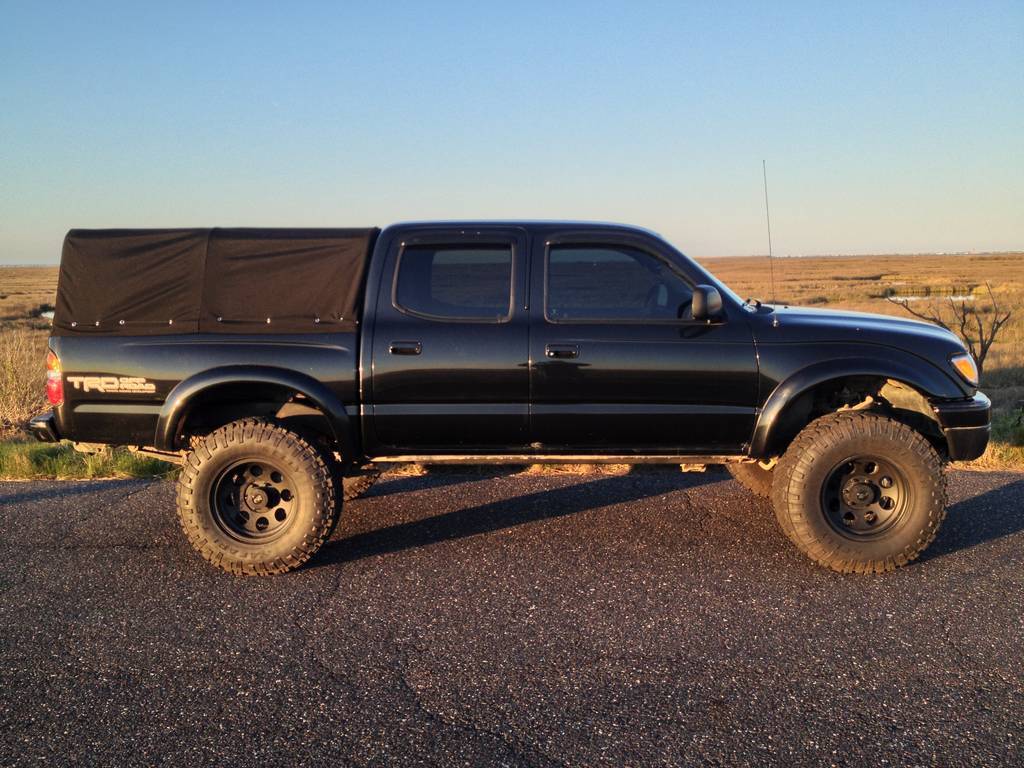 4/7/13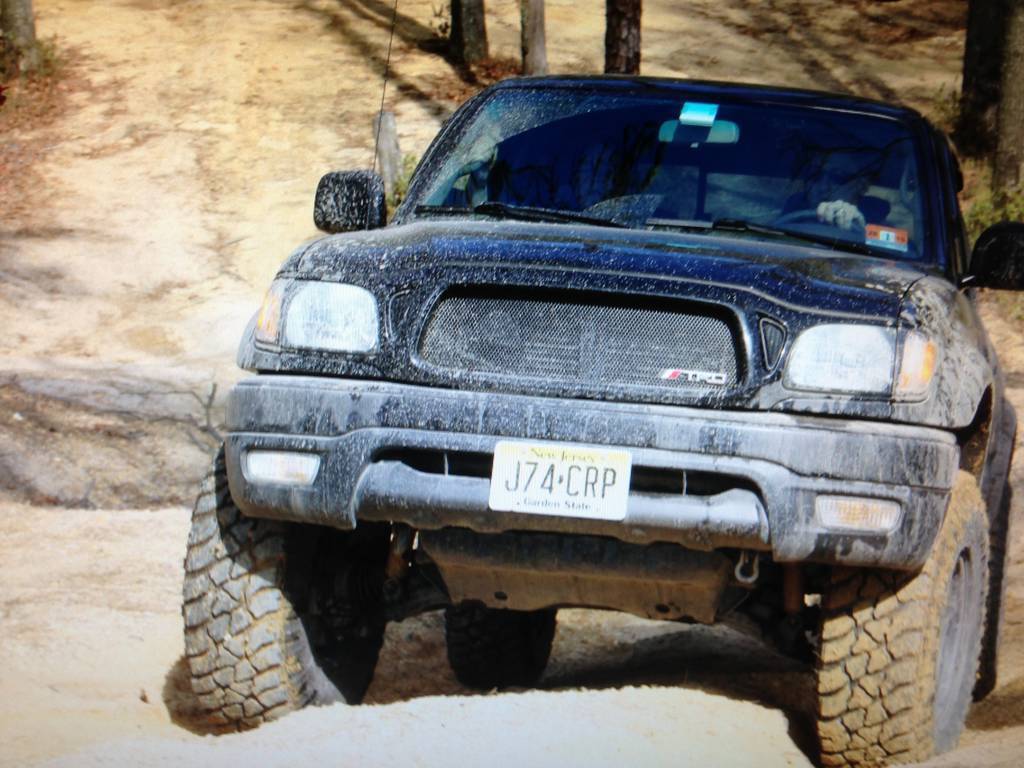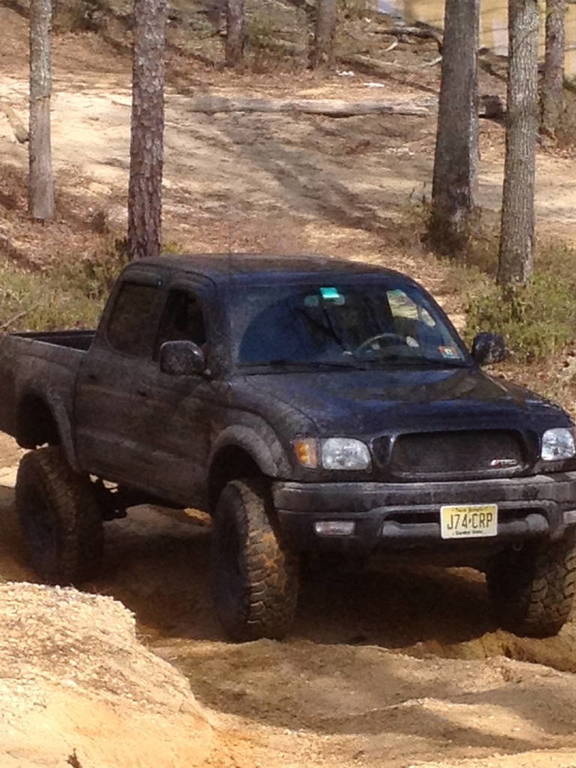 3/15/13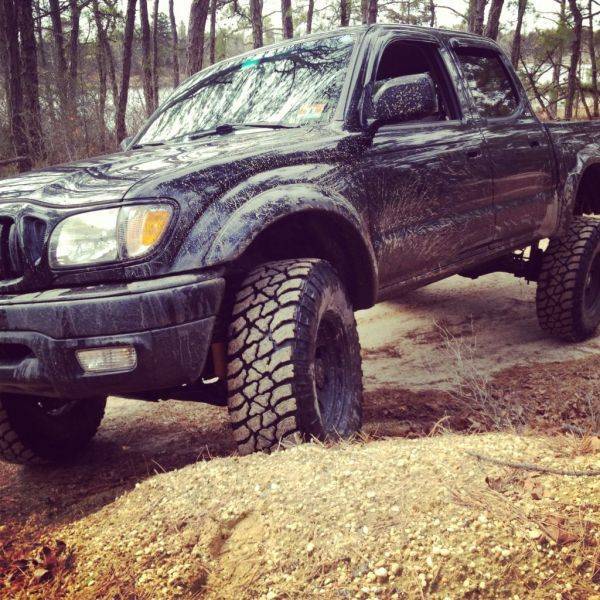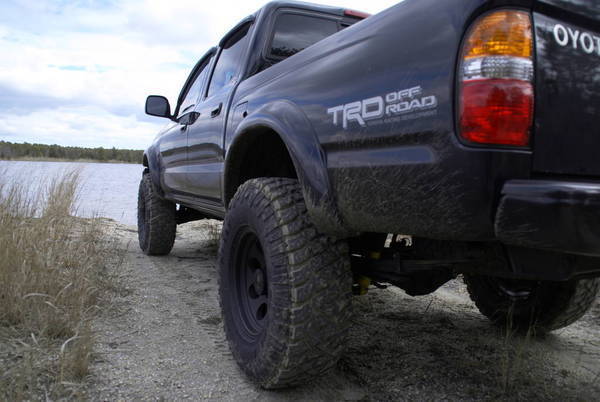 2003 Toyota Tacoma TRD
-3.4L
-4x4
-rear diff lock
-stock 4.10 gearing
-70,xxx miles
Armour
-
Elite front bumper
-
BAMF
sliders
GB
-Skid Row IFS skid
Suspension
-OME 883 coils
-Dakar leaf packs w/D6XL AAL
-
4Crawler axle relocation plates
-Nitrocharger Sport shocks
-
No mas sway bar
Rims/tires

-Pro Comp 7069 16x8 4"bs
-Kelly Safari TSR 285/75/16
Electronics
-
Cobra 19 DX IV
-Uniden 520xl
-Firestick II 4'
-Uniden BC15 external speaker
-K&N fipk
-Clarion vx400 head unit
-
JVC KDX250BT head unit
-
UltraGauge
(Group Buy)
with
this
cable
-55w fog lights (2.5")
-
Hella 700ff fogs
-
LED reverse lights
(these ones from EBay)
Ebay Link here
-
OTRATTW Switches
Exterior
-
Eddie209 custom Softopper
-chopped stock exhaust
-tinted fronts
-debadged
-rear diff breather mod
-BAMF BPV bracket
-BAMF tailgate CB antenna mount
mounted
here
-Satoshi grill
To do list
-this
battery
-Magnaflow 14"
-U bolt flip
-
shock mount
-
shock mount
-
all pro shock mount
-
ubolt
-
ubolt relentless
-winch 8k
-
Tundra brake upgrade
-deflators
-
Contico tuff box
Tundra brake thread
My name is Jeff and I live in New Jersey. My '03 DoubleCab is the 4th Toyota Tacoma I have owned. I started right out of high school(2000) with a left over 1999 Tacoma ext. cab. I drove that truck until 2007, when with over 400,000 miles, Toyota bought it back off me due to frame recall. I found this picture of it on my computer, the day I got my ZZR600. I babied that truck. I had to as it was my dd. I used to travel about 700 miles a week for my old job.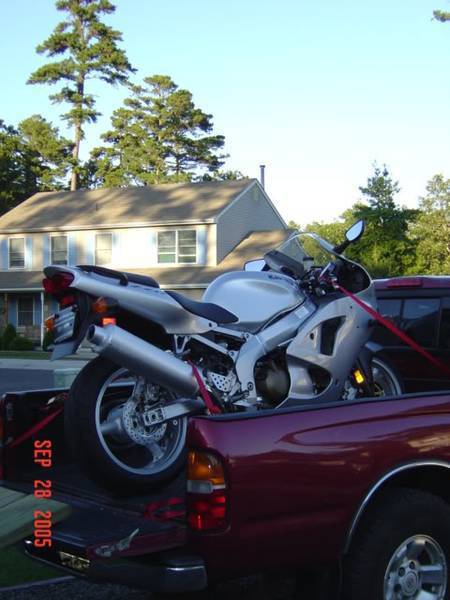 When Toyota gave me my frame recall check, I put it down on an impulse buy of a 2006 Xrunner.
22'' rubber, tinted and bright blue! While it looked great, it became an expensive hit everytime I found a nail during my 700 mile/week journey. Not to mention all the attention I received from the many police officers I passed. And the tools who wanted to race me. Its a Tacoma, not a Typhoon.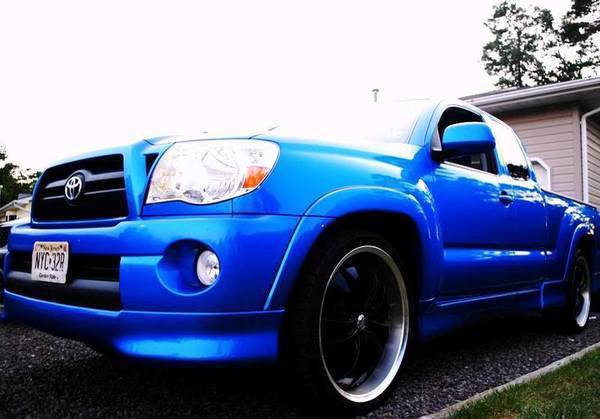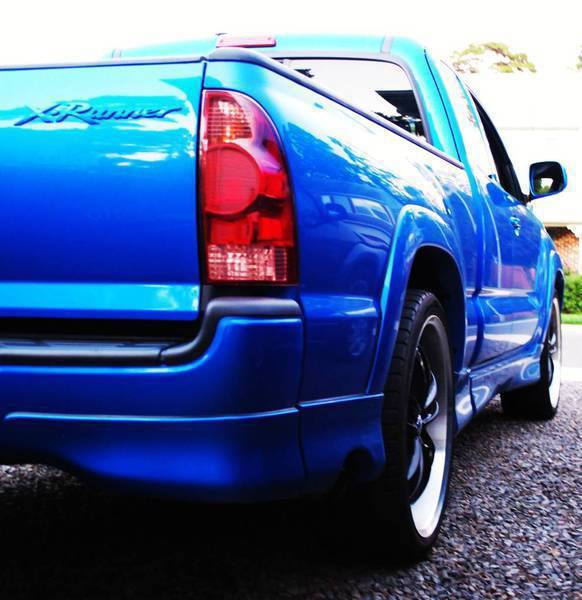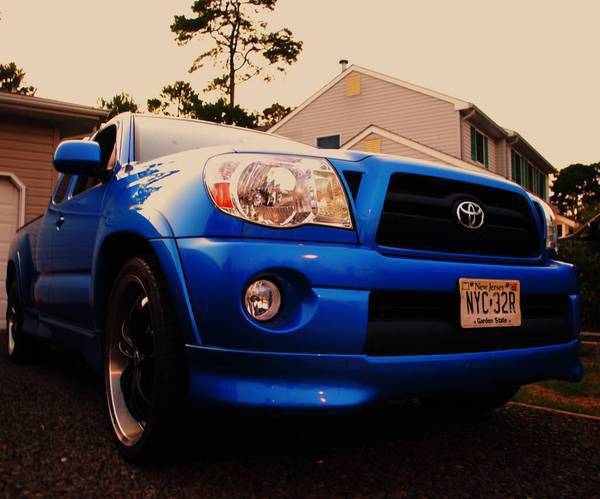 I really loved that truck. But it did not fit my needs. I really couldn't load the bed and believe it or not, It sucked in the snow...lol So after a year and a half, I traded it in for a 2008 base Tacoma 4x4.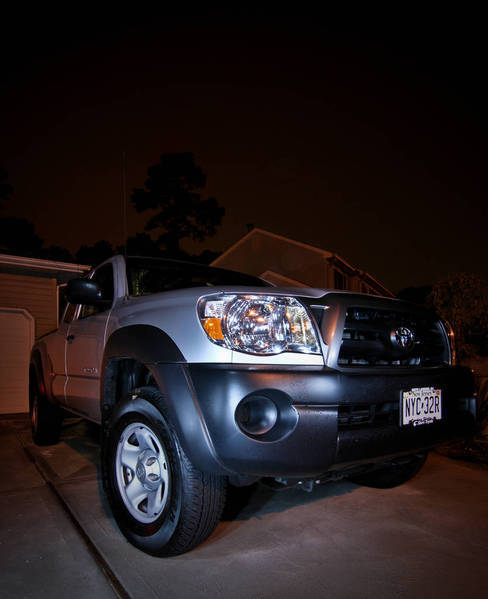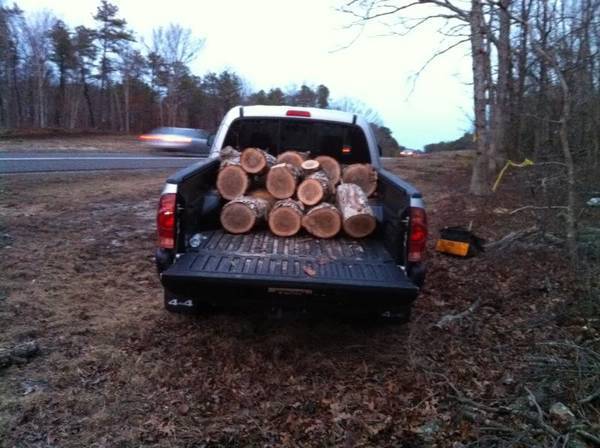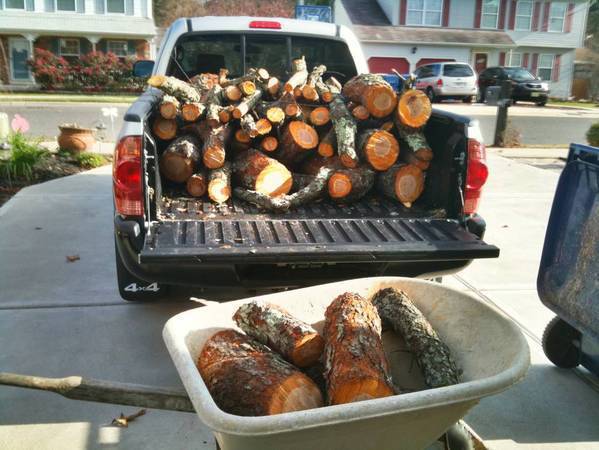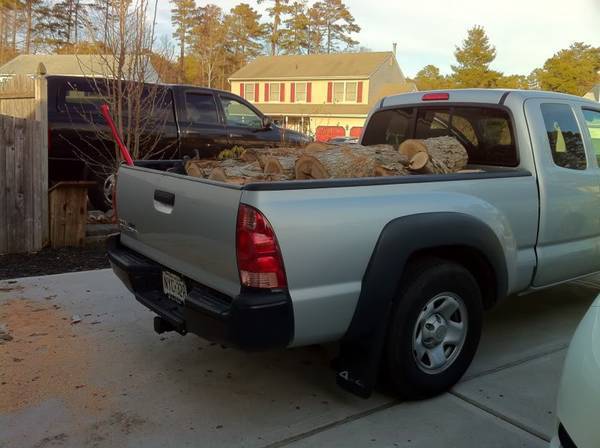 I threw in an AAL, discovered TacomaWorld and did some other small things (intermittent wiper/deck plate/ aftermarket fogs) . But again, this truck was strictly a 'get me to work to make money' truck. That It did for 2 years and almost 100,000 miles.
Then I get a new job which included a company truck!!!!! The '08 sat in the driveway for 3 months until I decided to sell it and start saving for a truck that will NOT be a daily driver. I hate to see it go, but it was such a base model...Roll up windows, 3 speed wiper, rubber floors (which I actually miss). But it was 4x4, 4cyl and a 5 speed! Im sure it made the guy who bought it a great truck.
I started my search (and my savings) for a Tacoma that I could spoil. Since 5 days a week it will be sitting in my driveway. While I love the 2nd gen body style, I LOVE the 3.4l way more!. My '99 had over 400k with the original 3.4l. I kept saving and searching. Then right before Christmas 2012, I found a keeper for sale in Maryland.
It was a one owner 2003 Doublecab 4x4 w/ the diff lock. It was for sale at a Toyota dealership. It had 64,000 miles and was mint! The first owner was an employee there. I drove there the day after Christmas and after 8 hours of bargaining, I drove it home under mostly my terms...
Here is how it looked that night.
12/26/12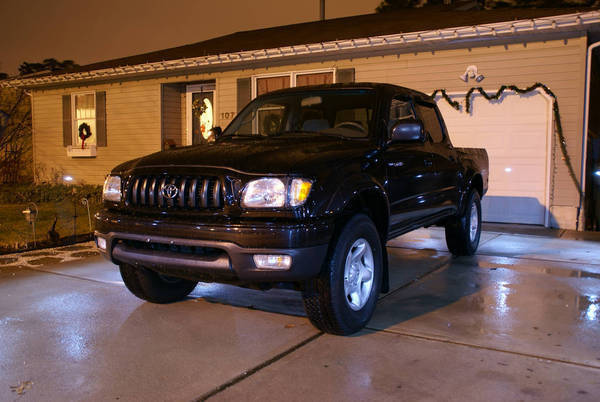 Daylight shot the next day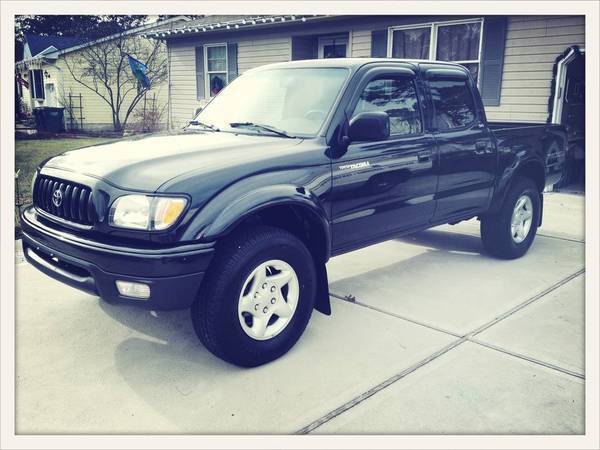 wife cleaning the interior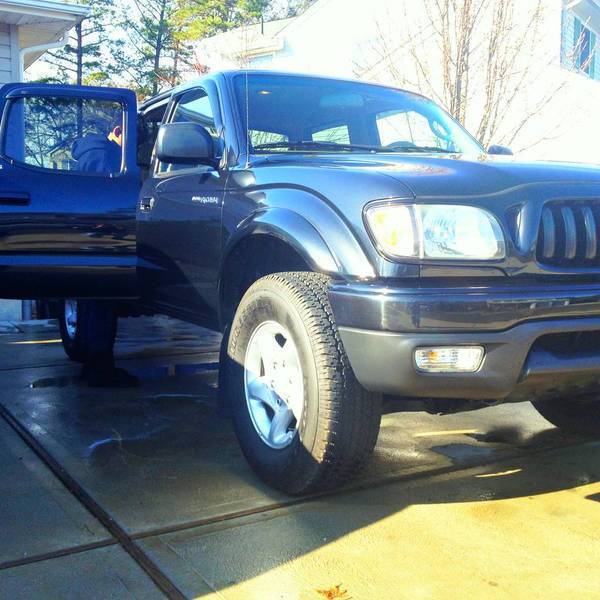 Then I installed a K&N fipk. I am still undecided if I actually like it.
1/6/13
Out with the old (I saved it incase I do take the K&N out one day
)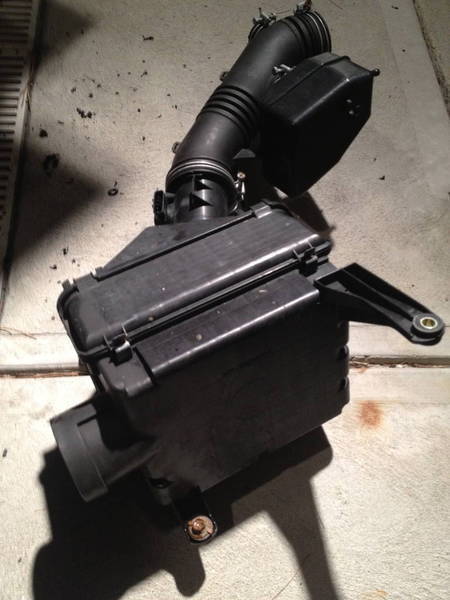 fipk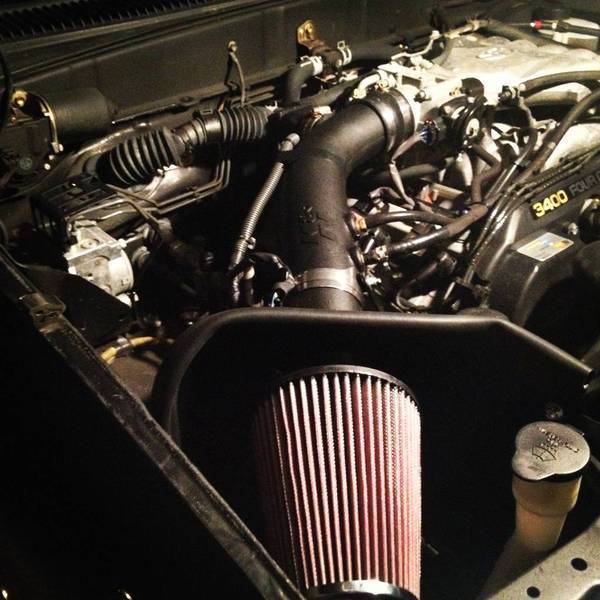 Then I installed a Clarion VX400 unit. I loved how this thing just fit right in! I have the nav installed into it and I like its bluetooth feature. I got it on closeout from Crutchfield. They sent me a 2nd gen dash kit as well. I never ordered it or even paid for it. I later gave it to a member here on TW.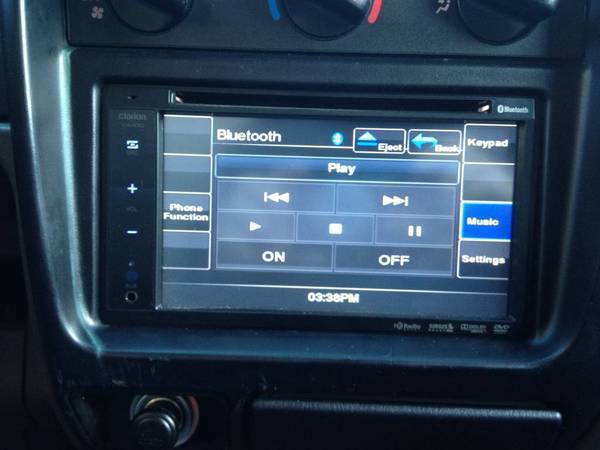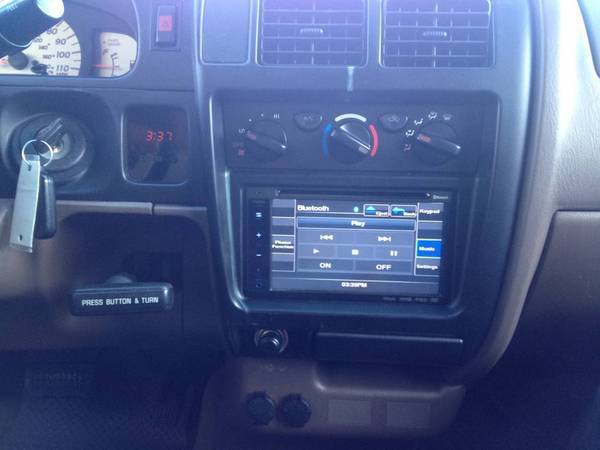 Then after reading what seemed to be a million threads on here, I ordered OME 883 coils, dakar leaf packs & Nitrocharger sport shocks. I also got an extended brake line, diff drop and new bushings.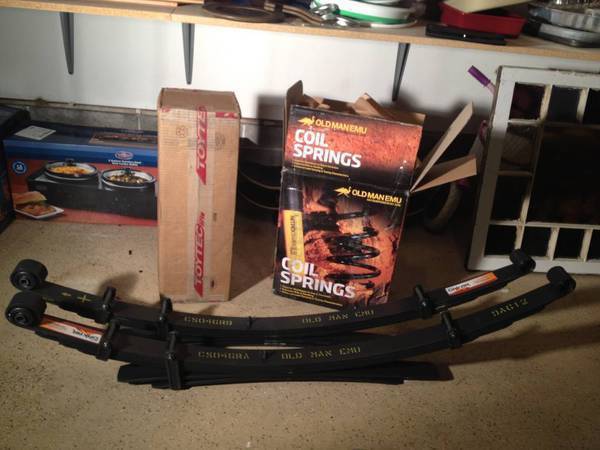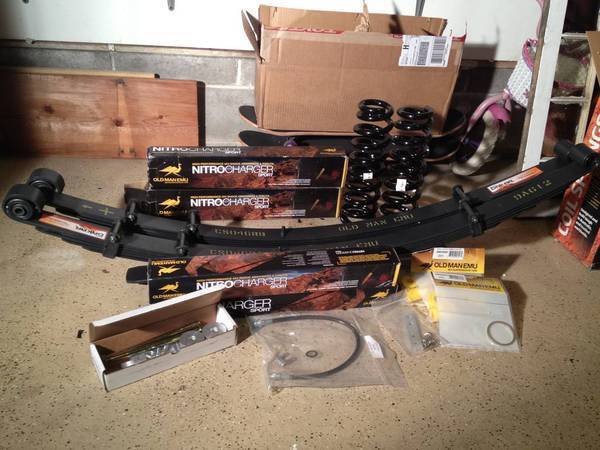 I hated seeing this stuff sitting on my garage floor. So I picked the coldest day in the history of man to put it all in. The saturday before the Superbowl.
2/2/13
Before front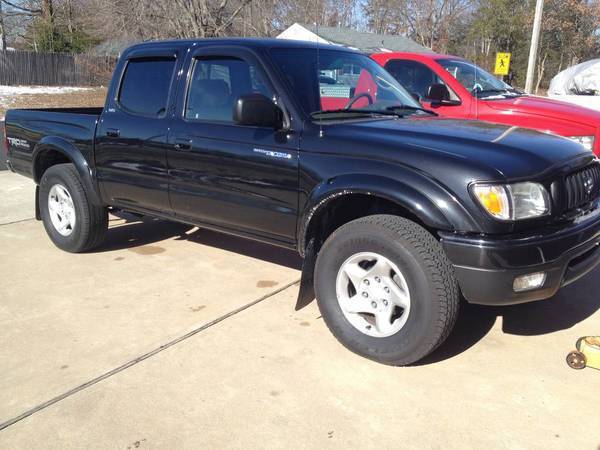 before rear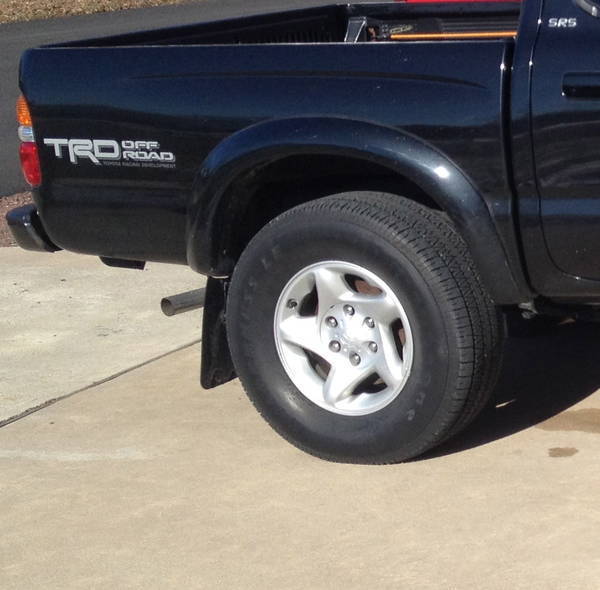 During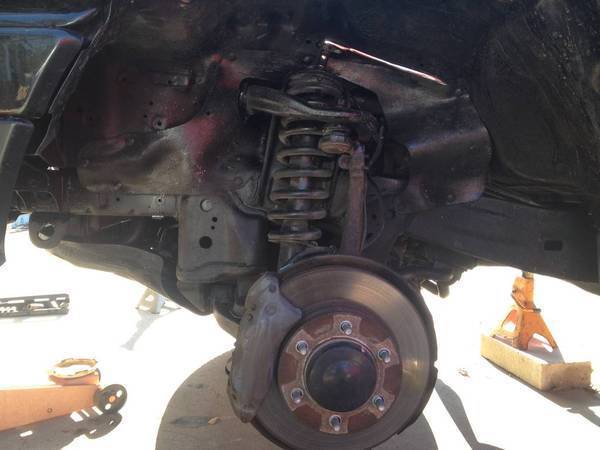 Hey-0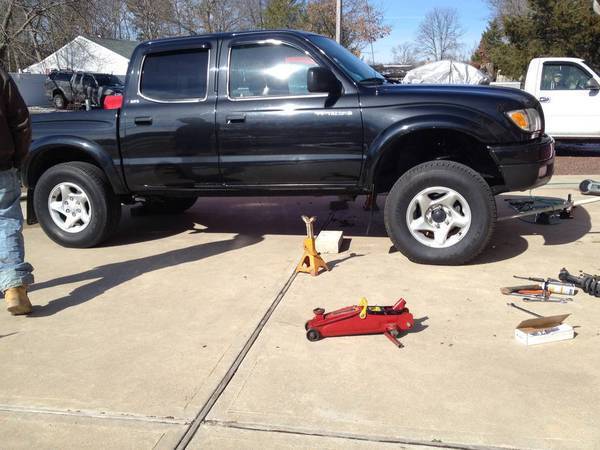 BroLean much?!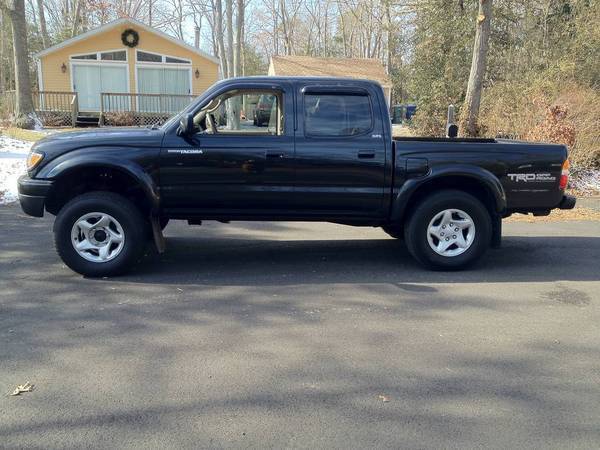 My brother cutting the old leaf bolts out. What a pain in the ass!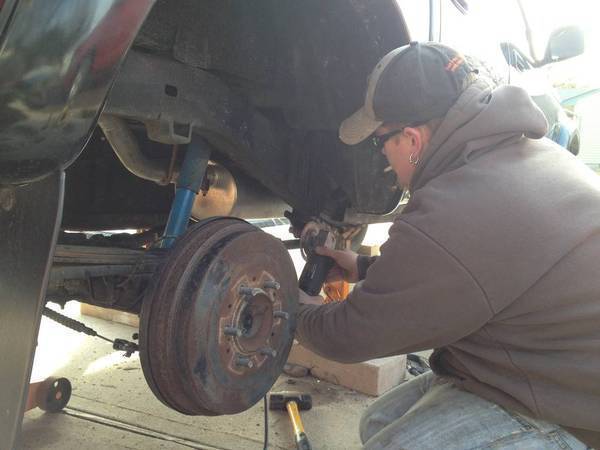 And the obligatory finish picture well after dark...